Readings & Reflections with Cardinal Tagle's video: Twenty-fifth Sunday in Ordinary Time A & Blessed John Henry Newman, September 24,2017
What is most striking about the landowner is the relentless way he himself goes out to find laborers (five times), his willingness to hire the "rejects," and his desire to pay them a full day's wage. Jesus tells us that the Kingdom of heaven is like this landowner. The love of heaven takes the initiative in seeking us out. The love of heaven is lavish in its self-gift to us. To love the Kingdom of heaven is to love this landowner and the way he acts. The temptation is for us to measure our life and the "the way things should be" by a standard at odds with God. Instead, "seek the Lord while he may be found, call him while he is near," because for us, "life is Christ."
AMDG+
Opening Prayer
"Lord, may I serve you and my neighbor with a glad and generous heart, not looking for how much I can get but rather looking for how much I can give." Lord give me the grace to serve You and my neighbor with great cheer and love and generously without counting the cost. In Jesus' Name, I pray. Amen
Reading 1
Is 55:6-9 – My thoughts are not your thoughts.
Seek the LORD while he may be found,
call him while he is near.
Let the scoundrel forsake his way,
and the wicked his thoughts;
let him turn to the LORD for mercy;
to our God, who is generous in forgiving.
For my thoughts are not your thoughts,
nor are your ways my ways, says the LORD.
As high as the heavens are above the earth,
so high are my ways above your ways
and my thoughts above your thoughts.
The word of the Lord.
Responsorial Psalm
Ps 145:2-3, 8-9, 17-18
R. (18a) The Lord is near to all who call upon him.
Every day will I bless you,
and I will praise your name forever and ever.
Great is the LORD and highly to be praised;
his greatness is unsearchable.
R. The Lord is near to all who call upon him.
The LORD is gracious and merciful,
slow to anger and of great kindness.
The LORD is good to all
and compassionate toward all his works.
R. The Lord is near to all who call upon him.
The LORD is just in all his ways
and holy in all his works.
The LORD is near to all who call upon him,
to all who call upon him in truth.
R. The Lord is near to all who call upon him.
Reading II
Phil 1:20c-24, 27a – For me to live is Christ.
Brothers and sisters:
Christ will be magnified in my body, whether by life or by death.
For to me life is Christ, and death is gain.
If I go on living in the flesh,
that means fruitful labor for me.
And I do not know which I shall choose.
I am caught between the two.
I long to depart this life and be with Christ,
for that is far better.
Yet that I remain in the flesh
is more necessary for your benefit.
Only, conduct yourselves in a way worthy of the gospel of Christ.
The word of the Lord.
Gospel
Mt 20:1-16a – Are you envious because I am generous.
Bishop Robert Barron's Homily – The privilege of the mission click below:
Jesus told his disciples this parable:
"The kingdom of heaven is like a landowner
who went out at dawn to hire laborers for his vineyard.
After agreeing with them for the usual daily wage,
he sent them into his vineyard.
Going out about nine o'clock,
the landowner saw others standing idle in the marketplace,
and he said to them, 'You too go into my vineyard,
and I will give you what is just.'
So they went off.
And he went out again around noon,
and around three o'clock, and did likewise.
Going out about five o'clock,
the landowner found others standing around, and said to them,
'Why do you stand here idle all day?'
They answered, 'Because no one has hired us.'
He said to them, 'You too go into my vineyard.'
When it was evening the owner of the vineyard said to his foreman,
'Summon the laborers and give them their pay,
beginning with the last and ending with the first.'
When those who had started about five o'clock came,
each received the usual daily wage.
So when the first came, they thought that they would receive more,
but each of them also got the usual wage.
And on receiving it they grumbled against the landowner, saying,
'These last ones worked only one hour,
and you have made them equal to us,
who bore the day's burden and the heat.'
He said to one of them in reply,
'My friend, I am not cheating you.
Did you not agree with me for the usual daily wage?
Take what is yours and go.
What if I wish to give this last one the same as you?
Or am I not free to do as I wish with my own money?
Are you envious because I am generous?'
Thus, the last will be first, and the first will be last."
The Gospel of the Lord.
Reflection 1 – First and lastDr. Scott Hahn's reflection click below:

The house of Israel is the vine of God – who planted and watered it, preparing the Israelites to bear fruits of righteousness (see Isaiah 5:7; 27:2-5).

Israel failed to yield good fruits and the Lord allowed His vineyard, Israel's kingdom, to be overrun by conquerors (see Psalm 80:9-20). But God promised that one day He would replant His vineyard and its shoots would blossom to the ends of the earth (see Amos 9:15; Hosea 14:5-10).

This is the biblical backdrop to Jesus' parable of salvation history in today's Gospel. The landowner is God. The vineyard is the kingdom. The workers hired at dawn are the Israelites, to whom He first offered His covenant. Those hired later in the day are the Gentiles, the non-Israelites, who, until the coming of Christ, were strangers to the covenants of promise (see Ephesians 2:11-13). In the Lord's great generosity, the same wages, the same blessings promised to the first-called, the Israelites, will be paid to those called last, the rest of the nations.

This provokes grumbling in today's parable. Doesn't the complaint of those first laborers sound like that of the older brother in Jesus' prodigal son parable (see Luke 15:29-30)? God's ways, however, are far from our ways, as we hear in today's First Reading. And today's readings should caution us against the temptation to resent God's lavish mercy.

Like the Gentiles, many will be allowed to enter the kingdom late – after having spent most of their days idling in sin.

But even these can call upon Him and find Him near, as we sing in today's Pslam. We should rejoice that God has compassion on all whom He has created. This should console us, too, especially if we have loved ones who remain far from the vineyard.

Our task is to continue laboring in His vineyard. As Paul says in today's Epistle, let us conduct ourselves worthily, struggling to bring all men and women to the praise of His name. – Read the source: https://stpaulcenter.com/first-and-last-scott-hahn-reflects-on-the-twenty-fifth-sunday-in-ordinary-time/
Reflection 2 – Are you envious because I am generous?
We have a problem in this Sunday's parable of the workers hired late (Mt 20:1-16). It seems so unfair because we judge by our common experiences. What do we see in daily life? Good people are taken advantage of. Hard work is not appreciated. People who have learned how to take advantage of "the system" get ahead. Promotions are made on the basis of who you know, not what you do. This is what we see and hear, and so the parable seems unfair. We identify with the laborers who worked all day. Then, what is the meaning of this parable? The landowner whose decision to pay all the workers the same was an act of mercy – not injustice – represent God whose grace and mercy are shed abundantly upon those of His choosing. The first group of workers resented receiving the same wage as the last group. Their attitude was similar to that of the Pharisees who despised Jesus for offering the kingdom to the poor, oppressed, and weak sinners whom He made equal to them. The message about "the last will be first, and the first last" means that no matter how long or how hard a believer works during his lifetime, the reward of eternal life be the same given to all – an eternity of bliss in heaven in the presence of God the Father and the Lord Jesus. Am I willing to accept this reward wholeheartedly after my service in the vineyard of the Lord?
Grumbling is a common sin among us, and some are chronic complainers. They are skilled at finding something wrong with anyone who is actively trying to serve the Lord. In his book, "The Parables: Understanding What Jesus Meant" Gary Inrig gives a warning of the three dangers in the service of a disciple namely: 1) the danger of a commercial spirit: "This man has done more in two hours than you did all day." But kingdom economics are very different. If we work for wages, we will get exactly what we desire, no more and no less. We become hirelings, dependent upon our bargaining skills. How much better to be children, dependent upon our Father's generosity? Our service does not put us in His debt. If we leave the reward to Him, we will be overwhelmed by His generosity. 2) the danger of a competitive spirit: When the twelve-hour workers saw the one-hour workers and compared themselves to them, "they expected to receive more." Nothing is less appropriate in disciples than comparison and competition. But when I set my eyes on what the master is giving to other servants, joy evaporates. When I focus on His fairness and abounding generosity to me, joy fills my heart. 3) the danger of a complaining spirit: "They began to grumble against the landowner." Such grumbling, the Lord reveals, is an attack on the goodness and generosity of God Himself. Furthermore, it exposes the corruption of our hearts. "Are you envious because I am generous?" Who do we think we are to complain about the eternally holy, righteous God? Murmuring is an infectious social disease that robs us and all those around us of joy. Those who focus on their supposed deprivation and lament the cost of their discipleship have missed the wonder of the grace and generosity of our God.
Why do I serve the Lord? Is it because of fear, duty, prestige or reward? Motives are never entirely pure, and a variety of factors propel us. But we are not hirelings, serving for wages. We are children, delighting in our Father's work and trusting in His generosity. Thus, the best cure for this sinful habit is Christian love. This love "suffers long and is kind; love does not envy; . . . love does not behave rudely, does not seek its own, is not provoked, thinks no evil" (1 Corinthians 13:4-5). Then, as we depend on the Lord, we must put these attitudes into practice – don't find a fault without a remedy. What are your remedies of your inner grumblings in the service of the Lord? For more reflections, watch the video of Pope Francis at Casa Santa Marta: Jealousy and envy kill others through words http://www.pagadiandiocese.org/2016/01/21/pope-francis-at-casa-santa-marta-jealousy-and-envy-kill-others-through-words/
Reflection 3 – Why do you stand here idle all day?
God's message for us today is quite direct to the point and addresses itself to those of us who have remained idle in the sidelines and have allowed others to lead the way and do His work.
"Why do you stand here idle all day?"
The Second Vatican Council asked all of us to recognize and reaffirm that, through the "Word of God", the Church is the People of God and as such the role of the Church is to be expressed as a sign of the Kingdom of God. To be such a sign is to recognize the call given to the People of God and to reaffirm the gift presented by the People of God as we are all called to, and gifted with, Holiness, Community, Ministry, and Maturity from God.
What is our calling as God's people?
As the body of Christ we have all been called and gifted in numerous ways. Every gift and talent we have comes from God who has gifted and called us in various ways for a purpose. As we seek to understand and let our Lord develop our gifts and skills through His grace, we must ask ourselves "Why did God gift me in this way?" and" What is God's plan with this gift?"
We may be lay workers but that doesn't mean our only opportunities to invest in the Kingdom are on Sundays. The calling God gave us and for which we have been prepared is always an avenue to serve God. If we are open vessels who respond to the command, "'You too go into my vineyard' then God will use us, our gifts, skills and profession to build Christ's Kingdom. He will enable us to participate in His work by both finding situations that will utilize our gifts and skills as well as to live out the Christian life everyday at home, in the workplace, in church and community.
Deciding today in favor of God, living our lives with Christ and working for Him will only bless us and make bear the right fruit to enter the Father's heavenly kingdom.
Direction
"Only, conduct yourselves in a way worthy of the gospel of Christ".
Prayer
Lord you are gracious and merciful, slow to anger and of great kindness.
You are good to all and compassionate toward all my works. You are near to all who call upon You. In You, I always hope and pray. Amen.
Reflection 4 – Do you begrudge my generosity?
What can work and wages, welfare and the unemployed tell us about the kingdom of God? In the parable of the laborers in the vineyard we see the extraordinary generosity and compassion of God (Matthew 20:1-16). There is great tragedy in unemployment, the loss of work, and the inability to earn enough to live and support oneself or one's family. In Jesus' times laborers had to wait each day in the marketplace until someone hired them for a day's job. No work that day usually meant no food on the family table. The laborers who worked all day and received their payment complain that the master pays the late afternoon laborers the same wage. The master, undoubtedly, hired them in the late afternoon so they wouldn't go home payless and hungry.
God is generous and gives us work for his kingdom
God is generous in opening the doors of his kingdom to all who will enter, both those who have labored a life-time for him and those who come at the last hour. While the reward is the same, the motive for one's labor can make all the difference. Some work only for reward. They will only put in as much effort as they think they will get back. Others labor out of love and joy for the opportunity to work and to serve others. The Lord Jesus calls each one of us to serve God and his kingdom with joy and zeal and to serve our neighbor with a generous spirit as well.
Empowered to serve with a joyful and generous spirit
The Lord Jesus wants to fill each one of us with the power and strength of the Holy Spirit so we can bear great fruit for God's kingdom (the fruit of peace, joy, righteousness, and love) and also bring the fruit of his kingdom to our neighbor as well. We labor for the Lord to bring him praise, honor, and glory. And we labor for our neighbor for their welfare with the same spirit of loving-kindness and compassion which the Lord has shown to us.
Paul the Apostle reminds us, "Whatever your task, work heartily, as serving the Lord and not others, knowing that from the Lord you will receive the inheritance as your reward – you are serving the Lord Christ" (Colossians 3:23-24). Do you perform your daily tasks and responsibilities with cheerfulness and diligence for the Lord's sake? And do you give generously to others, especially to those in need of your care and support?
"Lord Jesus,fill me with your Holy Spirit that I may serve you joyfully and serve my neighbor willingly with a generous heart, not looking for how much I can get, but rather looking for how much I can give." – Read the source: http://dailyscripture.servantsoftheword.org/readings/2017/sep24.htm
Reflection 5 – Arriving Late
The last will be first, and the first last. —Matthew 20:16
Eddie, an outspoken atheist, spent his entire life of 50 years denying the existence of God. Then he contracted a debilitating disease, and his health slowly deteriorated. As he lay in a hospice house awaiting death, Eddie was visited almost every day by some Christian friends he had known in high school. They told him again of Christ's love. But the closer Eddie came to dying, the more it appeared he was not interested in God.
One Sunday, a pastor stopped by to visit. To everyone's surprise, Eddie prayed with him and asked Jesus for forgiveness and salvation. A few weeks later, he died.
Eddie denied Christ for 50 years and spent just 2 weeks loving and trusting Him. But because of his faith, he will experience forever God's presence, glory, love, majesty, and perfection. Some may argue that this isn't fair. But according to Jesus' parable in Matthew 20, it's not about fairness. It's about God's goodness and grace (vv.11-15).
Have you waited such a long time to trust Jesus for salvation that you think it might be too late? Consider the thief on the cross, who put his faith in Jesus just before he died (Luke 23:39-43). Trust Jesus now, and receive His gift of eternal life. It's not too late! — Dave Branon
If God is calling you today,
Then trust in Christ without delay;
Tomorrow it will be too late
If death occurs and seals your fate. —Sper
It is a dangerous presumption to say, "Tomorrow," when God says, "Today!" (Source: Our Daily Bread, RBC Ministries).
Reflection 6 – Surprise!
The Gospel this Sunday is called the Parable of the Vineyard Workers. But more accurately, it can also be called the Parable of the Generous Landowner. His action greatly surprised everyone. How can he give those hired very late in the day the same salary as those who worked the whole day? There seems to be no fairness here. However, fairness is not the issue here because those hired early in the day were paid the right salary as agreed upon with the owner. Justice has been served. Instead, the issue here is generosity.
Whenever the issue of generosity comes up, it evokes both a positive and a negative response. The positive response is trust. In the parable, those hired early in the day were confident in the security provided by the formal contract with the owner. It was a business deal. But for those hired much later in the day, there was no mention of a contract: "He said to them, 'Why do you stand here idle all day?' They said to him, 'Because no one has hired us.' He said to them, 'You go into the vineyard too'" (Mt 20:6-7). The workers relied on the word of the owner, and trusted that he will give them whatever is right. And they were not mistaken.
God's generosity is beyond the comprehension of everybody: "For God so loved the world that he gave his only Son"(Jn 3:16). Knowing this should be enough reason and assurance for us to trust God unconditionally. This is what St. Paul told the Romans: "He who did not spare his own Son, but gave him up for us all—how will he not also, along with him, graciously give us all things?" (Rom 8:32). Rightly, then, did the Spirit-filled Elizabeth praise the Blessed Virgin Mary at the Visitation: "Blessed is she who trusted that the Lord's words to her would be fulfilled" (Lk 1:45).
On the other hand, the negative response to generosity is envy: "Don't I have the right to do what I want with my own money? Or are you envious because I am generous?" (Mt 20:15). God's generosity is quite acceptable and even desirable when we are the recipients. The problem comes when it is other people who are the recipients, especially those whom we think are less worthy than us.
This is precisely what happened to the Jews at the time of Jesus. They were convinced that they were better than anybody else since they belonged to the Chosen People of God. They expected to be treated with a "favored nation" status. They are the ones referred by Jesus in the parable as the workers who were hired first. They resented seeing people whom they considered less worthy, receiving favors from God. They hated the sight of Jesus dining with tax collectors and prostitutes, curing the lepers and talking to pagans. Jesus rebuked them for this sort of attitude: "Thus the first will be last and the last will be first."
We belong to the Church founded by Christ Himself. We are now the New People of God. But the Gospel today exhorts us to avoid the mistake of the Jews. By all means, let us resist and overcome envy. Being the New People of God does not mean we are better than the others, and that we can expect and demand heavenly favors more than the others. Let us always remember that if God is generous with us, He can also be generous to others. The good thief crucified next to Jesus is the classic example of this. Jesus told him, "This day you will be with me in paradise." Indeed, as God tells us in the first reading, "My thoughts are not your thoughts, nor are your ways my ways" (Is 55:8).
Definitely, envy is rooted in pride. It comes in when we compare ourselves with others. When we do so, two things can always happen. It is either we see people who are less talented or blessed than us. Then we become proud and arrogant. Or we see people who are better than us, and we become envious and bitter.
The only antidote to envy is humility. It is the virtue that helps us realize who we really are in the presence of God: sinners and the "rejects". But God continues to love and bless us despite this. Such is the formula of holiness by the saints. Instead of comparing themselves with other people, the saints always compare themselves with God. And when they do, they have only two things to say to God: "I'm sorry, Lord!" and "Thank you, Lord!"
As we come to Mass, we always come in the presence of God. And so, it is but proper to start the Mass with the Penitential Rite, an act of humility: "I confess to Almighty God, and to you my brothers and sisters, that I have sinned…Lord, have mercy!" And then we continue with the Liturgy of the Eucharist. The term "Eucharist" means, "to give thanks". The Mass, then, is an invitation for us to humble gratitude and unfailing trust and confidence in God's generous providence and merciful love for us sinners.
Let me close with these words of Bishop Fulton Sheen: "How God will judge my life I know not, but I trust he will see me with mercy and compassion. I am only certain there will be three surprises in Heaven. First of all, I will see some people whom I never expected to see. Second, there will be a number whom I expect who will not be there. And – even relying on God's mercy – the biggest surprise of all may be that I will be there."(Sourc: Fr. Mike Lagrimas, Our Lady of Guadalupe Parish, Palmera Springs, Camarin Road, Novaliches, Caloocan City 1423)
Reflection 7 – God's compassion
Many of us have known someone like Ruby Turpin. She considers herself a good, hard-working, church-going Christian who will one day wear a heavenly crown. She judges others according to their skin color, their wealth and their social standing. In Ruby's book, everyone is a servant or a master, a worthy or an unworthy soul.
In a short story by Flannery O'Connor, Mrs. Ruby Turpin gets just the "Revelation" she needs. God sends her a vision of a "horde of souls" processing into heaven. But Ruby and her family are at the back of the line, while those she categorizes as unworthy lead the way. She is stunned to discover that the self-righteous do not come first in the family of God.
Before the ancient Israelites established a monarchy, they lived together as members of one family equally blessed by God. But with the kings came economic injustice, dishonest political systems, and religious practices that oppressed the poor and showed favoritism to the ruling class.
Jesus offends the scribes and Pharisees by acting as though there were no distinctions between people of various classes. He dines with tax collectors and prostitutes. He befriends lepers and moral outcasts. He eventually includes even the gentiles among his followers.
To illustrate the inclusiveness of God, Jesus tells the parable of the workers in the vineyard. Despite the objections of the righteous laborers who arrived first, the owner of the vineyard pays them the same wage as the latecomers. "Are you envious because I am generous?" he asks. They do not grasp that God's compassion knows no bounds.
We may find this parable just as hard to swallow as Ruby Turpin found her own revelation that God's mercy excludes no one. But if we picture ourselves as more worthy than others, she might well remind us, "The last will be first, and the first will be last." (Source: Gloria Hutchinson. Weekday Homily Helps. Ohio: St. Anthony Messenger Press, August 19, 2009).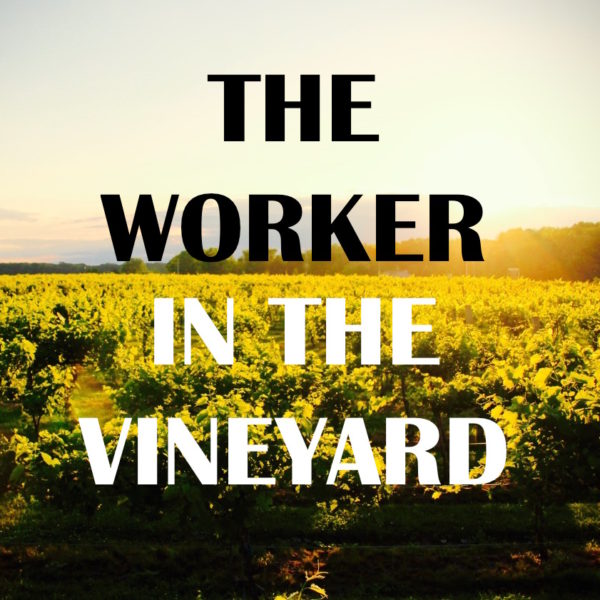 Reflection 8– Go into my vineyard
All of us hear the call to work in the Lord's vineyard. It is a call that was heard from the beginning of time, when God created man and woman to tend the garden and till the ground (Genesis 2:5). This corresponds with man's vocation to subdue and have dominion over the earth (Genesis 1:28). In the garden, man is in a state of original happiness. Through his work, man shares in God's creative work. When man follows God's command to share in his divine work, man exercises his freedom and lives in the fullness of truth; when he sins against God, man abuses his freedom and gives in to the lies of the devil.
Due to sin, work becomes toil. The ground, which was blessed by God as good, is now cursed. The cool breeze of the garden is replaced by the heat which causes man to sweat. To Adam, God says: "Because you have listened to the voice of your wife, and have eaten of the tree of which I commanded you, 'You shall not eat of it,' cursed is the ground because of you; in toil you shall eat of it all the days of your life; thorns and thistles it shall bring forth to you; and you shall eat the plant of the field. In the sweat of your face you shall eat bread till you return to the ground, for out of it you were taken; you are dust and to dust you shall return" (Genesis 3:17-19).
With Christ, things have changed. Like Adam and Eve, we hear again the call to work. Jesus calls us to work in the vineyard, to become fishers of men, to shepherd the flock, to seek out the lost sheep, to invest our talents, to tend our lamps, to preach the Gospel, to heal the sick and call sinners to conversion, to cast out demons, to remove the log from our eye, to serve, to wash the feet of our brothers and sisters, to feed our household, to watch and to pray.
In all this we trust in God. We are not anxious about what we will eat, drink or wear. God will take care of us as we strive to fulfill his will. We shouldn't worry about how much we will receive for our labor or if we will receive more or less than the rest. The important thing is to work so as to enter into God's rest. If we respond to God's call to till the ground and to Jesus' call to work in the vineyard, then we will enjoy the Sabbath rest. The six days of work here on earth lead to heavenly rest which has no end.
Saint Paul, we learn today, is caught between two desires. On the one hand, he wants to be with Christ. On the other, he wants to remain with his brothers and sisters to serve them and preach the Gospel to them. He is torn between the desire to work in the Lord's vineyard and the desire to receive his heavenly reward.
Once again, this is something we leave in God's hands. We do not choose the day nor the hour of our departure from this earth. God is in charge. He is a merciful God, slow to anger, who is generous in forgiving. He knows the right time. We need to trust in him and thank him for his generosity. Instead of being envious of our brothers and sisters, we need to rejoice that they too will receive the inheritance of eternal life and enter into God's rest. – Read the source: http://www.zenit.org/en/articles/sunday-homily-go-into-my-vineyard
Reflection 9 – The picture of rewards: Motivation for discipleship
Like so many of the Lord's stories, this parable plunges us into daily life in ancient Palestine. It is worth observing that the Lord was a student of life. His stories have the ring of authenticity because they happen where people live. We should notice that this story is not designed to teach us about labor-management relations or about salvation, or even about rewards. The Lord wants us to think about the attitude of heart with which a disciple should serve Him.
Day laborers were a common fact of life in the Lord's time. In this agricultural society, there were no labor unions and few contract employees. Men looking for work would gather at a convenient spot in the town's marketplace, and those requiring help would recruit the men they needed. A rate of pay would be arranged, the work would be done, and workers would be paid at day's end, in accordance with Old Testament law (Lev. 19:13; Deut. 24:14-15).
The story itself is straightforward. At six in the morning, a vineyard owner went into the marketplace to hire workers. They agreed to fair wage and set off to do the work. There is no suggestion that they possessed any particular skills or abilities that made them more desirable employees than the others. They were available, agreed to terms, and set about their task.
But, for some reason, the landowner felt the need for more workers. Perhaps bad weather threatened the crop or a contract required immediate harvesting. More likely, he saw the unemployed and desired to help them. For whatever reason, he returned at 9:00 a.m. and saw men who were willing to work but unemployed. He made them a simple offer: "Go and work… and I will pay you whatever is right." They agreed and went with no contractual agreement, but simply with an opportunity to trust the landowner's promise and character. Three more times the process was repeated – at noon, at 3:00 p.m. and at 5:00 p.m.
When the day was done, the owner ordered his foreman to pay the workers, beginning with those who had worked for only one hour and continuing to those who had worked for a full day. When the one-hour workers were paid, they were astonished to discover that they had received a full day's wage, a denarius. Obviously, they hadn't earned that much. But a family could not live on less than a denarius a day, so, in generosity, the owner had paid them not what they deserved but what they needed. Apparently in his view, people mattered more than profits.
News of their good fortune quickly spread down through the line, and the twelve-hour workers excitedly anticipated receiving a bonanza. "If they got one denarius, we should get twelve!" By the time they reached the front, they had already spent their bonuses in their minds. Imagine their chagrin to discover that their pay envelopes also contained one denarius! This was exactly what they had contracted for (Mt 20:2), but it hardly seemed fair. "They only worked one hour and we've put in twelve full hours in the burning heat of the day. How can you call that fair?
The owner's answer was straightforward: in effect, "It's not meant to be fair. You received exactly what you worked for. So your pay is absolutely fair. But I'm paying them generously, not fairly."
In the landowner's voice we hear our Lord's gentle rebuke of Peter. It is a warning against three dangers in the service of a disciple. First, there is the danger of a commercial spirit. An old rabbinic story is very similar to the Lord's parable, but the punch line is entirely different. When the protest is made, the answer silences the objectors: "This man has done more in two hours than you did all day." We understand that response. It is fair that wages earned should correspond to work done. Unions may protest, but we understand they equity principle – pay equal to work done.
But kingdom economics are very different. If we work for wages, we will get exactly what we desire, no more and no less. We become hirelings, dependent upon our bargaining skills. How much better to be children, dependent upon our Father's generosity. Our service does not put us in His debt. If we leave the reward to Him, we will be overwhelmed by His generosity.
Rees Howell, the Welsh coal miner turned revival preacher had a heart to serve his Lord. Every day, after a long twelve-hour shift in the mines, he would walk two miles to lead a Bible study in a neighboring village, then return home to sleep. One night he came home in a downpour, completely soaked. "I wouldn't have walked there and back tonight for twenty pounds," his father said when he saw him. "Neither would I," answered Rees quietly. Money was not his motive. People like that don't need salary, because they don't serve for wages. They serve an amazing Savior out of love.
Second, the Lord is warning against the danger of a competitive spirit. When the twelve-hour workers saw the one-hour workers and compared themselves to them, "they expected to receive more." When their eyes focused on what others had received, they were unable to receive their own wages with joy. Saul delighted in his victory over the Philistines, but when he heard David praised more highly than he had been, his heart turned to stone (1 Sam. 18:1-16). Nothing is less appropriate in disciples than comparison and competition.
Once, when driving with a friend through his home town, we came to a bewildering intersection with a confusing array of signals and lights. When I commented to my friend about it, he pointed to a sign that read, "Obey your signals." That's always good advice. I would love to evangelized like Billy Graham, preach like Chuch Swindoll, pray like George Mueller, organize like Bill Bright, write like Elizabeth Elliot, and sing like Steve Green. But those are not my signals. When I set my eyes on what the master is giving to other servants, joy evaporates. When I focus on His fairness and abounding generosity to me, joy fills my heart.
Third, there is the danger of a complaining spirit. "They began to grumble against the landowner." Such grumbling, the Lord reveals, is an attack on the goodness and generosity of God Himself. Furthermore, it exposes the corruption of our hearts. "Are you envious because I am generous?" Who do we think we are to complain about the eternally holy, righteous God? It was the continual murmuring and complaining of Israel in the wilderness that aroused God's anger. Murmuring is an infectious social disease that robs us and all those around us of joy. Those who focus on their supposed deprivation and lament the cost of their discipleship have missed the wonder of the grace and generosity of our God.
F.B. Meyer once found himself involved in a ministry where the work of two well-known preachers overshadowed his own efforts. It was not easy to deal with the relative unimportance of what he was doing, but his solution reveals the response of a true disciple. "I find in my own ministry that supposing I pray for my own little flock, 'God bless me, God fill my pews, God send me a revival,' I miss the blessing; but as I pray for my brother on the right-hand side of my church, 'God bless him,' I am sure to get a blessing without paying for it, for the overflow of their cups fills my little bucket."
The Lord concludes His parable with a statement reminiscent of Mat. 19:30: "So the last will be first, and the first will be last." Here, however, the contrast is not between disciples and non-disciples. It is rather a reminder that external circumstances are not the key to eternal rewards. The "first," here, are the 6:00 a.m. workers. As someone save as a child, brought up to love Christ, and given the privilege of ministry at an early age, I am much like those people. Friends of mine were not saved until much later in life than I, and their opportunities for Christian ministry are sometimes smaller than mine. Will those circumstances of life qualify them only for a lesser reward? No, says the Savior, emphatically not. God rewards the faithful heart, and generously touches all He does.
Why do I serve the Lord? Because of fear? Duty? Prestige? Reward? Motives are never entirely pure, and a variety of factors propel us. But we are not hirelings, serving for wages. We are children, delighting in our Father's work and trusting in His generosity. Peter's great mistake was that he counted the cost and computed the reward without considering the privilege of service. On December 4, 1857, on the threshold of his return to Africa, David Livingstone tried to put into words the motives that shaped his life:
I personally have never ceased to rejoice that God has entrusted me with His service. People talk a lot about the sacrifice involved in devoting my life to Africa. But can this be called a sacrifice at all if we give back to God a "little of what we owe Him?" And we owe Him so much that we shall never be able to pay off our debt. Can that be called sacrifice which gives us the deepest satisfaction, which develops our best powers, and gives us the greatest hopes and expectations? Away with this word. It is anything but a sacrifice. Rather, call it a "privilege!" (Source: Gary Inrig, "Getting My Due," The Parables: Understanding What Jesus Meant. Michigan: Discovery House Publishers, 1991, pp. 173-186).
Reflection 10 – Christian maturity
We have a problem with today's parable. It seems so unfair, yet we know it can't be because it comes from Jesus, who is wisdom incarnate. We judge by our common experiences. What do we see in daily life? Good people are taken advantage of. Hard work is not appreciated. People who have learned how to take advantage of "the system" get ahead. Promotions are made on the basis of who you know, not what you do. This is what we see and hear, and so the parable seems unfair. We identify with the laborers who worked all day. This is understandable, but we judge by fallen human nature about fallen human nature. Jesus was teaching about what should be; about what will be when the kingdom of God is fully realized and the damage done by sin in the Garden of Eden is undone.
The Scripture readings today prompt me to again say something about Christian maturity and how it relates to daily life. We live and struggle, praying for the coming of God's Kingdom but knowing it is not fully realized and will not be until Christ comes again in glory. Christian maturity begins with a clear understanding of the brevity of life. The Psalmist prays, "Teach us (Lord) to number our days aright, that we may gain wisdom of heart" (Ps 90:12). Our years pass quickly and life slips away imperceptibly. People often say they are in "a rat race" because they are so busy with routine affairs that they do not have time to plan for the future. Most often our immediate bodily needs absorb us so much that we forget our souls, salvation and eternal destiny, happiness with God. Our Lord therefore advised us to seek first the Kingdom of God and he will provide the rest (Mt 6:33).
Our second concern should be to get our priorities right. Awareness of the brevity of life and of our eternal destiny helps us, but there is much more to order correctly in our daily lives, matters that affect our personal and family welfare. We often put off decisions about vocation, saving for the future and marriage. We may take for granted the religious education of children and then forget about it altogether. We may fail to provide for their further education. We may ignore our basic health requirements and become comfortable with a lifestyle that can only end in ruined health and premature death. We put off making a will.
Last year newspaper reported the Leona Helmsley left her dog $12 million and directed that the dog, after its death, should be buried alongside her in mausoleum. Two of her grandchildren got nothing, and two who did receive millions would lose half of their inheritance if they failed to visit their father's grave at least once a year.
We cannot help but speculate about the family relationships that led to such a will. The lady obviously had a right to do whatever she wished with her money, but there must have been countless experiences that influenced her decision – loneliness, disappointment, ingratitude, irresponsibility, immaturity. We are in no position to judge, but we wonder if Leona Helmsley paid enough attention to her personal priorities.
Christian maturity also demands that we take into account our sinfulness. Sin is an offense against God and many times there are repercussions that affect our neighbors. Moreover, we forget that every sin exacts a price from our physical and mental well being, not to mention the spiritual harm we suffer. Sin, deliberate sin, makes us immature whether we are willing to admit it or not. It obscures the malice of sin; it weakens the will; it lessens fear of sin and leads to repeated falls; it spawns habits of sin and ignores the need for forgiveness; it excuses even serious sin on any pretext. Finally it denies the existence of sin and culpability. What has happened? Sin blurred our moral vision and deadened our consciences. Sooner or later we pay a price. St. Paul said, "When I was a child I used to talk like a child, think life a child, reason like a child. When I became a man I put childish ways aside" (1 Cor 13:11). Have we?
All of us aspire to live to "ripe old age," and there are countless proposals about how we should enjoy "the golden years." At the same time we worry about whether Social Security will be solvent, whether it will be able to provide for an aging population. The good news and the bad news baffle us. What awaits the mature Christian who has reached "a ripe old age"?
How shall he respond to the new challenges? Without a doubt decisions will have to be made, perhaps the most important decision of a lifetime. A ripe old age does not guarantee ripe judgment. In the thirteenth chapter of the Book of Daniel we read of the dastardly scheme to entrap an innocent woman, Susanna, the wife of Joakim, a God-fearing Jew. Two judges tried to seduce her and when they failed, they tried to have her put to death. Fortunately a young boy, Daniel, was able to uncover the plot and save the woman. Who were the two judges? Two lecherous old men!
Old age brings many dangers along with it, dangers to clear thinking and good judgment. It is not a question of senility. Older people, men and women, are particularly susceptible to self-pity. There is loneliness to contend with. They can easily be swayed by the skewed opinions of others, by the biases of cronies. They must guard against rash judgments and hasty decisions. There are so many regrets in old age – dreams unfulfilled, failed ventures, sins committed. If maturity means anything at all, it is in old age that I must prove itself. It is hard.
The prophet Isaiah told us in the first reading (Is 55:6-9), "For my thoughts are not your thoughts, nor are your ways my ways, says the Lord." Safeguards of Christian maturity are in the end the reading of Scripture, prayer and frequent confession. (Source: Rev. George M. Franko, "Homilies on the Liturgies of Sundays and Feasts," Homiletics & Pastoral Review, Vol. CVIII, No. 11-12, New Jersey: Ignatius Press, Aug/Sept 2008, pp. 37-39; Suggested reading: Catechism of the Catholic Church, 671, 2014-2016).
Reflection 11 – The gift is being with the landowner
Purpose: People experience conversion at different points in life. A conversion late in life is a tremendous gift, but one that is often preceded by the anguish of not knowing the Lord. For those who experience conversion earlier in life, it is a gift to be with the "landowner" throughout one's life, something to be grateful for.
Jesus presents us with two different groups of people in today's Gospel: workers who were hired early in the day, and workers who were hired at the eleventh hour. Let's look first at those hired at the eleventh hour.
The people hired at the end of the day seem to have been longing for work all day. It is not because they were lazy that they were not hired, but because, as they explained, "no one has hired us." They did not go to work because they could not find it.
In this parable, the image of work is an image for faith in Christ. And the image of the being hired at the end of the day corresponds to coming to faith late in life. As we can imagine the joy and relief of a person who is hired and receives a whole day's wage at the very end of the day, so, too, we can imagine the joy of a person who experiences a conversion late in life. Similarly, as we can imagine the anguish of a person who cannot find work, we can imagine the anguish of a person who does not yet know the Lord, but longs to known him—whether they are aware of it or not—because it is a desire and a need written on every human heart.
A great example of a person who experienced a conversion later in life, even if it was not at the very end of his life, was St. Augustine of Hippo. In his spiritual autobiography, The Confessions, he speaks passionately about the torment he went through, not knowing the Lord, and longing to be set free from the sins that held him bound. He speaks beautifully about his conversion, and the joy that came with it.
As he longed for conversion, he would say within himself, "Let it be now, let it be now," but, as he says, "I still shrank from dying unto death, and living unto life." Although he could desire to be converted, although he could want to leave a sinful life behind, he lacked the strength to do it. Something held him back. Nevertheless, Augustine persevered. Like the workers in the Gospel, who kept looking for work and did not give up, Augustine did not give up, eventually being given the grace of conversion.
The moment of Augustine's conversion is actually quite beautiful. I encourage anyone who has never read The Confession, to read it. At the moment of Augustine's conversion, he was in a garden. Once again, he was confused and distraught over what was keeping him from embracing the freedom that Christ gives. Then he heard what he thought was a child's voice saying: "Take and read, take and read." Immediately, Augustine stopped crying, and picked up a copy of the letter to the Romans that he had sitting with him. He opened it and read: "let us conduct ourselves becomingly as in the day, not in reveling and drunkenness, not in debauchery and licentiousness, not in quarreling and jealousy. But put on the Lord Jesus Christ, and make no provision for the flesh." Augustine says that, "in that instant, with the very ending of the sentence, it was as though a light of utter confidence shone in all my heart, and all the darkness of uncertainty vanished away.
St. Augustine is a good example of the worker who is hired at the eleventh hour and, yet, who still receives an entire day's pay. He is no less of a saint because of his late conversion. In fact, in spite of his late start in the Christian life, he ended up becoming one of the most influential saints in all of Christianity.
So, we might be led to think that those who have always had the faith in their lives would feel themselves to be even more blessed, never having to go through the sometimes anguishing process of leaving behind one way of life in order to embrace one founded on Christ. But, as the Gospel shows us, sometimes those who have been at work from the beginning of the day, those who have always lived the faith, do not always fully appreciate the gift they have been given.
You can imagine those workers in the Gospel thinking to themselves, at the end of the day: "How unfair! If I had known that I could have gotten the same pay by only getting hired at the end of the day, I would have." However, these workers do not realize the pain and anxiety that those people went through, not knowing if a job would even come
We can also draw a parallel here to the life of faith. Don't we sometimes fail to appreciate the life of faith that has been given us? Do we not sometimes think: "If I wasn't Catholic, then I could do X, Y and Z, like the rest of society?" And maybe sometimes we even go beyond thinking those thoughts, and give into things that we know we should not do, but do anyway.
But living our faith, working in the Lord's vineyard, is not something that takes away our fun; it is not something that restricts us. Rather, it means knowing peace and security; it means being set free from anxiety about the ultimate questions in life. Most importantly, working in the vineyard means knowing the landowner, the Lord. And it means knowing him now, and not only at some later time. Because the wage we will receive at the end of the day is nothing other than intimate communion with the Lord. Our reward will not be something apart from God, but will be God himself. So let us be thankful and grateful for the gift of knowing him now, and let us strive to grow ever deeper in appreciation of that knowledge (Source: Homiletic and Pastoral Review).
Reflection 12 – The workers who arrived first
Most of us have met people like the workers who arrived first in today's parable. People who are unhappy with the good things they have, unhappy with the good things others have, and generally skilled at letting everyone know about their unhappiness. As the workers complain, they make everything about them, and what they should receive. There is no thanks to the owner for giving them a fair wage (not always a given), and certainly no thanks to the owner for being generous with those who arrived late (all but unheard of). All that we hear from the workers who complain is envy and ingratitude.
Note that in the parable, we never see these workers asking the owner if they might have more on account of what they have done. The owner certainly gives no indication that they would receive anything but what was agreed upon. But on seeing how much the latecomers get, those who arrived first "thought that they would receive more" (Mt. 20:10). These workers have a system of justice all worked out in their heads, and simply take it for granted that the owner is thinking the same way. They take their idea for granted, and they take their increased wages for granted. They think that they are the ones who can set (and re-set) the terms of employment, and so are ungrateful when they receive their actual wages.
This ingratitude strikes at the heart of the problem. Because the first workers are ungrateful for what they have received in justice, they cannot appreciate what the last workers received in generosity. They think that the world should work a certain way, and so when it does not—even when they are not slighted—something is clearly wrong. Their ingratitude keeps them from seeing the good that they have, and keeps them from seeing the good that others have. All they can think of is how things are not as they would prefer.
St. Ignatius Loyola observed in a letter that ingratitude "is the cause, beginning, and origin of all evils and sins." If we are ungrateful to God for what we have received, we can easily forget that we have received everything from Him, and just as easily forget that we received it out of God's generosity. God gives us what we have out of love—because He thinks we would enjoy it. God created us out of nothing, and nothing is what God owes us. Before God created us, there was no "us" for God to owe something. There was no anything to be owed anything. What God did, God did out of pure delight and enjoyment.
Ingratitude risks cutting God out of the equation. We can easily forget God, and think we have what we have due to something else—perhaps even our own skills. Recall what the serpent said to Eve to tempt her and Adam: "you shall be as gods" (Gn. 3:5). If they ate the apple, they would no longer need God (or so they thought). They would be totally self-sufficient, and would have no need to be depend on anyone—or be grateful to anyone. If we are ungrateful, we can forget that there is anything to the world except what we are owed. We will try to be like gods unto ourselves, setting all the terms and conditions of life. And when God does not oblige, our reaction will be like that of the workers who arrived first: "how dare you!"
Just as the owner was able to uncover the ingratitude of the workers who arrived first, so God is able to uncover our own ingratitude. None of the conflict in the parable would have happened if the owner had not insisted on paying first those who arrived last. If the owner had paid everyone in the order they had arrived, the workers who had arrived first would have left the field long before the workers who had arrived last were paid. But the owner wanted them to see their ingratitude, and God wants us to see ours. There is no other way for us to fix it.
All throughout our lives, we will receive the same wages from God as those who we might think are less deserving. If I go to confession and confess to murder, I will hear the exact same words from the priest as if I go and confess to saying a bad word: "I absolve you." At the start of Mass, we stand together and confess our sinfulness, asking prayers from one another to God for mercy. Everybody says the exact same prayer, no matter what they have done. And in prison chapels where people are held for any number of crimes, they, too say the exact same prayer. As it comes time to receive communion, the person who has just confessed and returned to the Church right before Mass, and the nun who has been striving for holiness her whole life, will both receive Jesus in the Eucharist. Everyone receives the same wages, because the point is not to reward me for who I am, but to change me into who Jesus is.
We receive the same wages and the same mercy when we go to church, and come to the sacraments. If we find ourselves unsettled by this fact, we have perhaps missed the point of the wages. We are not here to set the terms and conditions, but to be grateful and rejoice at what is given—not only to us, but to all those around us. On those occasions when we are unhappy at this, we should take a look at ourselves and ask why that is, and recognize how we are likewise undeserving of the things that God gives us. In the face of God's abundant generosity and goodness, our response can only be one of thanks. – Read the source: http://www.hprweb.com/2017/08/homilies-for-september-2017/
Reflection 13 – The sin of the envious workers
"Being the principle, the exemplar, and the end of man and of all creatures, God wishes men to return to him as to their origin, to imitate him, to model their life and their actions on him as their exemplar, to follow him as their rule, to work towards him with all their strength, by every thought, word, and actions, as to their last end. To render him capable of doing this, God has given man a mind, a heart, and a will to know and love him, to return to him, to imitate him, and to tend unceasingly to him as to his center. And in order that man may do so with joy and facility, God has enlightened his mind with the light of faith, has poured divine grace into his soul, and enkindled love in his heart.
"But what has ungrateful man done? He has become separated from God and devoted his interests to self. Instead of employing his love for God, he has devoted it to himself and developed self-love. Instead of returning to God as to his principle, he has turned away from him. Instead of referring to God all the blessings of nature and grace, man appropriates them to himself by complacency and self-esteem, as if they came from himself, who is only nothingness. Instead of following God as his exemplar and his rule, he follows the rule of passions. Instead of allowing himself to be led by the spirit of God, he desires no other guidance than that of his own inclination. Instead of tending to God as to his end, taking his repose in him and doing everything for him, man wishes to tend wholly to himself, and to do everything for self.
"Who is God? God is he whose will, interest, pleasure, and honor should be preferred before every other will, interest, pleasure, and honor. What does the sinner do? He prefers his own will, interest, pleasure, and honor to the will, interest, pleasure, and honor of God. Thus he usurps the place of God, makes a God of self, falls into self-adoration, and pays self the homage which belongs to God alone. This is what we have done every time and as often as we have sinned. – (Source: St. John Eudes, +1680 A.D., Magnificat, Vol. 17, No. 6, August 2015, pp. 290-291).
Reflection 14 – God's generosity
"God is represented here as the treasury of all good, the Lord of the world, the Father of all creatures, the Supreme Good: Am I not free to do as I wish… because I am generous? He is a most provident Father: He went out at dawn to hire laborers. The corporeal world is described under the image of a marketplace, where idle people are found. Actually, all people, even though they may seem intensely busy, are still very idle in the eyes of God, unless they are busy working to acquire goods for eternity: They sleep their final sleep; the hands of all the mighty have failed. The incorporeal or spiritual world, the Church, is described under the image of the vineyard, for: The vineyard of the Lord of hosts is the house of Israel. And, finally, the celestial world, Paradise, is described under the image of the house of the landowner, where the reward for labor done is given at the end of the day. Paradise is a place of rest and the reward for the merits of virtues and good works….
"The Savior reminds us that God is very concerned about cultivation of his vineyard, i.e., he is desirous of good works and, consequently, he goes out to hire laborers at the first, and third, and sixth, and ninth, and even the eleventh hour. And he does not send someone else, but goes out personally to hire them. Hence, from the very beginning of the world God required good works from all mankind. He placed Adam in paradise to till the garden; he commissioned Noah, a herald of righteousness, to build the ark; he gave a law to be observed. Finally, he sent Christ into the world to cleanse for himself a people as his own eager to do what is good. He tells us that God does not force a man endowed with free will to do good works, but encourages him by promising a reward (Source: St. Lawrence of Brindisi, +1619 A.D., Magnificat, Vol. 19, No. 7, September 2017, pp. 340-341).
Reflection 15 – On the Parable of the Householder Who Calls Labourers to His Vineyard
"God Wants All to Work for His Kingdom; He Wants to Give All the Same Recompense: Salvation and Eternal Life"
In today's evangelical page (Cf. Matthew 20:1-16) we have the parable of the labourers called for the day, which Jesus recounts to communicate two aspects of the Kingdom of God: the first, that God wants to call all to work for His Kingdom; the second, that at the end He wants to give all the same recompense, namely, salvation, eternal life.
The householder of the vineyard, who represents God, went out early in the morning to hire a group of labourers, agreeing with them a salary of one denarius for the day: it was a just salary. Then he went out again in subsequent hours — he went out five times that day — until the late afternoon, to take on other labourers that he saw unemployed. At the end of the day, the householder ordered that one denarius be given to all, also to those who had worked a few hours. Naturally, the labourers taken on first lamented, because they saw themselves paid the same way as those who worked less. However, the householder reminded them that they received what had been agreed. If then, he wished to be generous with the others, they mustn't be envious.
In reality, this "injustice" of the householder serves to cause, in the one listening to the parable, a jump of level, because here Jesus doesn't want to speak of the problem of work and the just salary, but of the Kingdom of God! And this is the message: there "are no unemployed in the Kingdom of God, all are called to do their part; and at the end there will be for all the compensation that comes from divine justice — not human, fortunately! –, that is, the salvation that Jesus Christ acquired for us with His Death and Resurrection; a salvation that's not merited, but given, by which "the last will be first, and the first last" (Matthew 20:16).
With this parable Jesus wants to open our hearts to the logic of the Father's love, which is free and generous. It's about allowing ourselves to be amazed and fascinated by God's "thoughts" and "ways," as the prophet Isaiah reminds, which are not our thoughts and are not our ways (Cf. Isaiah 55:8). Human thoughts are often marked by egoism and personal gain, and our anxieties and torturous ways are not comparable to the wide and straight ways of the Lord. He uses mercy – don't forget this: He uses mercy –, He forgives widely, is full of generosity and goodness, which He sheds on each one of us, opens to all the boundless territories of His love and His grace, which alone can give to the human heart the fullness of joy.
Jesus wants to make us contemplate the look of that householder: the look with which he sees each one of the labourers waiting for work, and he calls them to go to his vineyard. It's a look full of care, of benevolence; it's a look that calls, that invites to rise, to get on the way, because He wants life for each one of us, He wants a full, committed life, saved from emptiness and inertia. God doesn't exclude anyone and wants each one to reach his fullness. This is the love of our God, of our God who is Father.
May Mary Most Holy help us to receive in our life the logic of love, which frees us from the presumption of meriting God's recompense and from a negative judgment on others. – Source: Pope Francis https://zenit.org/articles/angelus-address-on-the-parable-of-the-householder-who-calls-labourers-to-his-vineyard/
Reflection 16 – God's not fair!
God's not fair! How many times have we felt that way? And it's true, at least by our standards. The parable in this Sunday's Gospel reading is a fine example of this.
The landowner seems to be very unfair. We can begin to understand him, however, if we think of this parable in terms of parenthood. A loving father cares about each of his children equally. Although he gives more attention to the child who needs it more, he loves the others just as much.
God the Father is like a vineyard owner who gives equally to all. Since we cannot earn our way into heaven, equal benefits are not an injustice to those who labored longer. Rather, God gives complete and perfect love even to those who only discovered, at the last minute, the value of having a relationship with him. He can do no less.
The first reading reminds us that as high as the heavens are above the earth, God's ways are greater than our ways and his thoughts are higher than our thoughts. We think that justice (fairness) means equal treatment, but that harkens back to the Old Testament concept of justice: "an eye for an eye". Jesus raised justice to its highest level, which means being equally loving and kind to all, whether they deserve it or not.
We don't have to understand God's higher ways. We only have to be grateful that God loves us even when we are unloving. No matter how undeserving of his love we might be, he still gives us the same amount of love that he gives to the holiest of saints. He loves us as much as he loves Mary the Blessed Mother of Christ! "Am I not free to do as I wish with my own love?" he asks.
Questions for Personal Reflection:
When have you felt undeserving of God's goodness? What evidence proves that he never stopped loving you? What did he do for you? How has your own opinion of yourself interfered with feeling his love?
Questions for Community Faith Sharing:
Share the story of a time when you saw something good happen to a "bad" or undeserving person, or a time when you prayed for something that you didn't get while an unfaithful person received it without turning to God for help. Despite the unfairness of this, why are you glad that you have known God's love? Can you also be glad for the blessings that unbelievers receive from God? – Read the source: http://gnm.org/good-news-reflections/?useDrDate=2017-09-23
Archbishop Francesco Follo, Courtesy Of The Holy See Mission , UNESCO
Reflection 17 – The eleventh hour: God also loves the last ones
1) God is not unjust. He is generous.
The first reading of today's Mass are is taken from verses 6 to 9 of the last chapter of the book of Isaiah, the 55th. In these verses, the prophet is inspired by God who says: "As high as the heavens are above the earth, so high are my ways above your ways and my thoughts above your thoughts."(Is 55, 6-9). Today, Christ, to make us understand the thought of God, tells a magnificent parable that describes a humanly paradoxical way of thinking and acting.
In fact, the parable ends in this way "When it was evening, the master of the vineyard told his farmer "Call the workers and pay them, starting from the last to the first." When those of the five o'clock in the afternoon came, they received one dinar each. When those of the first hour arrived, they thought that they would have received more but they too received one dinar each. Into receiving it, however, they murmured against the master. "
This master has upset them because the last ones were paid first and for one hour work they received the full day pay. The generosity of the master towards the workers of the last hour had raised in the workers of the early hour the unjustified expectation of receiving a pay higher than the agreed amount. They complain, but the boss underlines to them that he has respected justice toward them. If he wants to be generous with others, it is his right to give what he wants.
God is not unjust, he is generous. He takes nothing away from the first ones. He generously gives to the others. He launches everyone into an unknown adventure: that of goodness. Goodness is not right, it is more, a lot of more. Human justice is to give each one his own, God's justice is to give each one the best.
God is not only generous, he is loving and infinite goodness. He does not pay, he gives with free abundance. He is the God of goodness without limit, dizziness in normal thinking that transgresses all the rules of the economy and knows how to surprise us. No boss would do so. But God is not a master, not even the best of the masters. God is not the accountant of humanity and does not pay according to what is right in the distributive sense of the term. He is the Father who gives to his children according to what it is best for them. "Distributive justice" does not give to the human being all that is "his". Man needs God as and more than bread,. Saint Augustine writes: "If justice is the virtue that distributes to everyone what is his … it is not human justice the one which steals man from the true God. (The City of God, 19, 21)
If he, the divine Master, acts as he does, it is not because he neglects those who have worked more, but because he likes the last ones too. It is not justice that is violated (the master gives to the first called the amount they had together agreed), but distributional proportionality. The space of God's action is the wide one of goodness, not the narrow one of the "as much as". The God of the Gospel is not without justice, but does not let himself be imprisoned in the restricted space of proportionality. To man distributional proportionality seems to be the most just possible application of a law, but this does not apply to God. If we want to enter God's loving mystery, we must free ourselves from the method of rigid proportionality in our relationships.
This way of thinking and acting must be learned and practiced by us "for loyalty to the One who is never tired to go and go again into the squares of men until the eleventh hour to propose his invitation to love "(Pope Francis) and receive Christ as" money " as reward for our work in the Father's vineyard.
2) Justice and grace.
God's righteousness comes from grace, because we are not the ones who heal us and who heal others. The fact that the "atonement" takes place in the "blood" of Jesus means that our sacrifices are not the ones that free us from the burden of guilt. In fact, it is the gesture of God's love that opens itself up to the utmost, to the point to let enter into it the "the curse" that belongs to us, poor human beings, to send us, in exchange, the "blessing" that belongs to God (cf. Gal 3: 13-14).
The work we do in the Lord's vineyard "earns" for us the reward not in the sense that God has to pay us, but in the sense that, with this humble and happy work, our mind and our hearts open to the grace that recreates itself in mercy.
If we would say that God is right if he pays us the agreed money, how could we say that justice is where the righteous dies for the guilty and the culprit receives in return the blessing that is for the just? Does not everyone get the opposite of what is right for him? In reality, divine justice is profoundly different from the human one. God in his Son paid for us the price of the ransom, a really disproportionate price.
The Justice of the Cross highlights that we are self-sufficient and autarchic, and that to be fully self we need Another.
This Other is the Father coming home at various times of the day to call us to work in his vineyard and give us happiness. These hours of the day – as St. Gregory the Great writes – are the different ages of human life "The first hours are the childhood of our intelligence. The third hour can be compared to adolescence, as the sun begins to rise, so to speak, in the sense that the ardor of youth begins to warm up. The sixth hour is the age of the maturity: the sun sets itself as a point of balance, since man has come to the fullness of strength. The ninth hour indicates seniority, where the sun goes down somehow from the heavens, because the passions of the ages cool down. Finally, the eleventh hour is the age defined old age … Since some lead an honest life from childhood, others do it in adolescence, others in mature age, others in seniority, and others in the old age, it is as if they were called to the vineyard at different times of the day. "
Therefore, we have to look at our way of life and see if we started to act as the workers of God. Let us examine our conscience to see if we are working in the vineyard of the Lord happy to be his collaborators. And then, the Holy Pope continues: "The one who did not want to live for God until the last moment of life is like the worker remained idle up to the eleventh hour … "Why are you here idle all day?" It is as if to say clearly "If you did not want to live for God in youth and in the age of maturity, at least repent at the last time … Come at least on the ways of life "… Did the thief not come at the last hour? (Lk 23,39s) Not for old age, but for his condemnation he found himself in the evening of life. He has confessed God on the cross, and gave his last breath as the Lord gave him his judgment. And the Lord of the place, admitting the thief before Peter in the rest of paradise, has well distributed the wages beginning with the last "(St. Gregory the Great, Homilies on the Gospel, number 19).
An example of how to respond to the various moments of life to the summons of the Lord calling to work in his vineyard is given by the consecrated virgins. It is true that the specific of the "work" or ministry or service to which the Consecration Rite enables them, is to live virginity as the prophetic sign of Parousia, of Christ who comes definitely as bridegroom. But it is equally true that their service is to manifest the love of the bridal church towards "Christ", "working" with prayer (let us not forget that liturgy means people for God and that the liturgy is also called Opus Dei, the work of God). But it must be kept in mind that "the consecrated virgins in the Church are those women who, under the inspiration of the Holy Spirit, vow to chastity in order to love Christ more earnestly and to serve their brothers with more devotion… their job is to do works of penance and of mercy, apostolic activity and prayer "(RCV 2) as it is also indicated in the proposed homily for the Consecration Rite"…
Imitate the Mother of God; desire to be called and to be handmaids of the Lord. Preserve the fullness of your faith, the steadfastness of your hope, and the singleheartedness of your love. Be prudent and watch: keep the glory of your virginity uncorrupted by pride. Nourish your love of God by feeding on the body of Christ; strengthen it by self-denial; build it up by study of the Scriptures, by untiring prayer, by works of mercy. Let your thoughts be on the things of God. Let your life be hidden with Christ in God. Make it your concern to pray fervently for the spread of the Christian faith and for the unity of all Christians. Pray earnestly to God for the welfare of the married. Remember also those who have forgotten their Father's goodness and have abandoned his love, so that God's mercy may forgive where his justice must condemn. Never forget that you are given over entirely to the service of the Church and of all your brothers and sisters. You are apostles in the Church and in the world, in the things of the Spirit and in the things of the world. Let your light then shine before men and women, that your Father in heaven may be glorified, and his plan of making all things one in Christ come to perfection. Love everyone, especially those in need. Help the poor, care for the weak, teach the ignorant, protect the young, minister to the old, and bring strength and comfort to widows and all in adversity. You have renounced marriage for the sake of Christ. Your motherhood will be a motherhood of the spirit, as you do the will of your Father and work with others in a spirit of charity, so that a great family of children may be born, or reborn, to the life of grace. (CONSECRATION TO A LIFE OF VIRGINITY FOR WOMEN LIVING IN THE WORLD)
Patristic reading
Saint Augustin of Hippo (354 – 420)
Sermo 87
Delivered on the Lord's day, on that which is written in the gospel, Mt 20,1"The kingdom of Heaven is like unto a man that was a householder, who went out early in the morning to hire labourers into his vineyard."
1). Ye have heard out of the Holy Gospel a parable well suited to the present season, concerning the labourers in the vineyard. For now is the time of the material1 vintage. Now there is also a spiritual vintage, wherein God rejoiceth in the fruit of His vineyard. For we cultivate God, and God cultivateth us.2 But we do not so cultivate God as to make Him any better thereby. For our cultivation is the labour of the heart, not of the hands.3 He cultivateth us as the husbandman doth his field. In then that He cultivateth us, He maketh us better; because so doth the husbandman make his field better by cultivating it, and the very fruit He seeketh in us is, that we may cultivate Him.
The culture He exerciseth on us is, that He ceaseth not to root out by His Word the evil seeds from our hearts, to open our heart, as it were, by the plough of His Word, to plant the seed of His precepts, to wait for the fruit of piety. For when we have so received that culture into our heart, as to cultivate Him well, we are not ungrateful to our Husbandman, but render the fruit wherein He rejoiceth. And our fruit doth not make Him the richer, but us the happier. 2. See then; hear how, as I have said, "God cultivateth us." For that we cultivate God, there is no need to be proved to you. For all men have this on their tongue, that men cultivate God, but the hearer feels a kind of awe, when he hears that God cultivates man; because it is not after the ordinary usage of men to say, that God cultivateth men, but that men cultivate God. We ought therefore to prove to you, that God also doth cultivate men; lest perchance we be thought to have spoken a word contrary to sound doctrine,4 and men dispute in their heart against us, and as not knowing our meaning, find fault with us.
I have determined therefore to show you, that God doth also cultivate us; but as I have said already, as a field, that He may make us better. Thus the Lord saith in the Gospel, "I am the Vine, ye are the branches, My Father is the Husbandman."5 What doth the Husbandman do? I ask you who are husbandmen. I suppose he cultivates his field. If then God the Father be a Husbandman, He hath a field; and His field He cultivateth, and from it He expecteth fruit. 3. Again, He "planted a vineyard," as the Lord Jesus Christ Himself saith, "and let it out to husbandmen, who should render Him the fruit in the proper season. And He sent His servants to them to ask for the hire of the vineyard. But they treated them despitefully, and killed some,"6 and contemptuously refused to render the fruits.
"He sent others also," they suffered the like treatment. And then the Householder, the Cultivator of His field, and the Planter, and Letter out of His vineyard, said; "I will send Mine Only Son, it may be they will at least reverence Him." And so He saith, "He sent His Own Son also. They said among themselves, This is the heir, come, let us kill Him, and the inheritance shall be ours. And they killed Him, and cast Him out of the vineyard. When the Lord of the vineyard cometh, what will He do to those wicked husbandmen? They answered, He will miserably destroy those wicked men, and will let out His vineyard unto other husbandmen, which shall render Him the fruits in their seasons."
The vineyard was planted when the law was given in the hearts of the Jews. The Prophets were sent, seeking fruit, even their good life: the Prophets were treated despitefully by them, and were killed. Christ also was sent, the Only Son of the Householder; and they killed Him who was the Heir, and so lost the inheritance. Their evil counsel turned out contrary to their designs. They killed Him that they might possess the inheritance; and because they killed Him, they lost it. 4. Ye have just heard too the parable out of the Holy Gospel; that "the kingdom of heaven is like unto a householder, which went out to hire labourers into His vineyard. He went out in the morning," and hired those whom he found, and agreed with them for a denarius as their hire. He "went out again at the third hour, and found others," and brought them to the labour of the vineyard.
"And the sixth and ninth hour he did likewise. He went out also at the eleventh hour," near the end of the day, "and found some idle and standing still, and he said to them, Why stand ye here?" Why do ye not work in the vineyard? They answered, "Because no man hath hired us." "Go ye also," said He, "and whatsoever is right I will give you."7 His pleasure was to fix their hire at a denarius. How could they who had only to work one hour dare hope for a denarius? Yet they congratulated themselves in the hope that they should receive something. So then these were brought in even for one hour.
At the end of the day he ordered the hire to be paid to all, from the last to the first. Then he began to pay at those who had come in at the eleventh hour, and he commanded a denarius to be given them. When they who had come atthe first hour saw that the others had received adenarius, which he had agreed for with themselves "they honed that they should have received more:" and when their turn came, they also received a denarius. "They murmured against the good man of the house, saying, Behold, thou hast made us who have borne the burning and heat of the day, equal and like to those who have laboured but one hour in the vineyard."
And "the good man," returning a most just answer to one of them, said, "Friend, I do thee no wrong;" that is, "I have not defrauded thee, I have paid thee what I agreed for with thee. "I have done thee no wrong," for I have paid thee what I agreed for. To this other it is my will not to render a payment, but to bestow a gift. "Is it not lawful for me to do what I will with mine own? Is thine eye evil, because I am good?" If I had taken from any one what did not belong to me, rightly I might be blamed, as fraudulent and unjust: if I had not paid any one his due, rightly might I be blamed as fraudulent, and as withholding what belonged to another; but when I pay what is due, and give besides to whom I will, neither can he to whom I owed find fault, and he to whom I gave ought to rejoice the more."
They had nothing to answer; and all were made equal; "and the last became first, and the first last;" by equality8 of treatment, not by inverting their order. For what is the meaning of, "the last were first, and the first last"? That both the first and last received the same. 5. How is it that he began to pay at the last? Are not all, as we read, to receive together? For we read in another place of the Gospel, that He will say to those whom He shall set on the right hand, "Come, ye blessed of My Father, receive the kingdom prepared for you from the beginning of the world."9
If all then are to receive together, how do we understand in this place, that they received first who began to work at the eleventh hour, and they last who were hired at the first hour? If I shall be able so to speak, as to reach your understanding, God be thanked. For to Him ought ye to render thanks, who distributeth to you by me; for nought of my own do I distribute. If ye ask me, for example, which of the two has received first, he who has received after one hour, or he who after twelve hours; every man would answer that he who has received after one hour, has received before him who received after twelve hours.
So then though they all received at the same hour, yet because some received after one hour, others after twelve hours, they who received after so short a time are said to have received first. The first righteous men, as Abel, and Noe, called as it were at the first hour, will receive together with us the blessedness of the resurrection. Other righteous men after them, Abraham, Isaac, Jacob, and all of their age, called as it were at the third hour, will receive together with us the blessedness of the resurrection. Other righteous men, as Moses, and Aaron, and whosoever with them were called as it were at the sixth hour, will receive together with us the blessedness of the resurrection. After them the Holy Prophets, called as it were at the ninth hour, will receive together with us the same blessedness.
In the end of the world all Christians, called as it were at the eleventh hour, will receive with the rest the blessedness of that resurrection. All will receive together; but consider those first men, after how long a time do they receive it? If then those first receive after a long time, we after a short time; though we all receive together, yet we seem to have received first, because our hire will not tarry long in coming. 6. In that hire then shall we be all equal, and the first as the last, and the last as the first; because that denarius is life eternal, and in the life eternal all will be equal. For although through diversity of attainments10 the saints will shine, some more, some less; yet as to this respect, the gift of eternal life, it will be equal to all. For that will not be longer to one, and shorter to another, which is alike everlasting; that which hath no end will have no end either for thee or me.
After one sort in that life will be wedded chastity, after another virgin purity; in one sort there will be the fruit of good works, in another sort the crown of martyrdom.11 One in one sort, and another in another; yet in respect. to the living for ever, this man will not live more; than that, nor that than this. For alike without end will they live, though each shall live in hisown brightness: and the denarius in the parable is that life eternal. Let not him then who has received after a long time murmur against him who has received after a short time. To the first, it is a payment; to the other, a free gift;yet the same thing is given alike to both. 7.
There is also something like this in this present life, and besides that solution of the parable, by which they who were called at the first hour are understood of Abel and the righteous men of his age, and they at the third, of Abraham and the righteous men of his age, and they at the sixth, of Moses and Aaron and the righteous men of their age, and they at the eleventh, as in the end of the world, of all Christians; besides this solution of the parable, the parable may be seen to have an explanation in respect even of this present life.
For they are as it were called at the first hour, who begin to be Christians fresh from their mother's womb; boys are called as it were at the third, young men at the sixth, they who are verging toward old age, at the ninth hour, and they who are called as if at the eleventh hour, are they who are altogether decrepit; yet all these are to receive the one and the same denarius of eternal life. 8. But, Brethren, hearken ye and understand, lest any put off to come into the vineyard, because he is sure, that, come when he will, he shall receive this denarius. And sure indeed he is that the denarius is promised him; but this is no injunction to put off.
For did they who were hired into the vineyard, when the householder came out to them to hire whom he might find, at the third hour for instance, and did hire them, did they say to him, "Wait, we are not going thither till the sixth hour"? or they whom he found at the sixth hour, did they say, "We are not going till the ninth hour"? or they whom he found at the ninth hour, did they say, "We are not going till the eleventh? For he will give to all alike; why should we fatigue ourselves more than we need?" What He was to give, and what He was to do, was in the secret of His own counsel: do thou come when thou art called.
For an equal reward is promised to all; but as to this appointed hour of working, there is an important question. For if, for instance, they who are called at the sixth hour, at that age of life that is, in which as in the full heat of noon, is felt the glow of manhood's years; if they, called thus in manhood, were to say, "Wait, for we have heard in the Gospel that all are to receive the same reward, we will come at the eleventh hour, when we shall have grown old, and shall still receive the same.
Why should we add to our labour?" it would be answered them thus, "Art not thou willing to labour now, who dost not know whether thou shalt live to old age? Thou art called at the sixth hour; come. The Householder hath it is true promised thee a denarius, if thou come at the eleventh hour, but whether thou shalt live even to the seventh, no one hath promised thee. I say not to the eleventh, but even to the seventh hour. Why then dost thou put off him that calleth thee, certain as thou art of the reward, but uncertain of the day? Take heed then lest peradventure what he is to give thee by promise, thou take from thyself by delay." Now if this may rightly be said of infants as belonging to the first hour, if it may be rightly said of boys as belonging to the third, if it may be rightly said of men in the vigour of life, as in the full-day heat of the sixth hour; how much more rightly may it be said of the decrepit?
Lo, already is it the eleventh hour, and dost thou yet stand still, and art thou yet slow to come? 9. But perhaps the Householder hath not gone out to call thee? If he hath not gone out, what mean our addresses to you? For we are servants of his household, we are sent to hire labourers. Why standest thou still then? Thou hast now ended the number of thy years; hasten after the denarius. For this is the "going out" of the Householder, the making himself known; forasmuch as he that is in the house is hidden, he is not seen by those who are without; but when he "goeth out" of the house, he is seen by those without. So Christ is in secret, as long as He is not known and acknowledged; but when He is acknowledged, He hath gone out to hire labourers.
For now He hath come forth from a hidden place, to be known of men: everywhere Christ is known, Christ is preached; all places whatsoever under the heaven proclaim aloud the glory of Christ. He was in a manner the object of derision and contempt among the Jews, He appeared in low estate and was despised. For He hid His Majesty, and manifested His infirmity. That in Him which was manifested was despised, and that which was hidden was not known. "For had they known it, they would not have crucified the Lord of glory."12 But is He still to be despised now that He sitteth in heaven, if He were despised when He was hanging on the tree? They who crucified Him wagged their head, and standing before His Cross, as though they had attained the fruit of their cruel rage, they said in mockery, "If He be the Son of God, let Him come down from the Cross. He saved others, Himself He cannot save."13
He came not down, because He lay hid. For with far greater ease could He have come down from the Cross, who had power to rise again from the grave. He showed forth an example of patience for our instruction. He delayed His power, and was not acknowledged. For He had not then gone out to hire labourers He had gone out, He had not made Himself known. On the third day He rose again, He showed Himself to His disciples, ascended into heaven, and sent the Holy Ghost on the fiftieth day after the resurrection, the tenth after the ascension. The Holy Ghost who was sent filled all who were in one room, one hundred and twenty men.14
They "were filled with the Holy Ghost, and began to speak with the tongues of all nations;"15 now was the calling manifest, now He went out to hire. For now the power of truth began to be made known to all. For then even one man having received the Holy Ghost, spake by himself with the tongues of all nations. But now in the Church oneness itself, as one man speaks in the tongues of all nations. For what tongue has not the Christian religion reached? to what limits does it not extend? Now is there no one "who hideth himself from the heat thereof;"16 and delay is still ventured by him who stands still at the eleventh hour. 10. It is plain then, my Brethren, it is plain to all, do ye hold it fast, and be sure of it, that whensoever any one turns himself to the faith of our Lord Jesus Christ, from a useless17 or abandoned way of life, all that is past is forgiven him, and as though all his debts were cancelled, a new account is entered into with him.
All is entirely forgiven. Let no one be anxious in the thought that there remains anything which is not forgiven him. But on the other hand, let no one rest in a perverse security. For these two things are the death of souls, despair, and perverse hope. For as a good and right hope saveth, so cloth a perverse hope deceive. First, consider how despair deceiveth. There are men, who when they begin to reflect on the evils they have done, think they cannot be forgiven; and whilst they think they cannot be forgiven, forthwith they give up their souls to ruin, and perish through despair, saying in their thoughts, "Now there is no hope for us; for such great sins as we have committed cannot be remitted or pardoned us; why then should we not satisfy our lusts? Let us at least fill up the pleasure of the time present, seeing we have no reward in that which is to come; Let us do what we list,though it be not lawful; that we may at least have a temporal enjoyment, because we cannot18 attain to the receiving an eternal." In saying such things they perish through despair, either before they believe at all, or when Christians already, they have fallen by evil living into any sins and wickednesses.
The Lord of the vineyard goeth forth to them, and by the Prophet Ezekial knocketh, and calleth to them in their despair, and as they turn their backs to Him that calleth them. "In whatsoever day a man shall turn from his most wicked way, I will forget all his iniquities."19
If they hear and believe this voice, they are recovered from despair, and rise up again from that very deep and bottomless gulf, wherein they had been sunk. 11. But these must fear, lest they fall into another gulf, and they die through a perverse hope, who could not die through despair. For they change their thoughts, which are far different indeed from what they were before, but not less pernicious, and begin again to say in their hearts, "If in whatever day I turn from my most evil way, the merciful God, as He truly promiseth by the Prophet, will forget all my iniquities, why should I turn to-day and not to-morrow?
Let this day pass as yesterday, in excess of guilty pleasure, in the full flow of licentiousness, let it wallow in deadly delights; to-morrow I shall 'turn myself,' and there will be an end to it." One may answer thee, An end of what? Of mine iniquities, thou wilt say. Well, rejoice indeed, that to-morrow there will be an end of thine iniquities. But what if before to-morrow thine own end shall be? So then thou dost well indeed to rejoice that God hath promised thee forgiveness for thine iniquities, if thou art converted; but no one has promised thee to-morrow.
Or if perchance some astrologer hath promised it, it is a far different thing from God's promise. Many have these astrologers deceived, in that they have promised themselves advantages, and have found only losses. Therefore for the sake of these again whose hope is wrong, doth the Householder go forth. As He went forth to those who had despaired wrongly, and were lost in their despair, and called them back to hope; so doth He go forth to these also who would perish through an evil hope; and by another book He saith to them, "Make no tarrying to turn to the Lord."20
As He had said to the others, "In whatsoever day a man shall turn from his most wicked way, I will forget all his iniquities," and took despair away from them, because they had now given up their soul to perdition, despairing of forgiveness by any means; so doth He go forth to these also who have a mind to perish through hope and delay; and speaketh to them, and chideth them, "Make no tarrying to turn to the Lord, and put not off from day to day; for suddenly shall the wrath of the Lord come forth, and in the day of vengeance He will destroy thee."
Therefore put not off, shut not against thyself what now is open. Lo, the Giver of forgiveness openeth the door to thee; why dost thou delay? Thou oughtest to rejoice, were He to open after ever so long a time to thy knocking; thou hast not knocked, yet doth He open, and dost thou remain outside? Put not off then. Scripture saith in a certain place, as touching works of mercy, "Say not, Go, and come again, and to-morrow I will give;21 when thou canst do the kindness at once; for thou knowest not what may happen on the morrow." Here then is a precept of not putting off being merciful to another, and wilt thou by putting off be cruel against thine own self?
Thou oughtest not to put off to give bread, and wilt thou put off to receive forgiveness? If thou dost not put off in showing pity towards another, "pity thine own soul also in pleasing God."22 Give alms to thine own soul also. Nay I donot say, give to it, but thrust not back His Hand that would give to thee. 12. But men continually injure themselves exceedingly in their fear to offend others. For good friends have much influence for good, andevil friends for evil. Therefore it was not the Lord's will to choose first senators, but fishermen, to teach us for our own salvation to disregard the friendship of the powerful.
O signal mercy of the Creator! For He knew that had He chosen the senator, he would say, "My rank has been chosen." If He had first made choice of the rich man, he would say, "My wealth has been chosen." If He had first made choice of an emperor, he would say," My power has been chosen." If the orator he would say, "My eloquence has been chosen." If of the philosopher, he would say, "My wisdom has been chosen." Meanwhile He says, let these proud ones be put off awhile, they swell too much. Now there is much difference between substantial size and swelling; both indeed are large, but both are not alike sound. Let them then, He says, be put off, these proud ones, they must be cured by something solid.
First give Me, He says, this fisherman. "Come, thou poor one, follow Me; thou hast nothing, thou knowest nothing, follow Me. Thou poor and ignorant23 one, follow Me. There is nothing in thee to inspire awe, but there is much in thee to be filled." To so copious a fountain an empty vessel should be brought. So the fisherman left his nets, the fisherman received grace, and became a divine orator. See what the Lord did, of whom the Apostle says, "God hath chosen the weak things of the world to confound the things which are mighty, and base things of the world hath God chosen, yea and things which are not, as if they were, that those things which are may be brought to nought."24
And so now the fishermen's words are read, and the necks of orators are brought down. Let all empty winds then be taken away, let the smoke be taken away which vanishes as it mounts; let them be utterly despised when the question is of this salvation. 13. If any one in a city had some bodily sickness, and there was in that place some very skillful physician who was an enemy to the sick man's powerful friends; if any one, I say, in a city were labouring under some dangerous bodily sickness; and there was in the same city a very skillful physician, an enemy as I said, of the sick man's powerful friends, and they were to say to their friend, "Do not call him in, he knows nothing;" and they were to say this not from any judgment of their mind, but through dislike of him; would he not for his own safety's sake remove from him the groundless assertions25 of his powerful friends, and with whatever offense to them, in order that he might live but a few days longer, call that physician in, whom common report had given out as most skillful to drive away the disease of his body?
Well, the whole race of mankind is sick, not with diseases of the body, but with sin. There lies one great patient from East to West throughout the world. To cure this great patient came the Almighty Physician down. He humbled Himself even to mortal flesh, as it were to the sick man's bed.
Precepts of health He gives, and is despised; they who do observe them are delivered. He is despised, when powerful friends say, "He knows nothing." If He knew nothing, His power would not fill the nations. If He knew nothing, He would not have been, before He was with us. If He knew nothing, He would not have sent the Prophets before Him. Are not those things which were foretold of old, fulfilled now? Does not this Physician prove the power of His art by the accomplishment of His promises? Are not deadly errors overturned throughout the whole world; and by the threshing of the world lusts subdued?
Let no one say, "The world was better aforetime than now; ever since that Physician began to exercise His art, many dreadful things we witness here." Marvel not at this? Before that any were in course of healing, the Physician's residence26 seemed clean of blood; but now rather as seeing what thou dost, shake off all vain delights, and come to the Physician, it is the time of healing, not of pleasure. 14. Let us then think, Brethren, of being cured. If we do not yet know the Physician, yet let us not like frenzied men be violent against Him, or as men in a lethargy turn away from Him.
For many through this violence have perished, and many have perished through sleep. The frenzied are they who are made mad for want of sleep. The lethargic are they who are weighed down by excessive sleep. Men are to be found of both these kinds. Against this Physician it is the will of some to be violent, and forasmuch as He is Himself sitting in heaven, they persecute His faithful ones on earth. Yet even such as these He cureth. Many of them having been converted from enemies have become friends, from persecutors have become preachers. S
uch as these were the Jews, whom, though violent as men in frenzy against Him while He was here, He healed, and prayed for them as He hung upon the Cross. For He said, "Father, forgive them, for they know not what they do."27 Yet many of them when their fury was calmed, their frenzy as it were got under, came to know God, and Christ. When the Holy Ghost was sent after the Ascension, they were converted to Him whom they crucified, and as believers drunk in the Sacrament His Blood, which in their violence they shed. 15. Of this we have examples. Saul persecuted the members of Jesus Christ, who is now sitting in heaven; grievously did he persecute them in his frenzy, in the loss of his reason, in the transport of his madness.
But He with one word, calling to him out of heaven, "Saul, Saul, why persecutest thou Me?"28 struck down the frantic one, raised him up whole, killed the persecutor, quickened the preacher. And so again many lethargic ones are healed. For to such are they like, who are not violent against Christ, nor malicious against Christians, but who in their delay are only dull and heavy with drowsy words, are slow to open their eyes to the light, and are annoyed with those who would arouse them.
"Get away from me," says the heavy, lethargic man," I pray thee, get away from me. Why? "I wish to sleep." But you will die in consequence. He through love of sleep will answer, "I wish to die." And Love from above calls out "I do not wish it." Often does the son exhibit this loving affection to an aged father, though he must needs die in a few days; and is now in extreme old age. If he sees that he is lethargic, and knows from the physician that he is oppressed with a lethargic complaint, who tells him "Arouse your father, do not let him sleep, if you would save his life"!
Then will the son come to the old man, and beat, and squeeze, or pinch, or prick him, or give him any uneasiness, and all through his dutiful affection to him; and will not allow him to die at once, die though he soon must from very age; and if his life is thus saved, the son rejoices that he has now to live some few days more with him who must soon depart to make way for him. With how much greater affection then ought we to be importunate29 with our friends, with whom we may live not a few days in this world, but in God's presence for ever!
Let them then love us, and do what they hear us say, and worship Him, whom we also worship, that they may receive what we also hope for. "Let us turn to the Lord," etc.
Read the source: https://zenit.org/articles/the-eleventh-hour-god-also-loves-the-last-ones/
***
1 Corporalis.
2 Colit nos Deus et colimus Deum). Conf. B. 13,1.
3 Colimus enim eum adorando non arando.
4 Indisciplinatum.
5 (Jn 15,1 Jn 15,5.
6 (Mt 21,33 etc).
7 (Mt 20,1 etc.
8 Aequando non praeposterando.
9 (Mt 25,34).
10 Meritorum.
11 Passionis).
12 (1Co 2,8
13 (Mt 27,40 Mt 27,42.
14 (Ac 1,15
15 (Ac 2,4
16 (Ps 19,6
17 Superflua.
18 Meremur.
19 (Ez 18,21).
20 (Si 5,7
21 (Pr 3,28
22 (Si 30,23 Vulgate.
23 Idiota.
24 (1Co 1,27-28.
25 Fabulas).
26 Statio.
27 (Lc 23,34
28 (Ac 9,4
29 Molesti
Reflection 18 – Blessed John Henry Newman (1801-1890 A.D.)
John Henry Newman, the 19th-century's most important English-speaking Roman Catholic theologian, spent the first half of his life as an Anglican and the second half as a Roman Catholic. He was a priest, popular preacher, writer, and eminent theologian in both Churches.
Born in London, England, he studied at Oxford's Trinity College, was a tutor at Oriel College and for 17 years was vicar of the university church, St. Mary the Virgin. He eventually published eight volumes of Parochial and Plain Sermons as well as two novels. His poem, "Dream of Gerontius," was set to music by Sir Edward Elgar.
After 1833, Newman was a prominent member of the Oxford Movement, which emphasized the Church's debt to the Church Fathers and challenged any tendency to consider truth as completely subjective.
Historical research made Newman suspect that the Roman Catholic Church was in closest continuity with the Church that Jesus established. In 1845, he was received into full communion as a Catholic. Two years later he was ordained a Catholic priest in Rome and joined the Congregation of the Oratory, founded three centuries earlier by St. Philip Neri. Returning to England, Newman founded Oratory houses in Birmingham and London and for seven years served as rector of the Catholic University of Ireland.
Before Newman, Catholic theology tended to ignore history, preferring instead to draw deductions from first principles—much as plane geometry does. After Newman, the lived experience of believers was recognized as a key part of theological reflection.
Newman eventually wrote 40 books and 21,000 letters that survive. Most famous are his book-length Essay on the Development of Christian Doctrine, On Consulting the Faithful in Matters of Doctrine, Apologia Pro Vita Sua (his spiritual autobiography up to 1864) and Essay on the Grammar of Assent. He accepted Vatican I's teaching on papal infallibility while noting its limits, which many people who favored that definition were reluctant to do.
When Newman was named a cardinal in 1879, he took as his motto "Cor ad cor loquitur" (Heart speaks to heart). He was buried in Rednal (near Birmingham) 11 years later. After his grave was exhumed in 2008, a new tomb was prepared at the Oratory church in Birmingham.
Three years after Newman died, a Newman Club for Catholic students began at the University of Pennsylvania in Philadelphia. In time, his name was linked to ministry centers at many public and private colleges and universities in the United States.
Pope Benedict XVI beatified Newman on September 19, 2010, at Crofton Park (near Birmingham). The pope noted Newman's emphasis on the vital place of revealed religion in civilized society but also praised his pastoral zeal for the sick, the poor, the bereaved and those in prison.
Comment:
John Henry Newman has been called the "absent Father of Vatican II" because his writings on conscience, religious liberty, Scripture, the vocation of lay people, the relation of Church and State, and other topics were extremely influential in the shaping of the Council's documents. Although Newman was not always understood or appreciated, he steadfastly preached the Good News by word and example.
Quote:
Newman composed this prayer: "God has created me to do Him some definite service. He has committed some work to me which he has not committed to another.
"I have a mission; I may never know it in this life, but I shall be told it in the next. I am a link in a chain, a bond of connection between persons; He has not created me for naught.
"I shall do good—I shall do his work. I shall be an angel of peace while not intending it if I do but keep his commandments. Therefore, I will trust him."
Related St. Anthony Messenger article(s)
Blessed John Henry Newman: Lover of Truth, by Pat McCloskey, OFM
Ten Great Catholics of the Second Millennium, by Christopher Bellitto (This article was published 11 years before John Henry Newman was beatified.)
Read the source: http://www.americancatholic.org/features/saints/saint.aspx?id=1946
SAINT OF THE DAY
Catholic saints are holy people and human people who lived extraordinary lives. Each saint the Church honors responded to God's invitation to use his or her unique gifts. God calls each one of us to be a saint.
BLESSED


JOHN HENRY NEWMAN


CO
Cardinal Deacon of San Giorgio in Velabro
APPOINTED
12 May 1879
TERM ENDED
11 August 1890
PREDECESSOR
Tommaso Martinelli
SUCCESSOR
Francis Aidan Gasquet
OTHER POSTS
Fellow of Oriel College,Oxford; Provost of theBirmingham Oratory
ORDERS
ORDINATION
CREATED CARDINAL
12 May 1879
by Pope Leo XIII
RANK
Cardinal deacon
PERSONAL DETAILS
BORN
21 February 1801
London, England,
United Kingdom
DIED
11 August 1890 (aged 89)
Edgbaston, Birmingham, England, United Kingdom
BURIED
Oratory House,
Rednal, West Midlands, England, United Kingdom
NATIONALITY
British
DENOMINATION
Church of England (1801–1845); Roman Catholic(1845–1890)
PARENTS
John Newman and Jemina Fourdrinier
ALMA MATER
Trinity College, Oxford
MOTTO

Cor ad Cor Loquitur
(Heart speaks unto Heart)

COAT OF ARMS
SAINTHOOD
FEAST DAY

9 October (Roman Catholic Church),[1]
11 August (Church of England)

VENERATED IN
BEATIFIED
19 September 2010
Cofton Park, Birmingham, England
by Pope Benedict XVI
ATTRIBUTES
Cardinal's attire
PATRONAGE
Personal Ordinariate of Our Lady of Walsingham
SHRINES
Birmingham Oratory,
Edgbaston, England
John Henry Newman CO (21 February 1801 – 11 August 1890[5][6]) was a Catholic cardinal and theologian who was an important figure in the religious history of England in the 19th century. He was known nationally by the mid-1830s.[7]
Originally an evangelical Oxford University academic and priest in the Church of England, Newman then became drawn to the high-church tradition of Anglicanism. He became known as a leader of, and an able polemicist for, the Oxford Movement, an influential and controversial grouping of Anglicans who wished to return to the Church of England manyCatholic beliefs and liturgical rituals from before the English Reformation. In this the movement had some success. However, in 1845 Newman, joined by some but not all of his followers, left the Church of England and his teaching post at Oxford University and was received into the Catholic Church. He was quickly ordained as a priest and continued as an influential religious leader, based in Birmingham. In 1879, he was created a cardinal by Pope Leo XIII in recognition of his services to the cause of the Catholic Church in England. He was instrumental in the founding of the Catholic University of Ireland,[8] which evolved into University College Dublin, today the largest university in Ireland.
Newman's beatification was officially proclaimed by Pope Benedict XVI on 19 September 2010 during his visit to the United Kingdom.[1]His canonisation is dependent on the documentation of additional miracles attributed to hisintercession.
Newman was also a literary figure of note: his major writings including the Tracts for the Times (1833–1841), his autobiography Apologia Pro Vita Sua (1865–66), the Grammar of Assent (1870), and the poem The Dream of Gerontius(1865),[6] which was set to music in 1900 by Edward Elgar. He wrote the popular hymns "Lead, Kindly Light" and "Praise to the Holiest in the Height" (taken from Gerontius).
Early life and education
[
edit
]
Newman was born in the City of London,[9] the eldest of a family of three sons and three daughters. His father, John Newman, was a banker with Ramsbottom, Newman and Company in Lombard Street. His mother, Jemima (néeFourdrinier), was descended from a notable family of Huguenot refugees in England, founded by the engraver, printer and stationer, Paul Fourdrinier. Francis William Newman was a younger brother. His eldest sister, Harriet Elizabeth, marriedThomas Mozley, also prominent in the Oxford Movement.[10]The family lived in Southampton Street (now Southampton Place) in Bloomsbury and bought a country retreat in Ham, near Richmond, in the early 1800s.[11]
At school in Ealing
[
edit
]
At the age of seven Newman was sent to Great Ealing School conducted by George Nicholas. There George Huxley, father of Thomas Henry Huxley, taught mathematics,[12] and the classics teacher was Walter Mayers.[13] Newman took no part in the casual school games.[14] He was a great reader of the novels of Walter Scott, then in course of publication, and of Robert Southey. Aged 14, he read sceptical works by Thomas Paine, David Hume and perhaps Voltaire.[15]
Evangelical
[
edit
]
At the age of 15, during his last year at school, Newman was converted, an incident of which he wrote in his Apologia that it was "more certain than that I have hands or feet".[16] Almost at the same time (March 1816) the bank Ramsbottom, Newman and Co. crashed, though it paid its creditors and his father left to manage a brewery.[17] Mayers, who had himself undergone a conversion in 1814, lent Newman books from the English Calvinist tradition.[13] It was in the autumn of 1816 that Newman "fell under the influence of a definite creed", and received into his intellect "impressions of dogma, which, through God's mercy, have never been effaced or obscured".[18] He became an evangelical Calvinist and held the typical belief that the Pope was the antichrist under the influence of the writings of Thomas Newton,[19] as well as his reading of Joseph Milner's History of the Church of Christ.[10] Mayers is described as a moderate, Clapham SectCalvinist,[20] and Newman read William Law as well as William Beveridge in devotional literature.[21] He also read The Force of Truth by Thomas Scott.[22]
Although to the end of his life Newman looked back on his conversion to evangelical Christianity in 1816 as the saving of his soul, he gradually shifted away from his early Calvinism. As Eamon Duffyputs it, "He came to see Evangelicalism, with its emphasis on religious feeling and on the Reformation doctrine of justification by faith alone, as a Trojan horse for an undogmatic religious individualism that ignored the Church's role in the transmission of revealed truth, and that must lead inexorably to subjectivism and skepticism."[23]
At university
[
edit
]
Newman's name was entered at Lincoln's Inn. He was, however, sent shortly to Trinity College, Oxford, where he studied widely. Anxiety to do well in the final schools produced the opposite result; he broke down in the examination, underThomas Vowler Short,[24] and so graduated as a BA with third-class honours in 1821.
Desiring to remain in Oxford, Newman then took private pupils and read for a fellowship at Oriel, then "the acknowledged centre of Oxford intellectualism." He was elected at Oriel on 12 April 1822. Edward Bouverie Pusey was elected a fellow of the same college in 1823.
Anglican priest
[
edit
]
On 13 June 1824, Newman was made an Anglican deacon in Christ Church Cathedral, Oxford. Ten days later he preached his first sermon in Holy Trinity at Over Worton, near Banbury, Oxfordshire when on a visit to his former teacher, the Reverend Walter Mayers, who had been curate there since 1823.[25] On Trinity Sunday, 29 May 1825, he was ordained a priest in Christ Church Cathedral by the Bishop of Oxford, Edward Legge.[26] He became, at Pusey's suggestion, curate of St Clement's Church, Oxford. Here, for two years, he was engaged in parochial work, and wrote articles on Apollonius of Tyana, Cicero and Miracles for the Encyclopædia Metropolitana.
Richard Whately and Edward Copleston, Provost of Oriel, were leaders in the group of Oriel Noetics, a group of independently thinking dons with a strong belief in free debate.[27] In 1825, at Whately's request, Newman became vice-principal of St Alban Hall, but he only held this post for one year. He attributed much of his "mental improvement" and partial conquest of his shyness at this time to Whately.
In 1826 Newman returned as tutor of Oriel, and the same year Richard Hurrell Froude, described by Newman as "one of the acutest, cleverest and deepest men" he ever met, was elected fellow there. The two formed a high ideal of the tutorial office as clerical and pastoral rather than secular, which led to tensions in the college. Newman assisted Whately in his popular workElements of Logic(1826, initially for the Encyclopædia Metropolitana), and from him gained a definite idea of the Christian Church as institution: "… a Divine appointment, and as a substantive body, independent of the State, and endowed with rights, prerogatives and powers of its own".[10]
Newman broke with Whately in 1827 on the occasion of the re-election of Robert Peel as Member of Parliament for the university: Newman opposed Peel on personal grounds. In 1827 Newman was a preacher at Whitehall.
Oxford Movement
[
edit
]
In 1828 Newman supported and secured the election of Edward Hawkins as Provost of Oriel over John Keble. This choice, he later commented, produced the Oxford Movement with all its consequences. In the same year Newman was appointed vicar of St Mary's University Church, to which the benefice of Littlemore (to the south of the city of Oxford) was attached,[29] and Pusey was made Regius Professor of Hebrew.
At this date, though Newman was still nominally associated with the Evangelicals, his views were gradually assuming a higher ecclesiastical tone. George Herring considers that the death of his sister Mary in January had a major impact on Newman. In the middle part of the year he worked to read the Church Fathers thoroughly.[30]
While local secretary of the Church Missionary Society, Newman circulated an anonymous letter suggesting a method by which Anglican clergy might practically oust Nonconformists from all control of the society. This resulted in his being dismissed from the post on 8 March 1830; and three months later Newman withdrew from the Bible Society, completing his move away from the Low Churchgroup. In 1831–1832 Newman became the "Select Preacher" before the University. In 1832 his difference with Hawkins as to the "substantially religious nature" of a college tutorship became acute and prompted his resignation.[31]
Mediterranean travels
[
edit
]
In December 1832, Newman went with Hurrell Froude, on account of the latter's health, for a tour in Southern Europe. On board the mail steamship Hermes they visitedGibraltar, Malta, the Ionian Islands and, subsequently, Sicily, Naples and Rome, where Newman made the acquaintance of Nicholas Wiseman. In a letter home he described Rome as "the most wonderful place on Earth", but the Roman Catholic Church as "polytheistic, degrading and idolatrous".
During the course of this tour, Newman wrote most of the short poems which a year later were printed in the Lyra Apostolica. From Rome, instead of accompanying the Froudes home in April, Newman returned to Sicily alone. He fell dangerously ill with gastric or typhoid fever at Leonforte, but recovered, with the conviction that God still had work for him to do in England. Newman saw this as his third providential illness. In June 1833 he left Palermo for Marseille in an orange boat, which was becalmed in the Strait of Bonifacio. Here, Newman wrote the verses "Lead, Kindly Light" which later became popular as a hymn.
Tracts for the Times

[

edit

]
Newman was at home again in Oxford on 9 July 1833 and, on 14 July, Keble preached at St Mary's an assize sermon on "National Apostasy", which Newman afterwards regarded as the inauguration of the Oxford Movement. In the words of Richard William Church, it was "Keble who inspired, Froude who gave the impetus and Newman who took up the work"; but the first organisation of it was due to Hugh James Rose, editor of the British Magazine, who has been styled "the Cambridge originator of the Oxford Movement". Rose met Oxford Movement figures on a visit to Oxford looking for magazine contributors, and it was in his rectory house at Hadleigh, Suffolk, that a meeting of High Church clergy was held over 25–26 July (Newman was not present, but Hurrell Froude, Arthur Philip Perceval and William Palmer had gone to visit Rose),[32] at which it was resolved to fight for "the apostolical succession and the integrity of the Prayer Book."
A few weeks later Newman started, apparently on his own initiative, the Tracts for the Times, from which the movement was subsequently named "Tractarian". Its aim was to secure for the Church of England a definite basis of doctrine and discipline. At the time the state's financial stance towards the Church of Ireland had raised the spectres of disestablishment, or an exit of High Churchmen. The teaching of the tracts was supplemented by Newman's Sunday afternoon sermons at St Mary's, the influence of which, especially over the junior members of the university, was increasingly marked during a period of eight years. In 1835 Pusey joined the movement, which, so far as concerned ritual observances, was later called "Puseyite".
In 1836 the Tractarians appeared as an activist group, in united opposition to the appointment of Renn Dickson Hampden asRegius Professor of Divinity. Hampden's 1832 Bampton Lectures, in the preparation of which Joseph Blanco White had assisted him, were suspected of heresy; and this suspicion was accentuated by a pamphlet put forth by Newman, Elucidations of Dr Hampden's Theological Statements.
At this date Newman became editor of the British Critic. He also gave courses of lectures in a side chapel of St Mary's in defence of the via media ("middle way") of Anglicanism between Roman Catholicism and popular Protestantism.
Doubts and opposition
[
edit
]
Newman's influence in Oxford was supreme about the year 1839. Just then, however, his study of monophysitism caused him to doubt whether Anglican theology was consistent with the principles of ecclesiastical authority which he had come to accept. He read Nicholas Wiseman's article in the Dublin Review on "The Anglican Claim", which quoted Augustine of Hippo against the Donatists, "securus judicat orbis terrarum" ("the verdict of the world is conclusive"). Newman later wrote of his reaction:
For a mere sentence, the words of St Augustine, struck me with a power which I never had felt from any words before… they were like the 'Tolle, lege, — Tolle, lege,' of the child, which converted St Augustine himself. 'Securus judicat orbis terrarum!' By those great words of the ancient Father, interpreting and summing up the long and varied course of ecclesiastical history, the theology of the Via Media was absolutely pulverised. (Apologia, part 5)
After a furore in which the eccentric John Brande Morris preached for him in St Mary's in September 1839, Newman began to think of moving away from Oxford. One plan that surfaced was to set up a religious community in Littlemore, outside the city of Oxford.[33]Since accepting his post at St. Mary's, Newman had a chapel (dedicated to Sts. Nicholas and Mary) and school built in the parish's neglected area. Newman's mother had laid the foundation stone in 1835, based on a half-acre plot and £100 given by Oriel College.[34]Newman planned to appoint Charles Pourtales Golightly, an Oriel man, as curate at Littlemore in 1836. However, Golightly had taken offence at one of Newman's sermons, and joined a group of aggressive anti-Catholics.[35] Thus, Isaac Williams became Littlemore's curate instead, succeeded byJohn Rouse Bloxam from 1837 to 1840, during which the school opened.[36][37] William John Copeland acted as curate from 1840.[38]
Newman continued as a High Anglican controversialist until 1841, when he published Tract 90, which proved the last of the series. This detailed examination of theThirty-Nine Articles suggested that their framers directed their negations not against Catholicism's authorised creed, but only against popular errors and exaggerations. Though this was not altogether new, Archibald Campbell Tait, with three other senior tutors, denounced it as "suggesting and opening a way by which men might violate their solemn engagements to the university." Other heads of houses and others in authority joined in the alarm. At the request of Richard Bagot, the Bishop of Oxford, the publication of the Tracts came to an end.
Retreat to Littlemore
[
edit
]
Newman also resigned the editorship of the British Critic and was thenceforth, as he later described it, "on his deathbed as regards membership with the Anglican Church". He now considered the position of Anglicans to be similar to that of the semi-Arians in the Ariancontroversy. The joint Anglican-Lutheran bishopric set up inJerusalem was to him further evidence that the Church of England was not apostolic.[39]
In 1842 Newman withdrew to Littlemore with a small band of followers, and lived in semi-monastic conditions. The first to join him there was John Dobree Dalgairns.[40] Others were William Lockharton the advice of Henry Manning,[41] Ambrose St Johnin 1843,[42]Frederick Oakeley and Albany James Christie in 1845.[43][44] The group adapted buildings in what is now College Lane, Littlemore, opposite the inn, including stables and a granary for stage coaches. Newman called it "the house of the Blessed Virgin Mary at Littlemore" (now Newman College).[45] This "Anglican monastery" attracted publicity, and much curiosity in Oxford, which Newman tried to downplay, but some nicknamed it Newmanooth (from Maynooth College).[46] Some Newmandisciples wrote about English saints, while Newman himself worked to complete an Essay on the development of doctrine.
In February 1843, Newman published, as an advertisement in the Oxford Conservative Journal, an anonymous but otherwise formal retractation of all the hard things he had said against Roman Catholicism. Lockhart became the first in the group to convert formally to Catholicism. Newman preached his last Anglican sermon at Littlemore, the valedictory "The parting of friends" on 25 September, and resigned the living of St Mary's, although he did not leave Littlemore for two more years, until his own formal reception into the Catholic Church.[37]
Conversion to Roman Catholicism
[
edit
]
An interval of two years then elapsed before Newman was received into the Roman Catholic Church on 9 October 1845 by Dominic Barberi, an Italian Passionist, at the college in Littlemore. The personal consequences for Newman of his conversion were great: he suffered broken relationships with family and friends, attitudes to him within his Oxford circle becoming polarised.[47] The effect on the wider Tractarian movement is still debated, since Newman's leading role is regarded by some scholars as overstated, as is Oxford's domination of the movement as a whole. Tractarian writings had a wide and continuing circulation after 1845, well beyond the range of personal contacts with the main Oxford figures, and Tractarian clergy continued to be recruited into the Church of England in numbers.[48]
Oratorian
[
edit
]
In February 1846, Newman left Oxford for Oscott, where Nicholas Wiseman, then vicar-apostolic of the Midland district, resided; and in October he went to Rome, where he was ordained priest by Cardinal Giacomo Filippo Fransoni and awarded the degree of Doctor of Divinity by Pope Pius IX. At the close of 1847, Newman returned to England as an Oratorian and resided first at Maryvale (near Old Oscott); then at St Wilfrid's College, Cheadle; and then at St Anne's, Alcester Street, Birmingham. Finally he settled at Edgbaston, where spacious premises were built for the community, and where (except for four years in Ireland) he lived a secluded life for nearly forty years.
Before the house at Edgbaston was occupied, Newman established the London Oratory, with Father Frederick William Faberas its superior.
Lectures on the position of Catholics in England
[
edit
]
Anti-Catholicism had been central to British culture since the sixteenth-century Protestant Reformation. According to D.G. Paz, anti-Catholicism was "an integral part of what it meant to be a Victorian".[49] Popular Protestant feeling ran high at this time, partly in consequence of the Papal Bull Universalis Ecclesiae which re-established the Catholic diocesan hierarchy in England by Pope Pius IX on 29 September 1850. New Episcopal sees were created and Cardinal Nicholas Wiseman was to be the first Archbishop of Westminster.
On 7 October, Wiseman announced the Pope's restoration of the Catholic hierarchy in England in a pastoral letter From out of the Flaminian Gate:
Catholic England has been restored to its orbit in the ecclesiastical firmament, from which its light had long vanished, and begins anew its course of regularly adjusted action round the centre of unity, the source of jurisdiction, of light and vigour.
Led by The Times and Punch, the British press saw this as being an attempt by the Papacy to claim jurisdiction over England. This was dubbed the "Papal Aggression". The Prime Minister, Lord John Russell, wrote a public letter to the Bishop of Durham and denounced this "attempt to impose a foreign yoke upon our minds and consciences".[50] Russell's stirring up of anti-Catholicism led to a national outcry. This "No Popery" uproar led to violence with Catholic priests being pelted in the streets and Catholic churches being attacked.
Newman was keen for lay people to be at the forefront of any public apologetics:
[Catholics should] make the excuse of this persecution for getting up a great organization, going round the towns giving lectures, or making speeches.[51]
He supported John Capes in the committee he was organising for public lectures in February 1851. Due to ill-health, Capes had to stop them halfway through.
Newman took the initiative and booked the Birmingham Corn Exchange for a series of public lectures. He decided to make their tone popular and provide cheap off-prints to those who attended. These lectures were his Lectures on the Present Position of Catholics in England and they were delivered weekly, beginning on 30 June and finishing on 1 September 1851.
In total there were nine lectures:
Protestant view of the Catholic Church
Tradition the sustaining power of the Protestant view
Fable the basis of the Protestant view
True testimony insufficient for the Protestant view
Logical inconsistency of the Protestant view
Prejudice the life of the Protestant view
Assumed principles of the intellectual ground of the Protestant view
Ignorance concerning Catholics the protection of the Protestant view
Duties of Catholics towards the Protestant view
which form the nine chapters of the published book. Following the first edition, a number of paragraphs were removed following the Achilli trial as "they were decided by a jury to constitute a libel, June 24, 1852."[52]
Andrew Nash describes the Lectures as: "an analysis of this [anti-Catholic] ideology, satirising it, demonstrating the false traditions on which it was based and advising Catholics how they should respond to it. They were the first of their kind in English literature."[53]
John Wolffe assesses the Lectures as:
"an interesting treatment of the problem of anti-Catholicism from an observer whose partisan commitment did not cause him to slide into mere polemic and who had the advantage of viewing the religious battlefield from both sides of the tortured no man's land of Littlemore."[54]
The response to the Lectures was split between Catholics and Protestants. Catholics greeted them with enthusiasm. A review in The Rambler, a Catholic periodical, saw them as "furnishing a key to the whole mystery of anti-Catholic hostility and as shewing the special point of attack upon which our controversial energies should be concentrated."[55] The Protestant response was, predictably, less positive. Archdeacon Julius Hare said that Newman "is determined to say whatever he chooses, in despite of facts and reason".[56]
Wilfred Ward, Newman's first biographer, describes the Lectures as follows:
"We have the very curious spectacle of a grave religious apologist giving rein for the first time at the age of fifty to a sense of rollicking fun and gifts of humorous writing, which if expended on other subjects would naturally have adorned the pages of Thackeray's Punch."[57]
Ian Ker has raised the profile of Newman's satire.[58] Ker notes that Newman's imagery has a "savage, Swiftian flavour" and can be "grotesque in the Dickens manner".[59]
Newman himself described the lectures as his "best written book."[60]
Achilli trial
[
edit
]
One of the features of English anti-Catholicism was the holding of public meetings at which ex-Catholics, including priests, denounced their former beliefs and gave detailed accounts of the horrors of Catholic life. Giacinto Achilli (1803–1860), an ex-Dominican friar, was one such speaker.
In 1833 Achilli, author of Dealings with the inquisition: or, Papal Rome, her priests, and her Jesuits… (1851), had been made Master of Sacred Theology at the College of St. Thomas, the future Pontifical University of Saint Thomas Aquinas,Angelicum.[61]
Nash describes Achilli's journey to England thus:
[Achilli] had been imprisoned (in a monastery) by the Inquisition for heresy, he claimed, but actually for a series of sexual offences against under-age young women. He had been "rescued" from the Inquisition by a group of English ultra-Protestants as a hero six months before the Papal Aggression crisis broke. He was received by the Foreign Secretary, Lord Palmerston, greeted a public meeting at Exeter Hall with a specially written hymn, "Hail Roman prisoner, Hail" and given a chapel in London. His Dealings with the Inquisition was a best seller. In his public lectures, sponsored by the Evangelical Alliance, he professed to the errors of Catholicism and to be a sincere Protestant, and his exciting account of the cruelties of the Inquisition made him a credible and popular anti-Catholic speaker.[62]
In July 1850, Wiseman wrote a detailed exposé of him in The Dublin Review which listed all of his offences. Newman therefore assumed, after seeking legal advice, that he would be able to repeat the facts in his fifth lecture in his Lectures on the Present Position of Catholics in England.
In these lectures, Newman denounced various anti-Catholic utterances. These included those of the Maria Monk, the allegation of cells under his own Oratory on Hagley Road, Birmingham and those of Giacinto Achilli. Newman emphasises the importance of responding to Achilli:
For how, Brothers of the Oratory, can we possibly believe a man like this [Achilli], in what he says about persons and facts, and conversations, and events, when he is of the stamp of Maria Monk, of Jeffreys, and of Teodore, and of others who have had their hour, and then been dropped by the indignation or the shame of mankind.[63]
The section of the lecture that was decided by jury to constitute a libel was:
"I have been a Catholic and an infidel; I have been a Roman priest and a hypocrite; I have been a profligate under a cowl. I am that Father Achilli, who as early as 1826, was deprived of my faculty to lecture, for an offence which my superiors did their best to conceal; and who in 1827 had already earned the reputation of a scandalous friar. I am that Achilli, who in the diocese of Viterbo in February, 1831, robbed of her honour a young women of eighteen; who in September 1833, was found guilty of a second such crime, in the case of a person of twenty-eight; and who perpetrated a third in July, 1834, in the case of another aged twenty-four. I am he, who afterwards was found guilty of sins, similar or worse, in other towns of the neighbourhood. I am that son of St. Dominic who is known to have repeated the offence at Capua, in 1834 or 1835; and at Naples again, in 1840, in the case of a child of fi[f]teen. I am he who chose the sacristy of the church for one of these crimes, and Good Friday for another. Look on me, ye mothers of England, a confessor against Popery, for ye 'ne'er may look upon my like again.' I am that veritable priest, who, after all this, began to speak against, not only the Catholic faith, but the moral law, and perverted others by my teaching. I am the Cavaliere Achilli, who then went to Corfu, made the wife of a tailor faithless to her husband, and lived publicly and travelled about with the wife of a chorus-singer. I am that Professor of the Protestant College at Malta, who with two others was dismissed from my post for offences which the authorities cannot get themselves to describe. And now attend to me, such as I am, and you shall see what you shall see about the barbarity and profligacy of the Inquisitors of Rome."
You speak truly, O Achilli, and we cannot answer you a word. You are a Priest; you have been a Friar; you are, it is undeniable, the scandal of Catholicism, and the palmary argument of Protestants, by your extraordinary depravity. You have been, it is true, a profligate, an unbeliever, and a hypocrite. Not many years passed of your conventional life, and you were never in the choir, always in private houses, so that the laity observed you. You were deprived of your professorship, we own it; you were prohibited from preaching and hearing confessions; you were obliged to give hush-money to the father of one of your victims, as we learned from an official document of the Neapolitan Police to be 'known for habitual incontinency;' your name came before the civil tribunal at Corfu for your crime of adultery. You have put the crown on your offences, by as long as you could, denying them all; you have professed to seek after truth, when you were ravening after sin."[64]
The libel charge was officially laid against Newman in November. Under English law, Newman needed to prove every single charge he had made against Achilli. Newman requested the documents that Wiseman had used for his article in the Dublin Review but he had mislaid them. He eventually found them but it was too late to prevent the trial.
Newman and his defence committee needed to locate the victims and return them to England. A number of the victims were found and Maria Giberne, a friend of Newman, went to Italy to return with them to England. Achilli, on hearing that witnesses were being brought, arranged for the trial to be delayed. This put Newman under great strain as he had been invited to be the founding Rector of the proposed Catholic University in Dublin and was composing and delivering the lectures that would become The Idea of a University.
On 21 June 1852, the libel trial started and lasted three days.[65] Despite the evidence of the victims and witnesses, Achilli denied that any of it had happened; the jury believed him and found Newman guilty of libel. The injustice of the verdict was widely recognised:
a great blow has been given to the administration of justice in this country, and Roman Catholics will have henceforth only too good reason for asserting that there is no justice for them in matters tending to rouse the Protestant feelings of judges and juries.[66]
A second trial was not granted and sentencing was postponed. When sentencing occurred, Newman did not get the prison sentence expected but got a fine of £100 and a long lecture from Judge Coleridge about his moral deterioration since he had become a Catholic. Coleridge later wrote to Keble:
It is a very painful matter for us who must hail this libel as false, believing it is in great part true – or at least that it may be.[67]
The fine was paid on the spot and while his expenses as defendant amounted to about £14,000, they were paid out a fund organised by this defence committee to which Catholics at home and abroad had contributed; there was £2,000 left over which was spent on the purchase of a small property in Rednal, on the Lickey Hills, with a chapel and cemetery, where Newman was eventually buried.
Achilli, despite his victory, was discredited. Newman removed the libellous section of the fifth lecture and replaced them by the inscription:
De illis quae sequebantur / posterorum judicium sit – About those things which had followed / let posterity be the judge.[68]
Educator
[
edit
]
In 1854, at the request of the Irish Catholic bishops, Newman went to Dublin as rector of the newly established Catholic University of Ireland, now University College, Dublin. It was during this time that he founded the Literary and Historical Society. After four years, he retired. He published a volume of lectures entitled The Idea of a University, which explained his philosophy of education.
Newman believed in a middle way between free thinking and moral authority – one that would respect the rights of knowledge as well as the rights of revelation.[6] His purpose was to build a Catholic university, in a world where the major Catholic universities on the European continent had recently been secularised, and most universities in the English-speaking world were Protestant. For a university to claim legitimacy in the larger world, it would have to support research and publication free from church censorship; however, for a university to be a safe place for the education of Catholic youth, it would have to be a place in which the teachings of the Catholic church were respected and promoted.[69]
The University […] has this object and this mission; it contemplates neither moral impression nor mechanical production; it professes to exercise the mind neither in art nor in duty; its function is intellectual culture; here it may leave its scholars, and it has done its work when it has done as much as this. It educates the intellect to reason well in all matters, to reach out towards truth, and to grasp it.[70]
This philosophy encountered opposition within the Catholic church, at least in Ireland, as evidenced by the opinion of bishopPaul Cullen. In 1854 Cullen wrote a letter to the Vatican's office Propaganda fide(now called the Congregation for the Evangelization of Peoples), criticising Newman's liberal exercise of authority within the new university:
The discipline introduced is unsuitable, certainly to this country. The young men are allowed to go out at all hours, to smoke, etc., and there has not been any fixed time for study. All this makes it clear that Father Newman does not give enough attention to details.[71]
The University as envisaged by Newman encountered too much opposition to prosper. However, his book did have a wide influence.[72]
In 1858, Newman projected a branch house of the Oratory at Oxford; but this project was opposed by Father (later Cardinal) Henry Edward Manning, another influential convert from Anglicanism, and others. It was thought that the creation of a Catholic body within the heart of Oxford was likely to induce Catholics to send their sons to that university, rather than to newly formed Catholic universities. The scheme was abandoned. When Catholics did begin to attend Oxford from the 1860s onwards, a Catholic club was formed and, in 1888, it was renamed the Oxford University Newman Society in recognition of Newman's efforts on behalf of Catholicism in that university city. The Oxford Oratory was eventually founded over 100 years later in 1993.[73]
In 1859, Newman established, in connection with the Birmingham Oratory, a school for the education of the sons of gentlemen along lines similar to those of English public schools. The Oratory Schoolflourished as a boy's boarding school, dubbed 'The Catholic Eton'.
Relationships with other converts
[
edit
]
Newman had a special concern in the publisher Burns & Oates; the owner, James Burns, had published some of the Tractarians, and Burns had himself converted to Roman Catholicism in 1847. Newman published several books with the company, effectively saving it. There is even a story that Newman's novel Loss and Gain was written specifically to assist Burns.
In 1863, in a response to Thomas William Allies, while agreeing that slavery was bad, Newman would not publicly condemn it as "intrinsically evil" on the grounds that it had been tolerated by St Paul – thus asserting that slavery is "a condition of life ordained by God in the same sense that other conditions of life are".[74]
Newman and Henry Edward Manning both became significant figures in the late 19th-century Roman Catholic Church in England: both were Anglican converts and both were elevated to the dignity of cardinal. In spite of these similarities, in fact there was a lack of sympathy between the two men, who were different in character and experience, and they clashed on a number of issues, in particular the foundation of an Oratory in Oxford. On theological issues, Newman is seen as the more liberal because of his reservations about the declaration of papal infallibility (Manning favoured the formal declaration of the doctrine).
George W. E. Russell recorded that:
When Newman died there appeared in a monthly magazine a series of very unflattering sketches by one who had lived under his roof. I ventured to ask Cardinal Manning if he had seen these sketches. He replied that he had and thought them very shocking; the writer must have a very unenviable mind, &c., and then, having thus sacrificed to propriety, after a moment's pause he added: "But if you ask me if they are like poor Newman, I am bound to say – a photograph."[75]
Apologia

[

edit

]
In 1862 Newman began to prepare autobiographical and other memoranda to vindicate his career. The occasion came when, in January 1864, Charles Kingsley, reviewing James Anthony Froude's History of England in Macmillan's Magazine, incidentally asserted that "Father Newman informs us that truth for its own sake need not be, and on the whole ought not to be, a virtue of the Roman clergy." Edward Lowth Badeley, who had been a close legal adviser to Newman since the Achilli trial, encouraged him to make a robust rebuttal.[76]After some preliminary sparring between the two, in which Kingsley refused to admit any fault, Newman published a pamphlet, Mr Kingsley and Dr Newman: a Correspondence on the Question whether Dr Newman teaches that Truth is no Virtue, (published in 1864 and not reprinted until 1913). The pamphlet has been described as "unsurpassed in the English language for the vigour of its satire".[77] However, the anger displayed was later, in a letter to Sir William Cope, admitted to have been largely feigned. After the debate went public, Kingsley attempted to defend his assertion in a lengthy pamphlet entitled "What then does Dr Newman mean?", described by a historian as "one of the most momentous rhetorical and polemical failures of the Victorian age".[78]
In answer to Kingsley, again encouraged by Badeley,[76] Newman published in bi-monthly parts his Apologia Pro Vita Sua, a religious autobiography of abiding interest. Its tone changed the popular estimate of its author, by explaining the convictions which had led him into the Catholic Church. Kingsley's general accusation against the Catholic clergy is dealt with later in the work;[79] his specific accusations are addressed in an appendix. Newman maintains that English Catholic priests are at least as truthful as English Catholic laymen. Newman published a revision of the series of pamphlets in book form in 1865; in 1913 a combined critical edition, edited by Wilfrid Ward, was published.
Later years
[
edit
]
In 1870, Newman published his Grammar of Assent, a closely reasoned work in which the case for religious belief is maintained by arguments somewhat different from those commonly used by Roman Catholic theologians of the time. In 1877, in the republication of his Anglican works, he added to the two volumes containing his defence of the via media, a long preface in which he criticised and replied to anti-Catholic arguments of his own which were contained in the original works.
At the time of the First Vatican Council (1869–1870), Newman was uneasy about the formal definition of the doctrine of papal infallibility, believing that the time was 'inopportune'.[80] In a private letter to his bishop (William Bernard Ullathorne), surreptitiously published, he denounced the "insolent and aggressive faction" that had pushed the matter forward. Newman gave no sign of disapproval when the doctrine was finally defined, but was an advocate of the "principle of minimising", that included very few papal declarations within the scope of infallibility.[81] Subsequently, in a letter nominally addressed to theDuke of Norfolk when Gladstone accused the Roman Church of having "equally repudiated modern thought and ancient history", Newman affirmed that he had always believed in the doctrine, and had only feared the deterrent effect of its definition on conversions on account of acknowledged historical difficulties. In this letter, and especially in the postscript to the second edition, Newman answered the charge that he was not at ease within the Catholic Church.
Cardinalate
[
edit
]
In 1878, Newman's old college elected him an honorary fellow, and he revisited Oxford, after an interval of thirty-two years, on the same day Pope Pius IX died. Pius had mistrusted Newman, but his successor, Pope Leo XIII, was encouraged by the Duke of Norfolkand other English Catholic laymen to make Newman a cardinal, despite the fact that he was neither a bishop nor resident in Rome. Cardinal Manning seems not to have been interested in having Newman become a cardinal, and remained silent when the Pope asked him about it. Bishop Ullathorne, as Newman's immediate superior, sent word to Pope Leo that he would welcome the honour. The offer was made by Rome in February 1879. Newman accepted the gesture as a vindication of his work, but made two requests: that he not be consecrated a bishop on receiving the cardinalate, as was usual at that time; and that he might remain in Birmingham.
Father John Henry Newman was elevated to the rank of cardinal in the Consistory of 12 May 1879 by Pope Leo XIII, who assigned him the Deaconry of San Giorgio al Velabro. Newman while in Rome insisted on the lifelong consistency of his opposition to "liberalism in religion."
After an illness, Newman returned to England and lived at the Oratory until his death, making occasional visits to London and chiefly to his old friend, R. W. Church, now Dean of St Paul's. As a cardinal, Newman published nothing beyond a preface to a work by Arthur Wollaston Hutton on the Anglican ministry (1879) and an article "On the Inspiration of Scripture" in The Nineteenth Century (February 1884).
From the latter half of 1886, Newman's health began to fail, and he celebrated Mass for the last time on Christmas Day in 1889. On 11 August 1890[6] he died of pneumonia at the Birmingham Oratory. Eight days later his body was buried in the cemetery at Rednal Hill, Birmingham, at the country house of the Oratory. At the time of his death he had been Protodeacon of the Holy Roman Church.
In accordance with his express wishes, Newman was buried in the grave of his lifelong friend Ambrose St. John.[6]The pall over the coffin bore the motto that Newman adopted for use as a cardinal, Cor ad cor loquitur ("Heart speaks to heart"),[82] which William Barry, writing in the Catholic Encyclopedia (1913), traces to Francis de Salesand sees as revealing the secret of Newman's "eloquence, unaffected, graceful, tender, and penetrating".[6]Ambrose St. John had become a Roman Catholic at around the same time as Newman, and the two men have a joint memorial stone inscribed with the motto Newman had chosen, Ex umbris et imaginibus in veritatem ("Out of shadows and phantasms into the truth"),[83] which Barry traces to Plato's allegory of the cave.[6]
On 27 February 1891, Newman's estate was probated at £4,206.
Remains
[
edit
]
Newman's grave was opened on 2 October 2008, with the intention of moving any remains to a tomb insideBirmingham Oratory for their more convenient veneration as relics[23] during Newman's consideration for sainthood; however, his wooden coffin was found to have disintegrated and no bones were found. A representative of Fathers of the Birmingham Oratory alleged that this was because the coffin was wooden and the burial took place at a damp site.[84] Contemporary sources show that the coffin was covered with a softer type of soil than the clay marl of the grave site.[85] Forensic expert John Hunter, from the University of Birmingham, tested soil samples from near the grave and said that total disappearance of a body was unlikely over that timescale. He said that extreme conditions which could remove bone would also have removed the coffin handles, which were extant.[86]
Some of Newman's short and earlier poems are described by R. H. Hutton as "unequalled for grandeur of outline, purity of taste and radiance of total effect"; while his latest and longest, The Dream of Gerontius, attempts to represent the unseen world along the same lines as Dante. His prose style, especially in his Catholic days, is fresh and vigorous, and is attractive to many who do not sympathise with his conclusions, from the apparent candour with which difficulties are admitted and grappled; while in his private correspondence there is charm. James Joyce had a lifelong admiration for Newman's writing style, and in a letter to his patron Harriet Shaw Weaverhumorously remarked about Newman that "nobody has ever written English prose that can be compared with that of a tiresome footling little Anglican parson who afterwards became a prince of the only true church".[87][88]
Theologian
[
edit
]
Around 1830, Newman developed a distinction between natural religion and revealed religion. Revealed religion is the Judeo-Christianrevelation which finds its fulfilment in Jesus Christ. Natural religion refers to the knowledge of God and divine things that has been acquired outside the Judeo-Christian revelation. For Newman, this knowledge of God is not the result of unaided reason but of reason aided by grace, and so he speaks of natural religion as containing a revelation, even though it is an incomplete revelation.[89]
Newman's view of natural religion gives rise to passages in his writings in which he appears to sympathise with a broader theology. Both as an Anglican and as a Catholic, he put forward the notion of a universal revelation. As an Anglican, Newman subscribed to this notion in various works, among them the 1830 University Sermon entitled "The Influence of Natural and Revealed Religion Respectively", the 1833 poem "Heathenism",[90] and the book The Arians of the Fourth Century, also 1833, where he admits that there was "something true and divinely revealed in every religion".[91] As a Catholic, he included the idea in A Grammar of Assent: "As far as we know, there never was a time when…revelation was not a revelation continuous and systematic, with distinct representatives and an orderly succession."[92]
Newman held that "freedom from symbols and articles is abstractedly the highest state of Christian communion", but was "the peculiar privilege of the primitive Church."[93] In 1877 he allowed that "in a religion that embraces large and separate classes of adherents there always is of necessity to a certain extent an exoteric and an esoteric doctrine."[94]
Character and relationships
[
edit
]
A recent biography of Newman notes that since his death in 1890 he has suffered almost as much misrepresentation as he did during his lifetime. In the Apologia he had exorcised the phantom which, as he said, "gibbers instead of me" – the phantom of the secret Romanist, corrupting the youth of Oxford, devious and dissimulating. But he raised another phantom – that of the oversensitive, self-absorbed recluse[95] who never did anything but think and write.[96] Unwary readers took the Apologia as autobiography, but it is strictly what Newman called its first parts — "A History of My Religious Opinions".[95]
In Newman's letters and memoranda and those of his friends, a more outgoing and humorous character is revealed.[95]Newman lived in the world of his time, travelling by train as soon as engines were built and rail lines laid, and writing amusing letters about his adventures on railways[97] and ships or during his travels in Scotland and Ireland.[96] He was an indefatigable walker, and as a young don at Oriel he often went out riding with Hurrell Froude and other friends.[98] At Oxford he had an active pastoral life, as an Anglican priest, though nothing of it appears in the Apologia. Later he was active as a Catholic priest.[96] His parishioners at the Oratory, apart from a few professional men and their families, were mainly factory workers, Irish immigrants, and tradespeople. He was a caring pastor, and their recorded reminiscences show that they held him in affection.[99]
Newman, who was only a few years younger than Keats and Shelley, was born into the Romantic generation, when Englishmen still wept in moments of emotion. But he lived on into the age of the stiff upper lip, with the result that later generations, hearing of his tears on a visit to his mother's grave or at the funerals of old friends such as Henry Wilberforce, thought him not only sensitive but melancholy.[100]
The "sensitive recluse of legend"[97] had a wide currency, appearing, for instance, in Lytton Strachey's description, in his famously debunking set of portraits Eminent Victorians, as Newman's "soft, spectacled, Oxford manner, with its half-effeminate diffidence".[101] Geoffrey Faber, whose own account of Newman in Oxford Apostles was far from hagiographic, found Strachey's portrait a distasteful caricature, bearing scant likeness to the Newman of history and designed solely "to tickle the self-conceit of a cynical and beliefless generation".[102] However, in Strachey's account the true villain is Cardinal Manning, who is accused of secretly briefing the Press the false story that Newman would turn down the Cardinalate, and who privately said of his late "friend": "Poor Newman! He was a great hater!".[103]
Strachey was only ten when Newman died and never met him. In contrast to Strachey's account, James Anthony Froude, Hurrell Froude's brother, who knew Newman at Oxford, saw him as a Carlylean hero.[104] Compared with Newman, Froude wrote, Keble, Pusey and the other Tractarians "were all but as ciphers, and he the indicating number". Newman's face was "remarkably like that of Julius Caesar…. I have often thought of the resemblance, and believed that it extended to the temperament. In both there was an original force of character which refused to be moulded by circumstances, which was to make its own way, and become a power in the world; a clearness of intellectual perception, a disdain for conventionalities, a temper imperious and wilful, but along with it a most attaching gentleness, sweetness, singleness of heart and purpose. Both were formed by nature to command others, both had the faculty of attracting to themselves the passionate devotion of their friends and followers…. For hundreds of young men Credo in Newmannum was the veritable symbol of faith."[105]
Celibacy
[
edit
]
Newman's celibacy, which he embraced at the age of 15,[6] also contributed to negative representations of his character,[106] laying him open to what he called "slurs".[107] To exponents of Muscular Christianity such as Charles Kingsley, celibacy was synonymous with unmanliness. Kingsley, who interpreted the Biblical story ofAdam and Eve as expressing a "binary law of man's being; the want of a complementum, a 'help meet', without whom it is not good for him to be",[108] feared and hated vowed sexual abstinence, considering it, in Laura Fasick's words, "a distinct and separate perversion".[109] The charge of effeminacy was aimed not just at Newman but at Tractarians and Roman Catholics in general. "In all that school", wrote Kingsley in 1851, "there is an element of foppery — even in dress and manner; a fastidious, maundering, die-away effeminacy, which is mistaken for purity and refinement."[110] John Cornwell comments that "the notion of Newman's effeminacy tells us more about the reaction of others to him at the time than [about] any tendency in his own nature."[111]
To many members of the Oxford Movement, Newman included, it was Kingsley's ideal of domesticity that seemed unmanly. As R. W. Church put it, "To shrink from [celibacy] was a mark of want of strength or intelligence, of an unmanly preference for English home life, of insensibility to the generous devotion and purity of the saints."[112] Defending his decision to remain single, Charles Reding, the hero of Newman's novel Loss and Gain, argues that "surely the idea of an Apostle, unmarried, pure, in fast and nakedness, and at length a martyr, is a higher idea than that of one of the old Israelites sitting under his vine and fig-tree, full of temporal goods, and surrounded by sons and grandsons?"[113] James Eli Adams remarks that if manliness is equated with physical and psychological toughness, then perhaps "manhood cannot be sustained within domesticity, since the ideal is incompatible with ease."[114] A "common antagonism to domesticity" links "Tractarian discipline to Carlylean heroism".[104]
Friendships
[
edit
]
Although Newman's deepest relationships were with men, he had many affectionate friendships with women.[115] One of the most important was with Maria Giberne, who knew him in his youth and followed him into the Catholic Church. She was a noted beauty, who even at fifty was described by one admirer as "the handsomest woman I ever saw in my life".[116] A gifted amateur artist, she painted many portraits of Newman at various periods, as well as several of the pictures hanging in the Birmingham Oratory. Newman had a photographic portrait of her in his room[117] and was still corresponding with her into their eighties. Emily Bowles, who first met Newman at Littlemore, was the recipient of some of his most outspoken letters on what he felt to be the mistaken course of the extreme infallibilists and his reasons for not "speaking out" as many begged him to do.[118] When she visited Newman at the Birmingham Oratory in 1861, she was welcomed by him "as only he can welcome"; she would never forget "the brightness that lit up his worn face as he received me at the door, carrying in several packages himself".[119]
Newman also experienced intense male friendships, the first with Richard Hurrell Froude (1803–1836), the longest with Ambrose St John (1815–1875), who shared communitarian life with Newman for 32 years starting in 1843 (when St John was 28).[120] Newman wrote after St John's death: "I have ever thought no bereavement was equal to that of a husband's or a wife's, but I feel it difficult to believe that any can be greater, or any one's sorrow greater, than mine."[121] He directed that he be buried in the same grave as St. John: "I wish, with all my heart, to be buried in Fr Ambrose St John's grave — and I give this as my last, my imperative will."[122]
Newman spelt out his theology of friendship in a sermon he preached on the Feast of St John the Evangelist, traditionally thought to be the same person as the disciple John, "whom Jesus loved". In the sermon, Newman said: "There have been men before now, who have supposed Christian love was so diffuse as not to admit of concentration upon individuals; so that we ought to love all men equally…. Now I shall maintain here, in opposition to such notions of Christian love, and with our Saviour's pattern before me, that the best preparation for loving the world at large, and loving it duly and wisely, is to cultivate our intimate friendship and affection towards those who are immediately about us."[123] For Newman, friendship is an intimation of a greater love, a foretaste of heaven. In friendship, two intimate friends gain a glimpse of the life that awaits them in God.[124] Juan R. Vélez writes that someday Newman "may well earn a new title, that of Doctor amicitiae: Doctor of the Churchon Friendship. His biography is a treatise on the human and supernatural virtues that make up friendship."[125]
Issues of sexual identity
[
edit
]
David Hilliard characterises Geoffrey Faber's description of Newman, in his 1933 book Oxford Apostles, as a "portrait of Newman as a sublimated homosexual (though the word itself was not used)".[126]On Newman's relations with Hurrell Froude, Faber wrote: "Of all his friends Froude filled the deepest place in his heart, and I'm not the first to point out that his occasional notions of marrying definitely ceased with the beginning of his real intimacy with Froude."[127]However, while Faber's theory has had considerable popular influence, scholars of the Oxford Movement tend either to dismiss it entirely or to view it with great scepticism,[128] with even scholars specifically concerned with same-sex desire hesitating to endorse it.[129]
Ellis Hanson, for instance, writes that Newman and Froude clearly "presented a challenge to Victorian gender norms", but "Faber's reading of Newman's sexlessness[130] and Hurrell Froude's guilt[131]as evidence of homosexuality" seems "strained".[132] When John Campbell Shairp combines masculine and feminine imagery in his highly poetic description of Newman's preaching style at Oxford in the early 1840s, Frederick S. Roden is put in mind of "the late Victorian definition of a male invert, the homosexual: his (Newman's) homiletics suggest a woman's soul in a man's body."[133] Roden, however, does not argue that Newman was homosexual, seeing him rather – particularly in his professed celibacy[134] – as a "cultural dissident" or "queer". Roden uses the term "queer" in a very general sense "to include any dissonant behaviours, discourses or claimed identities" in relation to Victorian norms.[135] In this sense, "Victorian Roman and Anglo-Catholicism were culturally queer".[136] In Newman's case, Roden writes, "homoaffectivity" (found in heterosexuals and homosexuals alike)[137] "is contained in friendships, in relationships that are not overtly sexual".[138]
In a September 2010 television documentary, "The Trouble with the Pope",[139] Peter Tatchell discussed Newman's underlying sexuality, citing his close friendship with Ambrose St John and entries in Newman's diaries describing their intense love for each other.[140][141][142] Alan Bray, however, in his 2003 book The Friend,[143] saw the bond between the two men as "entirely spiritual",[144] noting that Newman, when speaking of St John, echoes the language of John's gospel.[124] Shortly after St John's death, Bray adds, Newman recorded "a conversation between them before St John lost his speech in those final days. He expressed his hope, Newman wrote, that during his whole priestly life he had not committed one mortal sin. For men of their time and culture that statement is definitive…. Newman's burial with Ambrose St John cannot be detached from his understanding of the place of friendship in Christian belief or its long history." Bray cites numerous examples of friends being buried together.[144] Newman's burial with St John was not unusual at the time and did not draw contemporary comment.[145]
David Hilliard writes that relationships such as Newman's with Froude and St John "were not regarded by contemporaries as unnatural…. Nor is it possible, on the basis of passionate words uttered by mid-Victorians, to make a clear distinction between male affection and homosexual feeling. Theirs was a generation prepared to acceptromantic friendships between men simply as friendships without sexual significance. Only with the emergence in the late nineteenth century of the doctrine of the stiff upper lip and the concept of homosexuality as an identifiable condition, did open expressions of love between men become suspect and regarded in a new light as morally undesirable."[146] Men born in the first decades of the nineteenth century had a capacity, that did not survive into later generations, for intense male friendships. The friendship of Alfred Tennyson and Arthur Hallam, immortalised in In Memoriam A.H.H., is a famous example. Less well-known is that of Charles Kingsley and his closest friend at Cambridge, Charles Mansfield.[147]
When Ian Ker reissued his biography of Newman in 2009, he added an afterword[148] in which he put forward evidence that Newman was a heterosexual. He cited diary entries from December 1816 in which the 15-year-old Newman wrote about the temptations awaiting him when he returned home from boarding school and met girls at Christmas parties.[149] As an adult, Newman wrote about the deep pain of the "sacrifice" of the life of celibacy. Ker comments: "The only 'sacrifice' that he could possibly be referring to was that of marriage. And he readily acknowledges that from time to time he continued to feel the natural attraction for marriage that any heterosexual man would."[150] In 1833, Newman wrote that, despite having "willingly" accepted the call to celibacy, he felt "not the less … the need" of "the sort of interest [sympathy] which a wife takes and none but she – it is a woman's interest".[151][152]
Influence and legacy
[
edit
]
Within both the Anglican and Roman Catholic churches, Newman's influence was great in dogma. For the Roman Catholic Church in Britain, Newman's conversion secured prestige. On Catholics, his influence was mainly in the direction of a broader spirit and of a recognition of the part played by development, in doctrine and in church government.
If his teaching on the Church was less widely followed, it was because of doubts as to the thoroughness of his knowledge of history and as to his freedom from bias as a critic. Some hundreds of clergymen influenced by the Oxford Movement, made submission to the Holy See; but a larger number, who also came under its influence, did not accept that belief in the Church necessitated acceptance of the Pope.
Tertiary education
[
edit
]
Newman founded the independent school for boys Catholic University School, Dublin and the Catholic University of Irelandwhich evolved into University College, Dublin, a college of Ireland's largest university, the National University of Ireland, which has contributed significantly both intellectually and socially to Ireland.
A number of Newman Societies (or Newman Centers in the United States) in Newman's honour have been established throughout the world, in the mould of the Oxford University Newman Society. They provide pastoral services and ministries to Catholics at non-Catholic universities; at various times this type of "campus ministry" (the distinction and definition being flexible) has been known to Catholics as the Newman Apostolate or "Newman movement". Additionally, colleges have been named for him in Birmingham, England, Melbourne, Australia, Thodupuzha, India, and Wichita, United States.
Newman's Dublin lecture series The Idea of a University Defined and Illustrated is thought to have become "the basis of a characteristic British belief that education should aim at producing generalists rather than narrow specialists, and that non-vocational subjects – in arts or pure science – could train the mind in ways applicable to a wide range of jobs."
Cause for his canonisation
[
edit
]
In 1991, Newman was proclaimed venerable by Pope John Paul II, after a thorough examination of his life and work by the Sacred Congregation for the Causes of Saints.[5] One miracle was investigated and confirmed by the Vatican, so he was beatified on 19 September 2010 by Pope Benedict XVI. A second miracle is necessary for his canonisation.
Anglican period
The Arians of the Fourth Century (1833)
Tracts for the Times (1833–1841)
British Critic (1836–1842)
On the Prophetical Office of the Church (1837)
Lectures on Justification (1838)
Parochial and Plain Sermons (1834–1843)
Select Treatises of St. Athanasius (1842, 1844)
Lives of the English Saints (1843–44)
Essays on Miracles (1826, 1843)
Oxford University Sermons (1843)
Sermons on Subjects of the Day (1843)
Catholic period
Essay on the Development of Christian Doctrine (1845)
Retractation of Anti-Catholic Statements (1845)
Loss and Gain (novel – 1848)
Faith and Prejudice and Other Unpublished Sermons (1848–1873; collected 1956)
Discourses to Mixed Congregations (1849)
Difficulties of Anglicans (1850)
The Present Position of Catholics in England (1851)
The Idea of a University (1852 and 1858)
Cathedra Sempiterna (1852)
Callista (novel – 1855)
The Rambler (editor) (1859–1860)
Apologia Pro Vita Sua (religious autobiography – 1864; revised edition, 1865)
Letter to Dr. Pusey (1865)
The Dream of Gerontius (1865)
Sermons Preached on Various Occasions (various/1874)
Five Letters (1875)
Sermon Notes (1849–1878)
Select Treatises of St. Athanasius (1881)
On the Inspiration of Scripture (1884)
Development of Religious Error (1885)
Other miscellaneous works
Historical Tracts of St. Athanasius (1843)
Essays Critical and Historical (various/1871)
Tracts Theological and Ecclesiastical (various/1871)
Discussions and Arguments (various/1872)
Historical Sketches (various/1872)
Addresses to Cardinal Newman and His Replies, with Biglietto Speech(1879)
Selections
See also
[
edit
]
References and notes
[
edit
]
Attribution
Further reading
[
edit
]
Aguzzi, Steven (2010). "John Henry Newman's Anglican Views on Judaism", Newman Studies Journal, Vol. VII, No. 1, pp. 56–72.
Arthur, James; Nicholls, Guy (2007). John Henry Newman: Continuum Library of Educational Thought. London: Continuum. ISBN 978-0-8264-8407-9.
Bellasis, Edward (1892). Cardinal Newman as a Musician. London: Kegan Paul, Trench, Trübner & Co.
Chadwick, Owen (1987). The Victorian Church: Part One 1829–1859. London: SCM.
Connolly, John R. (2005). John Henry Newman: A View of Catholic Faith for the New Millennium. Lanham, Maryland: Rowman & Littlefield. ISBN 978-0-7425-3222-9
Faught, C. Brad (2003).