Readings & Reflections with Cardinal Tagle's video: Easter Sunday The Resurrection of the Lord A – The Mass of Easter Day & St. Bernadette Soubirous, April 16,2017
"Faith in the Resurrection of Jesus says that there is a future for every human being; the cry for unending life which is a part of the person is answered. Through Jesus we do know 'the room where exiled love lays down its victory.' He himself is this place, and he calls us to be with him and in dependence on him. He calls us to keep this place open within the world so that he, the exiled love, may reappear over and over in the world…. God exists: that is the real message of Easter. Anyone who even begins to grasp what this means also knows what it means to be redeemed" (Pope Benedict XVI). For all those who give their time, talents, treasure and life for the Church are signs of being redeemed by His resurrection.
Please click this link to watch the video on 8 Things to know about Easter
AMDG+
Opening Prayer
"Lord Jesus, you have triumphed over the grave and you have won new life for us. Give me the eyes of faith to see you in your glory. Help me to draw near to you and to grow in the knowledge of your great love and power." In your Name, I pray. Amen.
Reading 1
Acts 10:34a, 37-43 – We ate and drank with him after he rose from the dead.
Peter proceeded to speak and said:
"You know what has happened all over Judea,
beginning in Galilee after the baptism
that John preached,
how God anointed Jesus of Nazareth
with the Holy Spirit and power.
He went about doing good
and healing all those oppressed by the devil,
for God was with him.
We are witnesses of all that he did
both in the country of the Jews and in Jerusalem.
They put him to death by hanging him on a tree.
This man God raised on the third day and granted that he be visible,
not to all the people, but to us,
the witnesses chosen by God in advance,
who ate and drank with him after he rose from the dead.
He commissioned us to preach to the people
and testify that he is the one appointed by God
as judge of the living and the dead.
To him all the prophets bear witness,
that everyone who believes in him
will receive forgiveness of sins through his name."
The word of the Lord.
Responsorial Psalm
Ps 118:1-2, 16-17, 22-23
R. (24) This is the day the Lord has made; let us rejoice and be glad.
or:
R. Alleluia.
Give thanks to the LORD, for he is good,
for his mercy endures forever.
Let the house of Israel say,
"His mercy endures forever."
R. This is the day the Lord has made; let us rejoice and be glad.
or:
R. Alleluia.
"The right hand of the LORD has struck with power;
the right hand of the LORD is exalted.
I shall not die, but live,
and declare the works of the LORD."
R. This is the day the Lord has made; let us rejoice and be glad.
or:
R. Alleluia.
The stone which the builders rejected
has become the cornerstone.
By the LORD has this been done;
it is wonderful in our eyes.
R. This is the day the Lord has made; let us rejoice and be glad.
or:
R. Alleluia.
Reading II
Col 3:1-4 – Seek what is above, where Christ is.
Brothers and sisters:
If then you were raised with Christ, seek what is above,
where Christ is seated at the right hand of God.
Think of what is above, not of what is on earth.
For you have died, and your life is hidden with Christ in God.
When Christ your life appears,
then you too will appear with him in glory.
or
1 Cor 5:6b-8 – Clear out of old yeast, so that you may become a fresh batch of dough
Brothers and sisters:
Do you not know that a little yeast leavens all the dough?
Clear out the old yeast,
so that you may become a fresh batch of dough,
inasmuch as you are unleavened.
For our paschal lamb, Christ, has been sacrificed.
Therefore, let us celebrate the feast,
not with the old yeast, the yeast of malice and wickedness,
but with the unleavened bread of sincerity and truth.
The word of the Lord.
Gospel
Jn 20:1-9 – He had to rise from the dead.
Bishop Robert Barron's Homily: God's greatest yes to humanity click below:
On the first day of the week,
Mary of Magdala came to the tomb early in the morning,
while it was still dark,
and saw the stone removed from the tomb.
So she ran and went to Simon Peter
and to the other disciple whom Jesus loved, and told them,
"They have taken the Lord from the tomb,
and we don't know where they put him."
So Peter and the other disciple went out and came to the tomb.
They both ran, but the other disciple ran faster than Peter
and arrived at the tomb first;
he bent down and saw the burial cloths there, but did not go in.
When Simon Peter arrived after him,
he went into the tomb and saw the burial cloths there,
and the cloth that had covered his head,
not with the burial cloths but rolled up in a separate place.
Then the other disciple also went in,
the one who had arrived at the tomb first,
and he saw and believed.
For they did not yet understand the Scripture
that he had to rise from the dead.
The Gospel of the Lord.
Reflection 1 – They saw and believed
Dr. Scott Hahn's reflection click below:
Jesus is nowhere visible. Yet today's Gospel tells us that Peter and John "saw and believed."
What did they see? Burial shrouds lying on the floor of an empty tomb. Maybe that convinced them that He hadn't been carted off by grave robbers, who usually stole the expensive burial linens and left the corpses behind.
But notice the repetition of the word "tomb"—seven times in nine verses. They saw the empty tomb and they believed what He had promised: that God would raise Him on the third day.
Chosen to be His "witnesses," today's First Reading tells us, the Apostles were "commissioned…to preach…and testify" to all that they had seen—from His anointing with the Holy Spirit at the Jordan to the empty tomb.
More than their own experience, they were instructed in the mysteries of the divine economy, God's saving plan—to know how "all the prophets bear witness" to Him (see Luke 24:27,44).
Now they could "understand the Scripture," could teach us what He had told them—that He was "the Stone which the builders rejected," which today's Psalm prophesies His Resurrection and exaltation (see Luke 20:17; Matthew 21:42; Acts 4:11).
We are the children of the apostolic witnesses. That is why we still gather early in the morning on the first day of every week to celebrate this feast of the empty tomb, give thanks for "Christ our life," as today's Epistle calls Him.
Baptized into His death and Resurrection, we live the heavenly life of the risen Christ, our lives "hidden with Christ in God." We are now His witnesses, too. But we testify to things we cannot see but only believe; we seek in earthly things what is above.
We live in memory of the Apostles' witness, like them eating and drinking with the risen Lord at the altar. And we wait in hope for what the Apostles told us would come—the day when we too "will appear with Him in glory." – Read the source: https://stpaulcenter.com/reflections/they-saw-and-believed-scott-hahn-reflects-on-easter-sunday
Reflection 2 – Christ is risen
Christ is Risen!
This is the day that the Lord has made, the day our Lord Jesus entered human history and changed its path and destiny. In Jesus, we were all made new and by His sacrifice on the Cross-, the condemnation of sin was annulled. The apparent triumph of evil with the death of Christ on Good Friday was reversed and overshadowed by His Resurrection. We have all been brought closer to God and made acceptable. By His passion, death and resurrection, we are all victorious and redeemed!
In the face of the death of our Lord Jesus, the glory of resurrection was difficult to find. As in any tragedy, be it the loss of a friend, a love one or an explosive drama quite close to the WTC attack, one could hardly find God and the glory of His will. All one can see is terrible pain, sorrow and suffering of people. But if we look hard enough, the way Mary did in today's gospel, we will see God's glory of life and the resurrection in what God has sowed into the hearts of His people.
As in the WTC tragedy, we see how love and justice won over death-in the selflessness and courage of firefighters and rescuers, in the untold numbers of concerned citizens who risked their own lives to help others escape, in the voices, heard through the rage, insisting that justice and mercy be served, in the countless people who comforted each other amidst grip of fear and terrorism. No matter how hard it is to see God's Hands in any trying situation, our faith should always guide us that God makes everything work for those who love Him.
With our Lord's resurrection, the glory of new life is upon all of us. Jesus Has led us to Himself as He is the Light upon our lives, the Way to our salvation, the Truth Who has set us free and the Life Who will bring us to our Father's kingdom.
Death is not the end but a new beginning. As followers of the Risen Christ, let us bear witness to His death and resurrection and the new life that is upon us. Let us bring Christ's peace to all those who are undergoing endless obstacles in their hope and fight for human dignity and rights, for justice and for what our faith have called us to-a life of love, forgiveness, repentance and reconciliation.
May our new found life with our Lord through the Risen Christ bring us the heart and understanding to always seek peaceful reconciliation through dialogue in any conflict that may come our way. May it fill everyone's heart with the boldness to do what is right in the eyes of our Lord which comes only from love for our God and faithfulness to abide by His Word.
May our Victory on the Cross instill in the hearts of every man and woman of our time the same trust which prompted the prodigal son to say: "I will arise and go to my father, and I will say to him, "Father, I have sinned'".
May we all receive the gift of forgiveness and joy and in our own day that our Father will choose for all of us and may we all appear with Christ in His glory.
May the Risen Christ bless all of us!
Happy Easter! Alleluia!
Direction
Think of what is above, not of what is on earth, for you have died and your life is hidden with Christ in God. Live for Christ alone with the unleavened bread of sincerity and truth.
Prayer
Heavenly Father, give me the grace to live my life for You in the Name of your Son Jesus. In Him, I pray. Amen.
Reflection 3 – Fire! Water! Bread!
A woman told her doctor that her body hurt wherever she touched it. "That's weird!" says the doctor. "Let me see." The lady took her finger, pushed on her left shoulder and screamed. Then she pushed her elbow and shouted in pain. And again she pushed her knee with her finger and cried; likewise she pushed her foot and screamed. Everywhere she touched made her shout in pain. The doctor examined her. Afterwards, he smiled and said, "Nothing is wrong with your body. It's just that your finger is broken."
Mary Magdalene was hurting all over. She has experienced the healing and liberating love of Jesus; she discovered the joy and meaning of life. And now, everything is gone. Her Master is buried in the tomb. Early in the morning on the first day of the week, she went to the tomb expecting to see a dead body. And she was all the more devastated to discover that the tomb was empty. She thought: someone took the body of the Lord away! Her sorrow was turned to resentment and indignation. Even the dead body is gone! Now she is left with nothing.
But something happened in an instant. When she bent over into the tomb, she saw two angels. And when she turned around, she saw Jesus standing there. All of a sudden, everything changed. Jesus was not dead after all. He is alive! That explains the empty tomb. He cannot be subject to corruption. The tomb has no power to hold him. With finality, he has conquered sin and death. For, indeed, he is true God. He is our true Savior. And so we say, "Lord, by your cross and resurrection, you have set us free. You are the Savior of the world."
Today, on this first day of the week, the Day of the Lord, let us be united with the entire Christian world in this joyful celebration. Jesus is alive! His victory is our victory. His glory is our glory! But what does his resurrection mean for us today? What is the meaning and significance of our celebration and rejoicing?
Let me point out three elements in the Liturgy of Easter. Last night, during the Easter Vigil, we started with the blessing of fire and the lighting of the Paschal Candle. The church was dark. The Paschal Candle, representing Christ as the Light of the world, was brought in, and as each one lighted their candles, the darkness gradually vanished, and the church was filled with warm and radiant light. That is the clear message of the resurrection of the Lord. Darkness is never final. In those times when we experience seeming defeat and deep sorrow like Mary Magdalene, our faith reminds us that there is always hope for a new tomorrow, because the dawn of salvation, Jesus, is with us. We have a living and victorious God, and He works in mysterious ways. He can write straight with crooked lines, we say.
There is a story about a blind man. He sat on the sidewalk every day, asking for alms. His sign reads: "Help me. I am blind." People passing by vaguely noticed him. Then one day, a Good Samaritan took pity on him, and did something with his sign. It caught the people's attention, and donations came flowing in. It was because the sign now reads: "It's a beautiful day! And I can't see it!" Even the blind man knows there is light out there. Resurrection means light overcoming darkness. This realization should change our outlook in life. This is what St. Paul told the Colossians in the first reading: "If then you were raised with Christ, seek what is above, where Christ is seated at the right hand of God. Think of what is above, not of what is on earth" (Col. 3:1-2).

 
The next part of the liturgy was the blessing of water and the celebration of the sacrament of baptism. Not only was the darkness driven away, but also our sins are washed away by the living waters of baptism. The resurrection of Jesus reminds us of the new life we received in baptism. That is why, during this Easter Mass, we renew our baptismal promises and holy water is sprinkled upon us as reminder of our baptism that gave us new life. We ought, therefore, to ask ourselves: how is my life now as a Christian? Have I been faithful to my promises in baptism?
Three priests were discussing about the problem of bats in their churches. These nocturnal creatures love to hide and sleep in the ceiling of the church, and they make the church smelly and dirty. One priest said, "I tried shooting them down with my air gun. But they are just too many." Another said, "I used fumigation. But the smoke just cannot make them leave." The third one said, "My tactic was effective. I sprinkled holy water on them. I baptized them. Now they are Catholics. They have not come back since then."
Sadly, this is what has happened to a lot of Catholics. On Sundays, they are everywhere, except in the church! There is a need, therefore, for constant renewal in our Christian life. During the Holy Week, many of us have experienced peace and inner joy as we received God's forgiveness and mercy in Confession. But going to Confession should not just be an annual affair. We are called to commit ourselves continually to a new life of grace. Resurrection means new life – now and for always!
Third, the liturgy reached its fitting climax in the celebration of the Eucharist. Being reborn in the waters of baptism is not enough. Something has to sustain us in the life of faith. And that is the Eucharist. Jesus is telling us: "If you want to have life in me; if you want to attain divine life, then come and eat me." This is what I call "reverse metabolism." When we eat food, our digestive system breaks down the food particles, and they become part of our body. That is regular metabolism. But in the Eucharist, "reverse metabolism" happens. When we receive Holy Communion, we do not have the power to transform the Body of Christ. Instead, we are the ones being transformed by the Eucharist that we receive. We become like Jesus, for we are made to share in his divine life. And Jesus made that promise: "He who eats my flesh and drinks my blood has everlasting life, and I will raise him up on the last day" (Jn 6:55). The Eucharist assures our resurrection. This is why Pope St. Pius X said:
"
Holy Communion is the shortest and safest way to Heaven."
On this first day of the week, let our hearts jump for joy. Jesus is risen, and this means a lot for us. In the darkness of sorrow and pain, we have light. In our struggle against sins and human frailty, we are cleansed, strengthened and renewed. And in the face of death, we have the assurance of resurrection and eternal life.
Happy Easter to all!
(Source:
Fr. Mike Lagrimas,
Our Lady of Guadalupe Parish,
Palmera Springs 3, Susano Road,
Camarin, Novaliches, Caloocan City 1422).
Reflection 4 – Win the war!
Happy Easter to all! Today we should rejoice! It's time to party!
There is a story about a man who attended a great party. He enjoyed a lot and had too much to drink. So, he wanted to get home quickly and go to bed. The only way to do this was to take the short-cut – and that is the road that passes through the cemetery! But the place was dark and he fell into a freshly dug grave. The pit was so deep that he had no way of getting out. He cried for help, but to no avail. Finally convinced of the futility of his efforts, he just sat down in a corner of the dark pit to get some sleep as he waited for daylight. After a short while, another drunken man took the same road. As expected, he also fell into the same pit. He jumped and shouted for help. He did not know that somebody else was with him down there. The first guy was awakened by the noise of the terrified man. So he tried to calm him down. He touched him with his cold hands and with a deep voice said, "Relax. You cannot get out of here tonight." In an instant, the poor guy was able to jump out of the pit! Adrenaline rush!
In the cemetery, we see various epitaphs on tombstones, some of them truly amusing. On the tomb of an atheist: "Here lies an Atheist, All dressed up, And no place to go." On the tomb of a famous lawyer: "Here lies a lawyer who lies no more." On the tomb of Jesus, perhaps the most appropriate words would be: "Jesus was here, but not for long, for He is truly risen!"
Jesus is out of the grave. The tomb is empty. He did not jump out of the tomb out of extreme fear and panic. He has risen from the dead. The tomb could not contain him, for he is not dead. He is alive forever, for he is God. He has conquered death, and won the victory for us.
Victory presupposes war or battle. Jesus went into battle. And he won. He fought against violence. He did not resist when he was led to the cross. He used the weapon of non-violence and forgiveness. He won. He fought against pride and arrogance. He used the power of humility and meekness. And he won. He fought against lies and deception. He just said the truth, for he is himself the Truth. And he won. He fought against death. He died but rose again. He won.
We are now in the middle of a terrible war. We are fighting a great spiritual battle. The enemies of God and of the Church are for real, and they are serious. Like Jesus who was attacked not only by outside enemies but also by those closest to him, betrayed by Judas and abandoned by the other disciples, so also the Church is attacked from without as well as from within.
There is war. And the enemy seems to be winning. The worsening economic crisis, the ever-growing threats of terrorism and violence, the increasing number of unborn infants murdered, failed marriages and broken families, the rapid spread of immorality, false teachings and blatant lies, the proliferation of drug abuse cases, and the strong influence of materialism and egoism in the minds and hearts of people – all these are telling us that we may be losing the battle. These are the reasons why many of us still continue to feel the pains and sorrow of Good Friday.
But in the midst of all these, the joyful message of Easter rings clearly: Jesus is the winner! We are assured of victory. In Christ, we shall overcome. St. Paul, in his Letter to the Romans, proclaims the message of hope. "Are you unaware that we who were baptized into Christ Jesus were baptized into his death? We were indeed buried with him through baptism into death, so that, just as Christ was raised from the dead by the glory of the Father, we too might live in newness of life. For, if we have grown into union with him through a death like his, we shall also be united with him in the resurrection" (Rom 6:3-5).
St. Paul is not talking about winning the whole world, totally eradicating poverty and injustice, cleaning up our society from all bad elements and overcoming all problems in the world. Instead he is talking about joining Jesus in his death through our baptism, so that we may rise with him in his resurrection – "so that we, too, might live in newness of life." It is a personal battle and personal victory he is trying to tell us.
A wise man shared his learning experience. He said: "When I was young, I wanted to change the world. After some time, I realized I could not change the world. So, when I grew older, I tried to change the people around me. And again, I realized I have no power to change other people either. Now that I am very old, I decided to give up trying to change the world and other people; instead, I will strive to change myself."
We cannot change the world. We have no capacity to change the hardened hearts and minds of evil people and of those who hate us. But definitely, we have the power to change ourselves. Through Jesus, our victorious Lord, we have the assurance that we can win the war in our personal lives. Then our personal victories, taken together with all the others, will mean the conversion of many hearts that will gradually usher in the dawn of justice and peace in the world.
Instead of cursing the darkness of sin and evil in the world and prolonging the grief and anguish of Good Friday, let us struggle to rise up and begin our earnest campaign to convert and conquer ourselves and become beacons of light and hope in this world. Indeed, the resurrection of Jesus always gives us the reason to hope and rejoice in our own personal victory as children of God (Source: Fr. Mike Lagrimas, Our Lady of Guadalupe Parish, Palmera Springs 3, Susano Road, Camarin, Novaliches, Caloocan City 1422).
Reflection 5 – The Meaning of Easter
The coach of a team lagging behind in score would usually yell these words of encouragement to his players on the court: "Boys, let's do it! It's not over till it's over." And this is true. The outcome of a game could be reversed suddenly at the dying seconds. And this is precisely what happened to Jesus. On Good Friday, people thought that it was over. Jesus is dead and buried. He is finished. But what they did not know was that there was one more chapter left in the life story of Jesus. "It's not over till it's over!" There is victory after seeming defeat; there is resurrection after crucifixion; there is life after death.
The Lord is not dead! He is risen! Alleluia!
This Sunday, Easter Sunday, the Sunday of all Sundays, I am sure some people may say, "Yeah, it's Easter Sunday. So what?" This kind of reaction is becoming common among so many people nowadays. The impact of secularism, materialism and egoism upon the minds and attitudes of people is so strong that spiritual values are now deemed useless and obsolete. So, it is quite important to clarify and emphasize the meaning of this very important celebration. What does Easter really mean for us today? What is the connection of the resurrection of Jesus to our present life in this world?
First, we must remind ourselves time and again that everything in this world is passing away. Nothing is permanent here. Eventually everything will collapse and dissipate. What will happen then? We just cannot continue ignoring the heavenly and eternal realities. Hence, in his Letter to the Colossians, St. Paul earnestly exhorts us: "Be intent on things above rather than on things of earth … set your heart on what pertains to higher realms" (Col 3:1-4). The resurrection of Jesus tells us that there is a future in store for us; there is heaven we can look forward to when this transitory world passes away; there is life after death. Hence, we ought not to focus our attention only on this material world. For, again, as St. Paul said: "We look not to what is seen but to what is unseen; for what is seen is transitory; what is unseen is eternal" (2 Cor 4:18).
Second, our life in this world, aside from being transitory, is also a long, arduous journey. At some point in our lives, we have to ask ourselves: where am I heading? Ten or twenty years from now, what will happen to me? When I grow old, what will I do? When all my children are grown up and have families of their own, where will I go? And then, eventually, we face the inevitable question: when I die, what happens next? Ultimately, we have to ask: what is the meaning of my life?
In the Gospels, Jesus gives us all the answers. He is the Way, the Truth and the Life. He is the Bread that gives us everlasting life. He is the Beginning and the End, the Alpha and the Omega. He and the Father are one. He is God. He is our salvation. And all his teachings and declarations are all proven true because of his resurrection. Saint Paul declared: "And if Christ has not been raised, our preaching is void of content and your faith is empty too" (1 Cor 15:17).
If we are looking for answers to all of life's questions, Jesus has all the answers, and his answers are all proven true and ratified by his resurrection. We can depend, therefore, on the absolute veracity of his teachings, which will help us find meaning and direction in life. Jesus is the ultimate answer to everything in this world. He alone gives meaning to our life. Without Jesus, we are lost…forever. With Jesus, we will find life in its fullness: "I have come that they may have life and have it to the full" (Jn 10:10).
Third, every day we are confronted with our weaknesses and shortcomings, our inadequacies and failures. We look for a source of power to give us strength, encouragement and support. Jesus is the ultimate source of power in heaven and on earth. With his resurrection, he is seated at the right hand of the Father in heaven, and he fulfills his promise to us: "Anything you ask me in my name, I will do it" (Jn 14:14). This is the reason why, every time we pray at Mass and in many other liturgical celebrations, we always end with the phrase: "We ask this through Christ our Lord."
Yes, we are weak. But Jesus is our strength. This is what he revealed to St. Paul: "My grace is sufficient for you, for power is made perfect in weakness" (2 Cor 12: 9). This led the Apostle to conclude: "I will rather boast most gladly of my weaknesses, in order that the power of Christ may dwell with me…For when I am weak, then I am strong" (2 Cor 12:10). In Jesus, there is power, victory, and salvation.
The resurrection of Jesus, then, is not something remote and detached from our life. In fact, our life finds its source, power and meaning in the resurrection of Jesus. Hence, as God's people, we gather to worship every Sunday, the Day of the Lord, because we joyfully celebrate the resurrection of Jesus.
No matter what happens to us and to the world, we will always proclaim that immutable and wonderful truth: Jesus is alive; he is risen; he is Lord! This truth gives us hope, joy and assurance of our final victory and eternal salvation.
Happy Easter to all! (Source: Fr. Mike Lagrimas, Our Lady of Guadalupe Parish, Palmera Springs 3, Susano Road, Camarin, Novaliches, Caloocan City 1422).
Reflection 6 – John saw the empty tomb and believed
What was it like for the disciple who had stood at the cross of Jesus and then laid him in a tomb on Good Friday, to come back three days later and discover that the sealed tomb was now empty? John, along with Peter, was the first apostle to reach the tomb of Jesus on Easter Sunday morning. Like Mary Magdalene and the other disciples, John was not ready to see an empty tomb and to hear the angel's message, Why do you seek the living among the dead (Luke 24:5)? What did John see in the tomb that led him to believe in the resurrection of Jesus? It was certainly not a dead body. The dead body of Jesus would have disproven the resurrection and made his death a tragic conclusion to a glorious career as a great teacher and miracle worker. When John saw the empty tomb he must have recalled Jesus' prophecy that he would rise again after three days. Through the gift of faith John realized that no tomb on earth could contain the Lord and giver of life. John saw and believed (John 20:8).
John had to first deal with the empty tomb before he could meet the risen Lord later that evening along with the other apostles who had locked themselves in the upper room out of fear of the Jewish authorities (John 20:19-23). John testified as an eye-witness to the life, death, and resurrection of Jesus Christ: What we have seen, heard, and touched we proclaim as the eternal word of life which existed from the beginning (1 John 1:1-4). John bears witness to what has existed from all eternity. This "word of life" is Jesus the word incarnate, but also Jesus as the word announced by the prophets and Jesus the word now preached throughout the Christian church for all ages to come.
One thing is certain, if Jesus had not risen from the dead and appeared to his disciples, we would never have heard of him. Nothing else could have changed sad and despairing men and women into people radiant with joy and courage. The reality of the resurrection is the central fact of the Christian faith. Through the gift of the Holy Spirit, the Lord gives us "eyes of faith" to know him and the power of his resurrection. The greatest joy we can have is to encounter the living Christ and to know him personally as our Lord and Savior. Do you accept the good news of Jesus' death and resurrection with skeptical doubt and disbelief or with trusting faith and joyful wonderment?
"Lord Jesus Christ, you have triumphed over the grave and you have won for us new life and resurrection power. Give me the eyes of faith to see you in your glory. Help me to draw near to you and to grow in the knowledge of your great love for us and your great victory over sin and death." – Read the source: http://dailyscripture.servantsoftheword.org/readings/2017/apr16.htm
Reflection 7 – Christ and the Butterfly
In 1972, Trina Paulus published a simple but profound book entitled Hope for the Flowers. The theme as Trina puts it is "to the 'more' of life – the real revolution." It is the story of two caterpillars, Stripe and Yellow, who are searching for real meaning in life. "There must be more to life than just eating and getting bigger," they think. In their search they see caterpillars crawling towards a column. And when they get nearer, they notice the column was nothing but a pillar of squirming, pushing caterpillars – a caterpillar pillar. Thinking there must be something there, Stripe and Yellow join the column, stepping on others, kicking their way in every direction – just pushing upwards like everyone else. What is on top they don't know except that every now and then they see someone being pushed off the top of the column. Finally, Yellow gets fed up with all this struggling, pushing, and stepping on others and starts working her way down the pile. As she wanders through the fields she discovers from a butterfly that there is a butterfly within her. And without butterflies there would be no flowers. But she has to go through a process of changing into a butterfly. Overcoming her fears, she completes the process and becomes a butterfly. When she flies into the air, she sees piles of caterpillars fighting their way to get to the top only to be pushed off and plunge down. She searches for her friend Stripe and convinces him that she was the Yellow he knew. Finally, Stripe works his way down to follow what Yellow did. And he, too, emerges as a beautiful butterfly. And they live happily ever after.
The Easter story is something like that. Christ went through his passion and death to bring us new life. And he shows us the way to the greater meaning of life. The Easter proclamation is "Christ is risen." Truly Christ is risen! But what does it mean? On the surface it sounds simple enough: this man from Nazareth, who had ideas is now alive and moving around meeting with his friends. The Easter stories are strange enough, but preaching "Christ risen!" is the strangest turn of all. Nothing is easier to understand than the fact that the message of a great man lives after him. But Paul, the Apostles, the Christian Church, do not so much preach the message of Jesus. They preach Jesus, the One who is Risen. We tend to think that the Church passes on truths, the message delivered by Jesus in his life. But Jesus does not say, "I am bringing God's truth." He says "I am the Truth. I am the Way, and the Life." The prophets of the Hebrew Bible proclaim truths, they told us about the will of God. But Jesus to the Christians is "greater than a prophet." Jesus is not God's messenger, Jesus does not just deliver God's truth, Jesus is God's truth. More than a prophet, Jesus is Immanuel, God-with-us, as we proclaim at Christmas. If Jesus were just a prophet, a messenger of God's truth, then the Apostles and the Church could easily claim that the message outlives the messenger, the truth does not depend on the one who brings it. Jesus would be immortal in his message. But Christians claim something much more radical, much more extraordinary: the messenger lives on – Christos anesti (Christ is Risen). The truth passed on is Jesus, the Christ, the Risen One. This is clearly expressed by Catholic tradition in the Eucharist. We, Catholics do not look on the Eucharist as just a reminder of Jesus' message, or a symbol of Jesus. We say that it is the "real presence" of Jesus. The Church itself is not a school of wisdom. It is the "Mystical Body of Christ." The human meaning of "Christ is risen" involves our deepest need to have a presence for our lives, a presence as full as my life, a life companion of life. So, today we do not preach the message of Jesus as a prophet of profound truths, we preach Jesus as Christ risen. Jesus is the real presence, the life, which stands alongside our lives "as it was then, is now, and ever shall be." Christ is risen. Truly, Christ is risen! (Read the Source:http://catholicexchange.com/christ-is-risen/#.UVhBR1VPYXk.gmail)
Reflection 8 – The tomb of Jesus
No matter what age we have reached, Easter is the world's best reason to say, "Thank you!" Christ has conquered sin and death, showing us the way to what God intended for all eternity: that we share life with God forever: Satan's promises are empty; he thrives on selfishness and discouragement. Are you discouraged with the empty tomb of Jesus in our gospel today?
In his documentary "The Lost Tomb of Jesus, Simcha Jacobovici claims archaeological evidence that disproves the resurrection of Christ. He says that the words, "Jesus son of Joseph" found on a burial container near Jerusalem refer to Jesus of Nazareth. He also claims to have identified Jesus' DNA. How valid are these conclusions? The Israel Antiquities Authority calls them "nonsense." Other secular and religious scholars agree. Jesus and Joseph were common names in first-century Judea. And Jacobovici needs DNA samples from Jesus to compare with the bones in the tomb. Obviously, that's impossible! But there are strong arguments in favor of Jesus' resurrection. Most compelling is that fact that every disciple except John died a martyr's death. Central to their message was Jesus' resurrection (Acts 2:29-32). If Christ had not been raised from the dead, why did the disciples choose to die rather than deny it?
Peter lived another 30+ years after Jesus rose from the dead. Peter died a martyr in a land far from Capernaum, the city where he first met Jesus. By the time Peter died, gentile Christians were becoming the majority among Christians.
Assault on our faith and on the Scriptures come and go. Don't be shaken by these baseless attacks. Two thousand years ago, the disciples were eyewitnesses to the real tomb of Jesus. The angels told them, "Why do you seek the living among the dead? He is not here, but is risen!" (Lk 24:5-6). The reality of the resurrection is the central fact of our Christian faith. Through the gift of the Holy Spirit, the Lord gives us "eyes of faith" to know him and the power of his resurrection. The greatest joy we can have is to encounter the living Lord and to know him personally.
Easter faith is the start of our journey – not its conclusion. Easter faith will stretch us in some way this week: maybe to "walk the extra mile" with someone who very much needs to be heard and to be told that he or she is still loved by God; life's frustrations do not cancel that; or possibly to encourage someone to live more gratefully for what God has already done and is still doing in his or her life. Although God doesn't need to receive our thanks, we very much need to offer it.
This Easter we give thanks for what God has done through Jesus Christ and what God continues to do through Jesus' followers in the Holy Eucharist. Do you celebrate the feast of Easter with joy and thanksgiving for the victory which Jesus has won for you over sin and death?
Reflection 9 – The Resurrection of the Lord
In today's first reading from the Acts of the Apostles, we are reminded that we, like the Apostles, are witnesses to and for Our Lord. In the Holy Gospel [Sunday Mass John 20:1-9], we learn that the beloved disciple believed, even without full understanding. In fact, the creed of Saint Anselm was "believe in order that you might understand." In the second reading [if Colossians is chosen], Saint Paul calls upon us to think principally, not of what is material here, but of what is spiritual above. We rejoice in what is holy, not in what is sinful (cf. 1 Cor 13:6). You hear about sin here in Church, but you rarely hear about sin out there in the world. Out there in the secular world, you hear that our urges and appetites should be indulged, satisfied, and celebrated. Out there, it seems that we have the freedom (or liberty, which means the same in English as freedom) to do what we want, as we want, when we want (unless the police are standing by). In here, where we hear of sin, and its danger to our immortal souls, it seems that freedom is restricted, restrained, or refused. Out there, it seems that there is one Commandment: "Do it!"
In here, there are Ten Commandments, which seem to say "Thou shalt not . . . "
So, the message to us from "out there" in the world of festivity, frolic, and fun is this: "If you want to be a practicing Catholic, give up your liberty, for you can't have the Church, and have freedom at the same time!" (Cf. Wisdom, chapter two.)
Let me tell you a parable about liberty. It comes from English journalist and author , G.K. Chesterton, who once wrote a parable that WAS subject-titled "The Yellow Bird."
In this parable: "a Russian scholar, Professor Ivanhov, is visiting a friend in the English countryside. The professor had just published a much-praised book, The Psychology of Liberty. In short, he's a zealous advocate of individual liberty, and the elimination of all restraints on human conduct.
The guest cottage in which he stayed houses a small yellow canary in a beautiful cage. The canary seemed very happy to be where it was. Its song resonated throughout the cottage. But being the champion of freedom that he is, Professor Ivanhov was convinced the little creature would be much happier, and more fulfilled, out in the world. So he liberates the canary from its cage, and out the window the bird flies.

But it doesn't fly for long. The wild birds of the woods were not as discriminating as the professor regarding liberty, and soon ravaged the little creature to nothing but feathers and bones.

The next day, Professor Ivanhov set his sights on liberating the poor goldfish swimming contentedly around their bowl. With a crash of glass, the goldfish were set free (but not for long).

On his third day at the cottage, Professor Ivanhov, contemplating the arching "round prison" of the sky, ultimately blows up the guest cottage with him in it, culminating the end of a life lived in absolute liberty (Source: Sutherland Institute of Utah).
Can it be that liberty requires mature understanding, logical limits, and what used to be called "common sense?"
Once upon a time, a five-year-old boy, whom we will call, Billy, discovered, much to his delight, that his mother had stepped outside the house to talk with a neighbor. Right there on the kitchen table lay a family-sized bag of Oreos. Billy was free, free, free to eat and eat and eat—but soon to be sick and sick and sick. Can it be that freedom requires mature understanding, logical limits, and what used to be called common sense?
In three sentences, here is the teaching of the Church, which is to say, the teaching of Christ the Savior of the World:
The more one does what is good, the freer one becomes. There is no true freedom except in the service of what is good and just. The choice to disobey and [to] do evil is an abuse of freedom, and leads to "slavery of sin" [CCC #1733].
Can it be that what is sometimes called "freedom" out there—in the secular world—is a fake, false, and fraudulent freedom? Can it be that genuine freedom means the duty and the joy of knowing, loving, and serving God? As is so often the case, St. Paul makes this clear, and he does so in only ten words: "Where the Spirit of the Lord is, there is freedom." To be truly free is to be without sin; to be without sin is to know that Christ has set us free (Gal 5:1) and to follow Him (John 8:12).
This is the Collect (the Opening Prayer) from the 32nd Week in Ordinary Time:
Almighty and merciful God, graciously keep from us all [evil], so that, unhindered in mind and body alike, we may pursue in freedom of heart the things that are [Y]ours.
Alleluia! Jesus Christ has risen today! Deo gratias! Thanks be to God! – Read the source: http://www.hprweb.com/2017/03/homilies-for-april-2017/
Note: Warmly recommended Easter reading is Brant Pitre, The Case for Jesus: The Biblical and Historical Evidence for Christ. (New York: Image, 2016. ISBN: 978-0-7704-3549-3.) Nihil Obstat, Imprimatur, Afterword by Bishop Robert Barron, 242 pages.
Reflection 10 – Resurrection of the Lord
Purpose: The direction one's life takes living the mystery of the resurrection.
Happy Easter! Christ Jesus is Risen! This means that life takes on a new horizon. Have you ever thought of yourself as immortal? Have you ever considered that you have a "forever" to live life? The resurrection from the dead of Jesus casts a new light on our human existence. No longer are we bound by finite ends. Our life has an all new endless and brilliant horizon, and we come to share in this new resurrected and glorious horizon gifted us by Christ Jesus through our Baptism.
In Baptism, we are born into the resurrected life of Jesus Christ, a life that knows no end, nor boundaries. Death has no more hold on us. Yes, we still die, but that is not the end of our life. For not only will our souls live on past our death, but our bodies and souls will be re-united and resurrect from our graves unto the glory that we see already in Jesus, the firstborn of the dead. With this faith, we come to find that the urgencies and anxieties that death can put upon our desires for our life come to fade into nothingness as we now see that we have a "forever" to experience—all for which we could ever yearn.
Sin, likewise, loses its tempting appeal. Sins' allure makes us believe that it can fulfill our every need in the here and now, and that there will be no greater opportunity to be so fulfilled in the future. The resurrection of Christ Jesus shows us the folly of this allure, unraveling its false logic. The resurrection shows us the opportunity for an endless future of glory and fulfillment, and that the present is not the only opportunity we will ever have to satiate our desires. For there is truly a great and majestic glory that awaits all who persevere in Christ Jesus, and with faith, put their hope in a future filled with all the love one could ever desire.
The resurrection gives us our freedom to decide our life's direction, unencumbered by the insidious snares of the devil. The death of Christ—just like the death of all those who came before us who fought so that we may have freedom—bestows a great and ineffable dignity on our liberty to make choices in regards the direction of our life. It begs the question: "What do we use our freedom for that was purchased at such a great price?" Furthermore, the resurrection of Christ shows us a great light to guide us in our choices. It shows us a glimmer of the glory that awaits when we use our freedom to embrace, not the fading allurements of the present, but an endless glory of resplendent beauty in the future.
The glory of Easter is a future glory. It calls us to wait for fulfillment, to use our freedom to choose the greatest good—a good that lies not in any temptation before our eyes at present, but for a beauty that can only be attained through holy patience. Easter freedom is a freedom for a better tomorrow. It is, therefore, as an Easter people—by virtue of our Baptism, and nourished in the sacred food of the Eucharist—that we journey and live, not for today, but for the beauty that awaits!
Reflection 11 – Easter Sunday of the Resurrection of Our Lord
Purpose: The Gospel of John and, in a way, the whole of the Christian story, ends with the promise of new life, and the fact that our life has true meaning. The Resurrection means that human life, however fragile, and even wounded, has meaning. The Resurrection means that our lives have meaning. The Resurrection means there is a destination; it means that Christ is both the hope, and the realization, of a life that has no fear, no doubts, and no end.
A pious practice which has fallen out of custom is the greeting among Christians, which I do all the time this time of year: "The Lord is Risen!" Our response to that is to say, "The Lord is truly Risen.!" I once again address you brothers and sisters in the Lord, "The Lord is Risen," "the Lord is truly Risen."
I visited a suffering friend who was incapacitated, and every time I went to visit her, she had me always read the same book. Visit after visit, I read from these pages, but it seemed like I would never finish it. Relieved we were getting close to the end, the next time I came to her room, she wanted to start over from the beginning. I asked her why she wanted me to keep reading from the same book, over and over again. She said she enjoyed the book but she was afraid that if she read the last chapter she would not want to read the book any more.
We got the last chapter today in the scriptures. We know how the greatest story of all time ends. It ends with the Resurrection of our Lord and Savior, Jesus Christ. We know how this great epic, this greatest story ever, is completed: with the good guys winning. It ends with life defeating death, with truth triumphing over lies. It ends with love winning over hate. It ends with hope over despair, and faith over doubt. It ends with Jesus over Satan. It ends with light over darkness, and life over death. We are an intimate part of this story so, in Christ, we also know how our own story is going to end. Spring always follows winter, and this morning promises that for those who wish to live in Christ, Easter will always follow Good Friday. And that is why we gather today, and every Sunday: to celebrate how Easter is not something only of the historical past, but that today, we, too, hare in is Christ's life and Resurrection, thereby knowing how our own story will end if we stay close to him.
I guarantee that every person in this Church this morning has experienced obstacles. I guarantee that every person in this Basilica has experienced suffering, you have experienced loss, and every one of us, to one degree or another, has experienced betrayal and heartbreak. If the Resurrection is not real, then your obstacles mean nothing; if the Resurrection is not real then your sufferings mean nothing; if the Resurrection is not real then your heartbreak means nothing. But, the good news is that the Resurrection means that your life, your suffering, your promises, and your joys all mean something because you have eternal meaning. None of us are going to live for only a time, but forever. Now, we have something to hope for: a destiny that is (literally) heaven because you have been grafted onto Christ, and onto his Resurrection. You can place all of your hope in this firm foundation. This reality should bring energy into our lives, and we see this in the Gospel from St. John.
One last thing to notice here is that everybody is running. Sometimes in the details of the Gospel we find very important facts. This would be especially true of St. John's Gospel. Notice how all the central characters are running. In the first case, we have Mary Magdalene who came to the tomb expecting to find Jesus' corpse only, but she finds the stone rolled away. Her response is to run from the tomb in confusion. It is a typical response of the early Church to the Resurrection of Jesus.In all of the accounts of Jesus' Resurrection there is some confusion because people do not expect this to take place. It was an unexpected event for them in their relationship with Jesus. So in her perplexity, Mary runs, but in so doing she encounters Peter, and the disciple who Jesus loved, and she described to them that the tomb is now empty. In response, they run, not away from the tomb as Mary did, but towards the tomb. There is something about the Resurrection of Jesus that brings this kind of energy and life to his disciples, to us. On this celebration of Easter, we should look at our own lives. The Resurrection does not bring us confusion. It brings us hope, but it also leads us to run, and to run with enthusiasm, in the living out our Christian life. Run with enthusiasm to others to share with them the Good News that Jesus has been raised from the dead. But remember that you never run alone: you have been made one with Christ in the baptismal promises we are about to renew. As the Father's own beloved children, especially in this Jubilee Year of Mercy, sin no longer has a hold on you. Sin no longer defines you, for that is why your brother Jesus died, so you did not have to be stuck in sin. We are not yet perfect like him, but today we are invited to let the reality of the Resurrection change our lives, and to make the conscious decision that I refuse to let what God did this morning to be wasted on me. "The Lord is Risen!" "The Lord is truly Risen!" (Read the source: http://www.hprweb.com/2016/02/homilies-for-march-2016/ ).
Reflection 12 – Facts lead to faith
"Speak, Mary, declaring, what you saw wayfaring. I saw the tomb of Christ who is living, the glory of Jesus' resurrection." In these words from the Sequence for today's Mass, Mary Magdalene speaks in the name of the whole human race. Mary as the apostola apostolorum, the Apostle of the Apostles, comes to the tomb to anoint the dead Christ and runs to be the first to announce to the Apostles that the dead Christ is not there.
She is the first to witness the great resolution of the problem of the true meaning of man, which had baffled great philosophers. Aristotle, for example, knew that the soul of man was immortal because intelligence is a spiritual action. The nature of man's soul demands that he should "set his heart on things that are above, not on things that are on earth" (Col 3:2). This is not only true for the soul; it is also true for the body.
Unlike Plato, Aristotle did not think the body was a prison. He also knew the soul and the body were both necessary for man's nature, two equally important principles. He also taught that an unnatural condition cannot exist forever. How does one explain the fact then that the body dies, and that there is no power in the soul or the body to make it live forever? Aristotle had no solution to this problem.
This problem of the fact of death confronting the necessity of the body's living forever was brought home in a graphic manner for the Apostles when they experienced the seemingly absurd conclusion to their faith in Christ – his death. They had generally accepted the fact that he would be the one to save Israel, and yet now he was dead. In both difficulties, man in the persons of the Apostles is left in a box canyon by reason.
Like the ring to a finger, when Christ is raised from the dead, the solution is given to these difficulties. In the Resurrection of the dead there is no more equivocation about the final perfection of human life: the perfection of the soul is found in the vision of God. This overflows into the body by a miraculous gift from God. Grace is given to the human race as the fruit of the passion to live in heaven while on earth. "Your life is hidden with Christ in God" (Col 3:3). Embraced life on earth lived in charity allows us to adopt God's perspective. This life allows us to know as God knows and to love as God loves. This embraced life is lived with and in the body and prepares our bodies to perfectly experience the divine vision of heaven.
The Apostles, who have not understood up to that point this mystery which even we find hard with our perspective of twenty centuries, now finally, begin to understand. At the word of Mary, Peter representing authority and John representing contemplation run to the tomb. Love runs faster, though, but then waits for authority. When they both enter the simple statement is made: "He saw and believed. For as yet they did not know the Scripture, that he must rise from the dead" (Jn 20:8-9).
The problem of man is solved and not only for the Apostles, but also for us in their faith. If the empty tomb were enough, faith would not be based on the real physical experience of Christ's body. There are theologians today who suggest that the empty tomb was merely the occasion which led the Apostles to invent the story of the resurrection from their faith; their need to have Christ risen to make sense of the passion led to this invention. This mystery is not about dead bodies living again. One priest theologian who was head of a national Catholic theological conference said that if they found the body of Jesus in a tomb in Israel this would not shake his faith in the resurrection because the objective fact of Christ's body living again was not important for faith in the mystery.
This is silly. The Scripture are replete with testimonies, not of faith creating facts, but of facts leading to faith. "Now we are those witnesses, who ate and drank with him after he rose from the dead" (Acts 10:41). The Catechism is clear on the truth that the facts led to belief in the mystery: "Therefore the hypothesis that the Resurrection was produced by the apostles' faith (or credulity) will not hold up. On the contrary their faith in the Resurrection was born, under the action of divine grace, from their direct experience of the reality of the risen Jesus" (Catechism of the Catholic Church,644).
It is the same with us. By our faith, born under the action of divine grace, we now know that the final completion of the problem of man is in heaven, when we shall know God soul and body. This is begun and accomplished each day, for, "This is the day the Lord has made, let us rejoice and be glad. ALLELUIA!" (Source: Fr. Brian T. Mullady, OP, "Homilies on the Liturgies of Sundays and Feasts," Homiletic & Pastoral Review, Vol. CX. No. 6. San Francisco: Ignatius Press, March 2010, pp. 33-34; Suggested readings: Catechism of the Catholic Church, 638-658).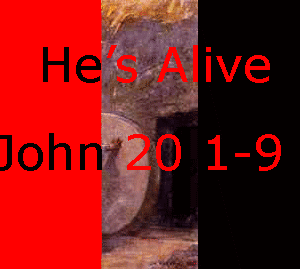 Reflection 13 – The Power of the Resurrection
There was a time when Greece dominated the Mediterranean world. By the time of Christ, however, it was eclipsed by Rome. Nevertheless it continued to bask in its past glory and its capital city, Athens, continued as a center of learning and culture. St. Paul came to Athens with the Gospel of Jesus Christ on one of his missionary journeys. He was not impressed – actually he was grieved when he saw the city full of idols. He began preaching Jesus Christ and one of his great sermons is recorded in the Acts of the Apostles. St. Paul did not present an imposing figure, but he was an eloquent speaker and so he attracted a crowd, even some self-styled philosophers. Some of them were soon turned off and asked, "What is this ignorant show-off trying to say?" St. Paul was proclaiming the Resurrection of Jesus Christ. Eventually, St. Paul brought his message to the city council, the Areopagus. When the cultured and learned men there heard St. Paul speak about a rising from death, some ridiculed him. Others said, "We want to hear you speak about this again." Some believed.
Today, I must speak about Jesus and his Resurrection. Why? You have believed and are not like those who ridiculed St. Paul. You are like those who said, "We want to hear you speak about this again!"
The Resurrection of Jesus has been believed and disbelieved from the very first Easter morning. The apostles and disciples had their doubts at first but eventually came to believe. It was not as if they did not believe down-to-earth men they saw the logic – cynical as it was – of those who jeered at Jesus beneath the cross: "He saved others, let him save himself!" (Mt 27:40-42). They were sure he couldn't. It seemed they were right. Jesus could not save himself.
Strangely enough it was those who jeered at Jesus who later believed the Resurrection almost immediately. They provided the sepulcher guards with a story to explain it away: "While we slept, the apostles came and stole the body" (Mt 28:13). Through the centuries others have simply denied the Resurrection and others have said it was a fraud or hoax. Still others have tried to explain it away as an illusion arising from foolish hopes. In more recent times some have sought to give a pious spin to their denials by saying it was only a "spiritual" resurrection, as if Jesus only found new life in the memories of his followers, or that it was only an apparition.
From that first Easter to this day Christians have believed and rejoiced in the Resurrection of Jesus. Although the Resurrection remains a mystery – as to how it occurred – it is a real event with evidence that is historically verified. There were overjoyed witnesses who saw the risen Christ. There was the empty tomb with the linen cloths lying there. Guards were terror-stricken. The stone at the entrance of the tomb was rolled away (Jn 20:1-9; Mk 16:1-8; Mt 28:1-15; Lk 24:1-12).
What have Christians exactly believed? First of all, that God the Father through the action of the Holy Spirit raised Jesus from the dead (Acts 2:24). Secondly, Jesus rose in his real body but a body changed to reflect his heavenly glory. Jesus allowed himself to be touched (Lk 24:39). He ate with the apostles (Lk 24:42-43). His body bore the wounds he received on Good Friday (Lk 24:39-40). Yet Mary Magdalene first mistook him for the gardener on Easter morning (Jn 20:15). After the Resurrection Jesus clearly was not limited by the constraints of time and place. He passed through closed doors (Jn 20:19). He traveled a day's journey to Emmaus, ate with two disciples and still, almost in an instant, joined the apostles in Jerusalem (Lk 24:13-49). Perhaps the strongest proof of the Resurrection is the fact that his closest followers, those who were so timid during the Passion Week, suddenly became very bold and in time died for declaring emphatically, "Jesus rose from the dead!" (Acts 2:22-24; 8:54-60)). So great was their joy and conviction.
Today however, preaching the Resurrection of Jesus is most often frustrated by the indifference of people who simply are not impressed. "So what?" is their attitude. This indifference arises from the frenzied lives we live. People work so hard at making a living that they come to think living on this earth is all there is. People do not heed the words of St. Paul in the second reading: "Be intent on things above rather than on things of earth … set your heart on what pertains to higher realms" (Col 3:1-4).
The second reason why people seem indifferent is that they do not see the connection between the Resurrection of Jesus and their own lives. There is a profound connection!
Above all else the Resurrection confirms the teaching of Jesus. During his public ministry our Lord often confounded his hearers, for example, when he promised to give his flesh and blood as food and drink. Many of his own disciples remarked, "This sort of talk is hard to endure" (Jn 6:60). There were many hard sayings and great promises and our Lord by his resurrection ratified them all. By rising from the dead Jesus strengthened our faith and hope in "the forgiveness of sins, the resurrection of the body, and the life everlasting." St. Paul was clear about this when he wrote to the Corinthians: "Tell me, if Christ is preached as raised from the dead, how is it that some of you say there is no resurrection of the dead? If there is no resurrection of the dead, Christ himself has not been raised. And if Christ has not been raised, our preaching is void of content and your faith is empty too…. You are still in your sins" (1 Cor 15:12-17).
There is another connection. The Scriptures speak of the power of the Resurrection. What is this power? It is not a force like that which keeps the planets in orbit. It is the power of the Risen Christ seated at the right hand of the Father (Lk 22:69). There he can keep the promise he made, "Anything you ask me in my name, I will do it" (Jn 14:14). All that concerns our salvation passes from God through Christ and all our worship and prayers pass to God through Christ. We end all liturgical prayers with the words, "Through Christ our Lord" for this reason.
There is indeed a vital connection between the Resurrection of Jesus and our lives. We are filled with joy! This joy has filled the hearts of faithful Christians from the very first Easter. It has led the Church to celebrate Christ's Resurrection not only on Easter but every Sunday, and has led to the naming of the first day of the week "the Lord's Day."
Like those who heard St. Paul in Athens and said, "We want to hear you speak about this again," so we too must never tire of hearing over and over again, "Jesus Christ has risen! Indeed he has risen!" (Source: Rev. George M. Franko, "Homilies on the Liturgies of Sundays and Feasts," Homiletic & Pastoral Review, Vol. CIX, No. 6. San Francisco: Ignatius Press, March 2009, pp. 37-39; Suggested reading: Catechism of the Catholic Church, 647-655).
Reflection 14 – Son rise
"So on Sunday we all come together. This is the first day, on which God transformed darkness and matter and made the world; the day on which Jesus Christ our Savior rose from the dead." – St. Justin Martyr
John 20:1-10: It was very early on the first day of the week and still dark, when Mary of Magdala came to the tomb. She saw that the stone had been moved away from the tomb and came running to Simon Peter and the other disciple, the one Jesus loved. "They have taken the Lord out of the tomb," she said, "and we don't know where they have put him." So Peter set out with the other disciple to go to the tomb. They ran together, but the other disciple, running faster than Peter, reached the tomb first; he bent down and saw the linen cloths lying on the ground, but did not go in. Simon Peter who was following now came up, went right into the tomb, saw the linen cloths on the ground, and also the cloth that had been over his head; this was not with the linen cloths but rolled up in a place by itself. Then the other disciple who had reached the tomb first also went in; he saw and he believed. Till this moment they had failed to understand the teaching of scripture, that he must rise from the dead. The disciples then went home again.
Christ the Lord: Easter Sunday, when the Liturgy presents this passage to the Church, brings Holy Week to its glorious climax. Indeed, this week, which ranks highest among the periods of the liturgical year, is made "holy" precisely by the Lord's resurrection. Imagine how a Good Friday without Easter Sunday would alter the Christian message: Jesus would be no more than another Socrates. His teaching would perhaps be remembered, but his outlandish claims to be the Messiah, the Son of God, and the Light of the World would be invalidated. The apostles would have remained passive and frightened, and the Church would never have come into existence. The Eucharist would be, at best, a mere myth, an empty ritual. The martyrs, virgins, and other saints who have flooded these last twenty centuries with such revolutionary holiness would have remained mere citizens of the earth!
Jesus Christ was Lord of heaven. By his resurrection, he has conquered this fallen world's reigning powers of death. Now he is Lord of heaven and earth; the Kingdom of God is close at hand: among us, in fact, through the Church, which is the Risen Lord's body. There is only one Lord, Jesus Christ, crucified for our sins, risen for our redemption, and present through his Church. If now we embrace him there, he will make sure that we rise to embrace him forever in heaven.
Christ the Teacher: St. John's attention to detail is meaningful. He records how he himself ran to the empty tomb faster than St. Peter, but waited for Peter to go in first. His reward: "he saw and believed":faith. What could these minutiae have to teach us? Peter was the leader of the Twelve Apostles. Christ had dubbed him the rock upon which he would build his Church. At the Last Supper, he had commanded him to strengthen his brethren in the faith. Soon after his Resurrection, he specially commissioned him to feed and tend his sheep. St. John, the "beloved disciple," follows Peter into the empty tomb instead of rushing in ahead of him, and he receives the gift of faith; he comes to believe in the risen Lord.
The Church is not a conglomerate of individual believers all living out their own inspirations from the Holy Spirit. The Church is the unified Body of Christ and the organized people of God. It is the New Israel, and like the old Israel, it has a structure, and God has chosen to work through that structure. When we responsibly live out our membership in the Body of Christ, we stay in step with the Church, under the guidance of Peter's successor, the pope. We neither lag behind nor run too far ahead, and in that way Christ pours out upon us a strong and vibrant faith, just as he did for his beloved disciple, John.
Christ the Friend: He rose for us. He came to earth for us, he suffered for us, and he rose for us. Nothing in Christ was for himself. Nothing. He is all love, all self-giving, all obedience to the Father's will for the sake of our salvation. He rose so that we might rise with him. In his Resurrection, we see what he is preparing for us. How eagerly he looks forward to that day when he will "wipe away every tear" (Revelation 7:17) from our eyes and welcome us into the fullness of life that is his eternal kingdom! The more faithful we are to him now, the more we will share in his glory when he raises us from the dead. Good friends fill our lives on earth with joy and comfort; only Christ can offer a joy that will keep growing forever.
Christ: I know it's hard for you to feel the power and the joy of my Resurrection. You still need to grow in your faith and humility to be able to feel it. But you don't need to feel it in order to believe in me. Think of my Resurrection often. The more you turn the eyes of your heart towards it, the more its light will illumine and warm your heart, until your whole life is gradually bathed in its power and joy. And I have given you a reminder: the sunrise. Each day, the sun comes up and brings light to the world, just as I rose from the darkness of death in order to conquer it forever with the light of my life.
Christ in My Life: I believe that you have risen from the dead, Lord, though I still tend to live as if this life were all there is; but you know that in my heart I am seeking your will and your Kingdom. Help me to seek them as I ought. Why do I keep thinking that the broken shards of happiness that sparkle in this fallen world can have any meaning "for me or anyone" apart from a living friendship with you?
Have mercy on your Church, Lord. In this day and age, it is so hard to trust in authority, even in your divinely established authority. But I want to. Teach me to discern your presence and your will in the words and indications of the pope, as all the saints have done. Teach me to see you in him, and to love you by serving the Church through obeying him. May I too become a saint!
I know that you lived your life for my sake, for my salvation, and for my instruction – and to comfort me, so that I never have to suffer alone. I want to live my life for your sake, building up your Kingdom, obeying your will, making you known and loved by everyone around me. What else would be a worthy response to all that you have done for me? With the love of your heart, inflame my heart! Read the source: http://www.spiritualdirection.com/2016/03/23/son-rise-john-20-1-10
Reflection 15 – Jesus is risen!
Today, the Church repeats, sings, cries: "Jesus is risen!" But how can this be? Peter, John, the women went to the sepulcher and it was empty; He wasn't there. They went with their hearts closed by sadness, the sadness of a defeat: the Teacher, their Teacher, He whom they so loved, was executed, is dead. And no one comes back from death.
This is the defeat; this is the path of defeat, the path to the sepulcher. However, the Angel says to them: He's not here, He is risen." It is the first announcement: "He is risen." And then confusion, the heart closed, the apparitions. However, the disciples remained closed in the Cenacle the whole day, because they were afraid that the same would happened to them that happened to Jesus. And the Church does not cease to say to our defeats, to our closed and fearful hearts: "Stop, the Lord is risen." But if the Lord is risen, how is it that these things happen? How is it that there are so many tragedies, sicknesses, trafficking of persons, traffic of persons, wars, destructions, mutilations, vendettas, hatred?
But, where is the Lord?
Yesterday, I telephoned a young man with a grave illness, an educated youth, an engineer and to give him a sign of faith, I said to him: "There are no explanations for what is happening to you. Look at Jesus on the cross, God did this with His Son, and there is no other explanation." And he answered me: "Yes, but He asked the Son and the Son said yes. I wasn't asked if I wanted this." This moves us, no one of us has been asked: "But are you happy with what happens in the world? Are you ready to carry this cross ahead?" And the cross goes on, and faith in Jesus goes down. Today, the Church continues to say: "Stop, Jesus is risen."
And this isn't a fantasy; the Resurrection of Christ is not a feast with many flowers. This is beautiful, but it isn't this, it's more; it is the mystery of the discarded stone that ends up being the foundation of our existence. It means Christ is risen. In this disposable culture where what isn't useful goes the way of the used and is thrown away, where what isn't useful is discarded, that stone – Jesus – is discarded and <yet> is the source of life. And we also, pebbles on the ground, in this land of sorrow, of tragedies, with faith in the Risen Christ have meaning, in the midst of so many calamities.
The meaning of looking at the other, the meaning of saying: "Look, there isn't a wall; there is a horizon, there is life, there is joy, there is the cross with this ambivalence. Look ahead; don't 'close' yourself. You, pebble, have a meaning in life because you are a pebble next to that stone, that rock that the evil of sin has discarded." What does the Church say to us today in face of so many tragedies? Simply this. The discarded rock is not really discarded. The pebbles that believe and attach themselves to that rock aren't discarded, they have meaning and with this sentiment the Church repeats from the depth of her heart: "Christ is risen."
Let's think a bit, let each one of us think, of the daily problems, of the sicknesses we have lived through or that one of our relatives has; let's think of the wars, the human tragedies and, simply, with a humble voice, without flowers, alone, before God, before ourselves we say: "I don't know how this is so, but I'm sure that Christ is risen and I bet on this." Brothers and sisters, this is what I wanted to say to you. Return home today, repeating in your heart: "Christ is risen." – Source: Pope Francis https://zenit.org/articles/pope-gives-off-the-cuff-homily-during-easter-sunday-mass-full-text/
Reflection 16 – How has Jesus helped you?
Are you ready to proclaim the Good News about how Jesus has helped you? What holds you back? Do you hesitate because you don't yet understand how the deaths in your life (the sacrifices, the lost hope, the broken relationships, etc.) have been resurrected into new life?
Such hesitation was the mental state of the disciples on the first Easter morning, as depicted in the Gospel of John.
The attitude of Peter in the reading from Acts is quite a contrast! The disciples now know their calling: They were empowered and commissioned to testify that Jesus is the Savior, and they fully embraced this vocation.
Do you understand how Jesus is turning your tragedies and other difficulties into triumphs and great blessings?
To "testify" means to share the truth based on your own experiences. Peter specifically proclaimed that everyone who believes in Jesus receives forgiveness of sins. Of course he did! Peter knew first-hand what it's like to need and then receive Christ's forgiveness.
We will not understand much about how our sufferings have led us to a new and blessed life until we start talking about it. The first inklings of insight awaken when we discuss it within our close, holy friendships, like Mary of Magdala did when she ran to Peter and John after discovering the empty tomb. They, in turn, told the other disciples.
It was while they were together — in community — that Jesus appeared and revealed his resurrection to them. Later, after having lots of time to talk about it with friends, the Holy Spirit empowered them to go out and evangelize the world by sharing their experiences with anyone willing to listen.
Questions for Personal Reflection:
The empty tomb doesn't immediately make sense. What has been confusing to you during your faith journey? What has caused you to feel empty and frightened? Where might Jesus be in this?
Questions for Community Faith Sharing:
How have your own experiences of being forgiven enabled you to feel more compassionate toward others? Does that change the way you talk to them about God and church and other spiritual or moral issues? What is the biggest change that Jesus has brought into your life? What were you like before this change? How did God intervene? What were the results? This is your testimony. Practice sharing it by telling the story to your community of friends. – Read the source: http://gnm.org/good-news-reflections/?useDrDate=2017-04-15
Reflection 17 – St. Bernadette Soubirous (1844-1879 A.D.)
Bernadette Soubirous was born in 1844, the first child of an extremely poor miller in the town of Lourdes in southern France. The family was living in the basement of a dilapidated building when on February 11,1858, the Blessed Virgin Mary appeared to Bernadette in a cave above the banks of the Gave River near Lourdes. Bernadette, 14 years old, was known as a virtuous girl though a dull student who had not even made her first Holy Communion. In poor health, she had suffered from asthma from an early age.
There were 18 appearances in all, the final one occurring on the feast of Our Lady of Mt. Carmel, July 16. Although Bernadette's initial reports provoked skepticism, her daily visions of "the Lady" brought great crowds of the curious. The Lady, Bernadette explained, had instructed her to have a chapel built on the spot of the visions. There the people were to come to wash in and drink of the water of the spring that had welled up from the very spot where Bernadette had been instructed to dig.
According to Bernadette, the Lady of her visions was a girl of 16 or 17 who wore a white robe with a blue sash. Yellow roses covered her feet, a large rosary was on her right arm. In the vision on March 25 she told Bernadette, "I am the Immaculate Conception." It was only when the words were explained to her that Bernadette came to realize who the Lady was.
Few visions have ever undergone the scrutiny that these appearances of the Immaculate Virgin were subject to. Lourdes became one of the most popular Marian shrines in the world, attracting millions of visitors. Miracles were reported at the shrine and in the waters of the spring. After thorough investigation Church authorities confirmed the authenticity of the apparitions in 1862.
During her life Bernadette suffered much. She was hounded by the public as well as by civic officials until at last she was protected in a convent of nuns. Five years later she petitioned to enter the Sisters of Notre Dame. After a period of illness she was able to make the journey from Lourdes and enter the novitiate. But within four months of her arrival she was given the last rites of the Church and allowed to profess her vows. She recovered enough to become infirmarian and then sacristan, but chronic health problems persisted. She died on April 16, 1879, at the age of 35.
She was canonized in 1933.
Comment:
Millions of people have come to the spring Bernadette uncovered for healing of body and spirit, but she found no relief from ill health there. Bernadette moved through life, guided only by blind faith in things she did not understand—as we all must do from time to time.
Read the source: http://www.americancatholic.org/features/saints/saint.aspx?id=1355
SAINT OF THE DAY
Catholic saints are holy people and human people who lived extraordinary lives. Each saint the Church honors responded to God's invitation to use his or her unique gifts. God calls each one of us to be a saint. Click here to receive Saint of the Day in your email.
SAINT BERNADETTE SOUBIROUS

Saint Bernadette of Lourdes

VIRGIN, CONSECRATED RELIGIOUS
BORN
Bernadeta Sobirós
7 January 1844
Lourdes, Hautes-Pyrénées,France
DIED
16 April 1879 (aged 35)
Nevers, Nièvre, France
VENERATED IN
Catholic Church
BEATIFIED
14 June 1925, Rome, by Pope Pius XI[1]
CANONIZED
8 December 1933, Rome, byPope Pius XI[2]
FEAST
16 April
11 February
18 February (France)
PATRONAGE
Bodily illness, Lourdes, France, shepherds and shepherdesses, against poverty, people ridiculed for their faith
Marie-Bernarde "Bernadette" Soubirous (Occitan: Bernadeta Sobirós; 7 January 1844 – 16 April 1879) was the firstborn daughter of a miller from Lourdes, France, and is venerated as a saint in the Catholic Church.
Soubirous is best known for the Marian apparitions of a "small young lady" who asked for a chapel to be built at the nearby garbage dump of the cave-grotto at Massabielle where apparitions are said to have occurred between 11 February and 16 July 1858. She would later receive recognition when the lady who appeared to her identified herself as the Immaculate Conception.[3]
Despite initial skepticism from the Catholic Church, Soubirous's claims were eventually declared "worthy of belief" after a canonical investigation, and the Marian apparition is now known as Our Lady of Lourdes. Since her death, Soubirous's body has apparently remained internally incorrupt, but it is not without blemish; during her third exhumation in 1925, the firm of Pierre Imans made light wax coverings for her face and her hands due to the discoloration that her skin had undergone. These masks were placed on her face and hands before she was moved to her crystal reliquary in June 1925.[4]The Marian shrine at Lourdes (Midi-Pyrénées, France) went on to become a major pilgrimage site, attracting over five million pilgrims of all denominations each year.[5]
On December 8, 1933, Pope Pius XI declared Bernadette Soubirous a Saint of the Catholic Church. Her feast-day was fixed for February 18, the day her Lady promised to make her happy, not in this life, but in the next.
Early stages of her life
[
edit
]
Bernadette (the nickname by which she was universally known) was the daughter of François Soubirous (1807–1871), a miller, and Louise (née Casteròt; 1825–1866), a laundress.[6] She was the eldest of nine children—Bernadette, Jean (born and died 1845), Toinette (1846–1892), Jean-Marie (1848–1851), Jean-Marie (1851–1919), Justin (1855–1865), Pierre (1859–1931), Jean (born and died 1864), and a baby named Louise who died soon after her birth (1866).
Bernadette was born on 7 January 1844 and baptized at the local parish church, St. Pierre's, on 9 January, her parents' wedding anniversary. Bernadette's godmother was Bernarde Casterot, her mother's sister, a moderately wealthy widow who owned a tavern. Hard times had fallen on France and the family lived in extreme poverty. Bernadette was a sickly child. She contracted cholera as a toddler and suffered severe asthma for the rest of her life. Bernadette attended the day school conducted by the Sisters of Charity and Christian Instruction from Nevers.[7]
Visions
[
edit
]
By the time of the events at the grotto, her family's financial and social status had declined to the point where they lived in a one-room basement, formerly used as a jail, called le cachot, "the dungeon", where they were housed for free by her mother's cousin, Andre Sajoux.[8]
On 11 February 1858, Bernadette, then aged 14, was out gathering firewood with her sister Marie and a friend near the grotto of Massabielle (Tuta de Massavielha) when she experienced her first vision. While the other girls crossed the little stream in front of the grotto and walked on, Bernadette stayed behind, looking for a place to cross where she wouldn't get her stockings wet. She finally sat down to take her shoes off in order to cross the water and was lowering her stocking when she heard the sound of rushing wind, but nothing moved. A wild rose in a natural niche in the grotto, however, did move. From the niche, or rather the dark alcove behind it, "came a dazzling light, and a white figure". This was the first of 18 visions of what she referred to as aquero (pronounced [aˈk(e)ɾɔ]), Gascon Occitan for "that". In later testimony, she called it "a small young lady" (uo petito damizelo). Her sister and her friend stated that they had seen nothing.[9]
On 14 February, after Sunday Mass, Bernadette, with her sister Marie and some other girls, returned to the grotto. Bernadette knelt down immediately, saying she saw aquero again and falling into a trance. When one of the girls threw holy water at the niche and another threw a rock from above that shattered on the ground, the apparition disappeared.[10] On her next visit, 18 February, she said that "the vision" asked her to return to the grotto every day for a fortnight.[11]
This period of almost daily visions came to be known as la Quinzaine sacrée, "holy fortnight." Initially, her parents, especially her mother, were embarrassed and tried to forbid her to go. The supposed apparition did not identify herself until the seventeenth vision. Although the townspeople who believed she was telling the truth assumed she saw the Virgin Mary, Bernadette never claimed it to be Mary, consistently using the word aquero. She described the lady as wearing a white veil, a blue girdle and with a yellow rose on each foot — compatible with "a description of any statue of the Virgin in a village church".[12]
Bernadette's story caused a sensation with the townspeople, who were divided in their opinions on whether or not Bernadette was telling the truth. Some believed her to have a mental illness and demanded she be put in an asylum.[13]
The other contents of Bernadette's reported visions were simple and focused on the need for prayer and penance. On 25 February she explained that the vision had told her "to drink of the water of the spring, to wash in it and to eat the herb that grew there," as an act of penance. To everyone's surprise, the next day the grotto was no longer muddy but clear water flowed.[14] On 2 March, at the thirteenth of the alleged apparitions, Bernadette told her family that the lady said that "a chapel should be built and a procession formed".[7]
Her 16th claimed vision, which she stated went on for over an hour, was on 25 March. According to Bernadette's account, during that visitation, she again asked the woman for her name but the lady just smiled back. She repeated the question three more times and finally heard the lady say, in Gascon Occitan, "I am theImmaculate Conception" (Qué soï era immaculado councepcioũ, a phonetic transcription of Que soi era immaculada concepcion).[7]
Some of the people who interviewed her after her revelation of the visions thought her simple-minded. However, despite being rigorously interviewed by officials of both the Catholic Church and the French government, she stuck consistently to her story.
Results of her visions
[
edit
]
After investigation, Church authorities confirmed the authenticity of the apparitions in 1862.[6] In the 150 years since Bernadette dug up the spring, 69[15] cures have been verified by the Lourdes Medical Bureau as "inexplicable" — after what the Church claims are "extremely rigorous scientific and medical examinations" that failed to find any other explanation. The Lourdes Commission that examined Bernadette after the visions ran an intensive analysis on the water and found that, while it had a high mineral content, it contained nothing out of the ordinary that would account for the cures attributed to it. Bernadette said that it was faith and prayer that cured the sick.
Her request to the local priest to build a chapel at the site of her visions eventually gave rise to a number of chapels and churches at Lourdes. The Sanctuary of Our Lady of Lourdes is now one of the major Catholic pilgrimage sites in the world. One of the churches built at the site, the Basilica of St. Pius X, can accommodate 25,000 people and was dedicated by the future Pope John XXIII when he was the Papal Nuncio to France. Close to 5 million pilgrims from all over the world visit Lourdes (population of about 15,000) every year to pray and to drink the miraculous water, believing they obtain from the Lord healing of the body and of the spirit.
Later years
[
edit
]
Disliking the attention she was attracting, Bernadette went to the hospice school run by the Sisters of Charity of Neverswhere she finally learned to read and write. Although she considered joining the Carmelites, her health precluded her entering any of the strict contemplative orders. On 29 July 1866, with 42 other candidates, she took the religious habit of a postulant and joined the Sisters of Charity at their motherhouse at Nevers. Her Mistress of Novices was SisterMarie Therese Vauzou.[16] The Mother Superior at the time gave her the name Marie-Bernarde[17] in honor of her godmother who was named "Bernarde".
Bernadette spent the rest of her brief life there, working as an assistant in the infirmary[16] and later as a sacristan, creating beautiful embroidery for altar cloths and vestments. Her contemporaries admired her humility and spirit of sacrifice. One day, asked about the apparitions, she replied:[18]
| | | |
| --- | --- | --- |
| " | The Virgin used me as a broom to remove the dust. When the work is done, the broom is put behind the door again. | " |
She later contracted tuberculosis of the bone in her right knee. She had followed the development of Lourdes as a pilgrimage shrine while she still lived at Lourdes, but was not present for the consecration of the Basilica of the Immaculate Conception there in 1876.
For several months prior to her death, she was unable to take an active part in convent life. She eventually died of her long-term illness at the age of 35 on 16 April 1879,[16] while praying the holy rosary. On her deathbed, as she suffered from severe pain and in keeping with the Virgin Mary's admonition of "Penance, Penance, Penance," Bernadette proclaimed that "all this is good for Heaven!" Her final words were, "Blessed Mary, Mother of God, pray for me! A poor sinner, a poor sinner-" Bernadette's body was laid to rest in the Saint Gildard Convent.
Sainthood
[
edit
]
Bernadette Soubirous was declared venerable[17] by Pope Pius XI. She was officially canonized a Saint by Pope Pius XI on 8 December 1933.[2]
by Pope Pius X, and "Blessed" on 14 June 1925,
In the spring of 2015 the town of Lourdes lobbied for Bernadette's remains to be returned to Lourdes, a move opposed by the city of Nevers.[19]
Exhumations
[
edit
]
Bishop Gauthey of Nevers and the Church exhumed the body of Bernadette Soubirous on 22 September 1909, in the presence of representatives appointed by the postulators of the cause, two doctors and a sister of the community. They claimed that although the crucifix in her hand and her rosary had both oxidized, her body appeared incorrupt — preserved fromdecomposition. This was cited as one of the miracles to support her canonization. They washed and reclothed her body before burial in a new double casket.
The Church exhumed the corpse a second time on 3 April 1919. A doctor who examined the body noted, "The body is practically mummified, covered with patches of mildew and quite a notable layer of salts, which appear to be calcium salts. … The skin has disappeared in some places, but it is still present on most parts of the body."
In 1925, the church exhumed the body for a third time. They took relics, which were sent to Rome. A precise imprint of the face was molded so that the firm of Pierre Imans in Paris could make a wax mask based on the imprints and on some genuine photos to be placed on her body. This was common practice for relics in France as it was feared that the blackish tinge to the face and the sunken eyes and nose would make an unpleasant impression on the public. Imprints of the hands were also taken for the presentation of the body and the making of wax casts. The remains were then placed in a gold and crystal reliquary in the Chapel of Saint Bernadette at the mother house in Nevers.
Three years later in 1928, Doctor Comte published a report on the exhumation of Blessed Bernadette in the second issue of theBulletin de I'Association medicale de Notre-Dame de Lourdes.
"I would have liked to open the left side of the thorax to take the ribs as relics and then remove the heart which I am certain must have survived. However, as the trunk was slightly supported on the left arm, it would have been rather difficult to try and get at the heart without doing too much noticeable damage. As the Mother Superior had expressed a desire for the Saint's heart to be kept together with the whole body, and as Monsignor the Bishop did not insist, I gave up the idea of opening the left-hand side of the thorax and contented myself with removing the two right ribs which were more accessible. … What struck me during this examination, of course, was the state of perfect preservation of the skeleton, the fibrous tissues of the muscles (still supple and firm), of the ligaments, and of the skin, and above all the totally unexpected state of the liver after 46 years. One would have thought that this organ, which is basically soft and inclined to crumble, would have decomposed very rapidly or would have hardened to a chalky consistency. Yet, when it was cut it was soft and almost normal in consistency. I pointed this out to those present, remarking that this did not seem to be a natural phenomenon."
In media
[
edit
]
In 1909 the French short movie Bernadette Soubirous et les Apparitions de Lourdes, directed by Honoré Le Sablais,[20][21] is the first attempt to tell with the new cinematographic art the story of Bernadette, according to RAI 3 documentary Lourdes. La storia.[22]
In 1929 the French film La vie merveilleuse de Bernadette directed by Georges Pallu and starring Alexandra as Bernadette.[23]
In 1935 the Portuguese Georges Pallu directed La Vierge du rocher("The Virgin of the Rock") with Micheline Masson in the role of Bernadette.[24]
Bernadette's life was given a fictionalized treatment in Franz Werfel's novel, The Song of Bernadette, which was later adapted into a 1943 film of the same name starring Jennifer Jones as Bernadette and the uncredited Linda Darnell as theImmaculate Conception. Jones won the Best Actress Oscar for this portrayal.[25]
In 1960, Andy Williams released his album The Village of St. Bernadette, which featured the 1959 song "The Village of St. Bernadette".
In 1961 Daniéle Ajoret portrayed Bernadette in Bernadette of Lourdes (French title: Il suffit d'aimer or Love is Enough) of Gilbert Cresbón.[26][27]
Cristina Galbó portrayed Aquella joven de blanco (A Little Maiden in White), Spain, 1965, directed by León Klimovsky. [28]
In 1967 a French TV movie L'affaire Lourdes directed by Marcel Bluwal and starring Marie-Hélène Breillat as Bernadette.[29]
In 1981 Andrea del Boca portrayed Bernadette in a homonymous Argentine television mini-series directed by her father Nicolás del Boca[30] (4 episodes of 1 hour each).[31]
In 1987, Jennifer Warnes recorded "Song of Bernadette", co-written with Leonard Cohen, for her album of Cohen compositions Famous Blue Raincoat. The first verse refers to the "child called Bernadette" who "saw the Queen of Heaven once". The song has been covered by other well-known artists, including Anne Murray and Bette Midler.
Bernadette in 1988 and La Passion de Bernadette (The Passion of Bernadette) in 1989 by Jean Delannoy, starring Sydney Penny in the lead role.[29][32]
In 1990 Fernando Uribe and Steven Hahn directed a short animated film, Bernadette: La Princesa de Lourdes, produced by John Williams and Jorge Gonzalez,[33] available in English since 1991 with the title Bernadette – The Princess of Lourdes.[34]
Angèle Osinsky portrayed Saint Bernadette in the Italian TV movie Lourdes, 2000, by Lodovico Gasparini.[29]
In 2002, the musical Vision by Jonathan Smith and Dominic Hartley, depicting the life of Bernadette, debuted in Liverpool. It has been performed in the UK, France, and Nigeria.[35]
In 2007 an Indian film Our Lady of Lourdes directed by V.R. Gopinath and starring Ajna Noiseux [36][37]
2009 'Bernadette', an opera in three acts by Trevor Jones. First performance 2016 in Gloucestershire, England. www.pcto.webeden.co.uk
In 2011 a French film Je m'appelle Bernadette directed by Jean Sagols and starring Katia Cuq (Katia Miran).[29]
In 2015 "Le Coup de Grâce" an original song about St. Bernadette was published and released on Youtube by American songwriter Orv Pibbs.[38]
See also
[
edit
]
Notes and references
[
edit
]
Bibliography
[
edit
]
Taylor, Thérèse (2003). Bernadette of Lourdes. Burns and Oates.ISBN 0-86012-337-5.
Sadler, Anna T. The Wonders of Lourdes, (1875)
Clarke, SJ, Richard. Lourdes: Its Inhabitants, Its Pilgrims, and Its Miracles, (1888)
Keyes, Frances Parkinson. Bernadette of Lourdes (1955)
Laurentin, Rene. Visage de Bernadette, Lourdes (1978), (French)
Bernadette of Lourdes, St. Gildard, Nevers, France, (1926)
Annales de Notre Dame de Lourdes (Missionaries of the Immaculate Conception), Lourdes 1871 (French)
The Wonders of Massabielle at Lourdes (Rev. S. Pruvost), 1925
Notre Dame de Lourdes (Henri Lasserre), Paris 1870 (French)
Bernadette (Henri Lasserre), Paris 1879 (year of Bernadette's death), (French)
Our Lady of Lourdes (Henri Lasserre), June 1906 (English)
The Miracle Joint at Lourdes From "Essays " by Woolsey Teller, Copyright 1945 by The Truth Seeker Company, Inc. Critique of the Lourdes story.
Our Lady of Lourdes (Henri Lasserre), 1875 (English)
La Sainte Vierge a Lourdes, 1877 (French)
Das Lied von Bernadette (Franz Werfel), 1953 (German)
The Happening at Lourdes (Alan Neame), 1967
Lourdes (Ruth Harris), 1999
After Bernadette (Don Sharkey), 1945
And I Shall Be Healed (Edeltraud Fulda), 1960
Saint Bernadette (Margaret Trouncer), 1964
A Queen's Command (Anna Kuhn), 1947
Bernadette (Marcelle Auclair), 1958
A Holy Life: St. Bernadette of Lourdes (Patricia McEachern), 2005
The Story of Bernadette (Rev. J. Lane), 1997
The Wonder of Lourdes (John Oxenham), 1926
Lourdes (Émile Zola), 1895 (German)
Bernadette Speaks: A Life of Saint Bernadette Soubirous in Her Own Words, René Laurentin, Pauline Books and Media, 2000.
St. Bernadette (Leonard Von Matt / Francis Trochu), 1957
Bernadette of Lourdes (J.H. Gregory), 1914 (1st U.S. book)
Lourdes (Émile Zola), 2000 (English)
The Miracle of Bernadette (Margaret Gray Blanton), 1958
My Witness, Bernadette (J.B. Estrade), 1951
St. Bernadette Soubirous: 1844–1879, by Abbe Francois Trochu, TAN Books and Publishers, Inc., 1957.
We Saw Her (B.G. Sandhurst), 1953
Werfel, Franz. The Song of Bernadette, 1942
Magazines and articles