Archbishop Socrates Villegas condemns extra judicial killings in Christmas message
MANILA, Dec. 25, 2016— Archbishop Socrates Villegas of Lingayen-Dagupan has denounced the spate of summary executions, in his traditional Christmas Day pastoral message.
In his seventh Christmas message as Pangasinan prelate, he highlighted how the "ugliness" of extrajudicial killings is destroying Christmas as a feast of "beauty".
"We have Christmas but there is blood spilling on our streets and sidewalks," Villegas lamented.
"This blood spilling is ugly because it is not the plan of God for His people. Murder is ugly. Extra judicial killing is ugly," he said.
More than 6,100 bodies have piled up since President Rodrigo Duterte took office in July, having promised a brutal crackdown on the illegal drug trade in the country.
The archbishop said while many people are celebrating Christ's birth, there are also thousands of families mixing Christmas carols with their "quiet tears because a loved one has been stricken down by a bullet."
"Their noche buena is bland and tasteless because the bitter taste of death is too strong to forget," said Villegas, who is also the president of the Catholic Bishops' Conference of the Philippines.
"There are Christmas carols in the air but there is blood by the garbage dump and even inside jails. There is a Christmas parol by the window at home but the unresolved murder at home outshines our Christmas lights," he said.
The church leader has also warned that anger has become so common and ordinary, to the point that the culture of revenge "is slowly enchaining us."
"Anger pushes us to pursue the illusion that we must kill in order to defend life," he added in his message which was also read as homily by all parish priests in Pangasinan province on Christmas Day.
He said that many people also start living fear not just for their lives but also from "calumny, malicious gossip and trumped up charges" that eventually allowing themselves to be silenced.
"We bury our heads in the sand and pretend that all is well. Christmas brings us pain not just joy," Villegas said, as he called on his flock not to let the festive Christmas mood numb them to the spate of killings.
"Let not the Christmas feasting become like morphine to numb us and make us forget," he said.
"Fear and anger are indeed strong human feelings but greater than anger and fear is hope. Christmas is not a story of anger and fear."
"Fear and anger are indeed strong human feelings but greater than anger and fear is hope. Christmas is not a story of anger and fear. Anger and fear came from Herod not from Christ. Christ brings hope; Herod sows anger and fear. Christmas is Christ not Herod. Christmas is hope, hope stronger than fear and anger."
"Do not let anger kill you. Do not let anger push you to nod in agreement with murder. Do not let fear intimidate you. There is no peace for the coward. There is no happiness for the lazy," he said. (CBCPNews)
Read the source: http://www.cbcpnews.com/cbcpnews/?p=88926
Published on Dec 3, 2016
Watch Next: Fighting The Worldwide Drug Epidemic https://youtu.be/tPTaubNQpd0?list=PLZ…
Thousands of people have been dragged from their homes and executed on the streets since Philippine President Rodrigo Duterte declared a new war on drugs. Police are allegedly playing both sides of the war, while contract killers do the dirty work and users surrender to jail cells, in fear of their lives. Follow along with photojournalists on the front lines of the murder beat, where killings are a daily occurrence and the streets run with blood.
Subscribe for more videos:
https://www.youtube.com/channel/UCV3N…
Like us on Facebook: https://www.facebook.com/ajplusenglish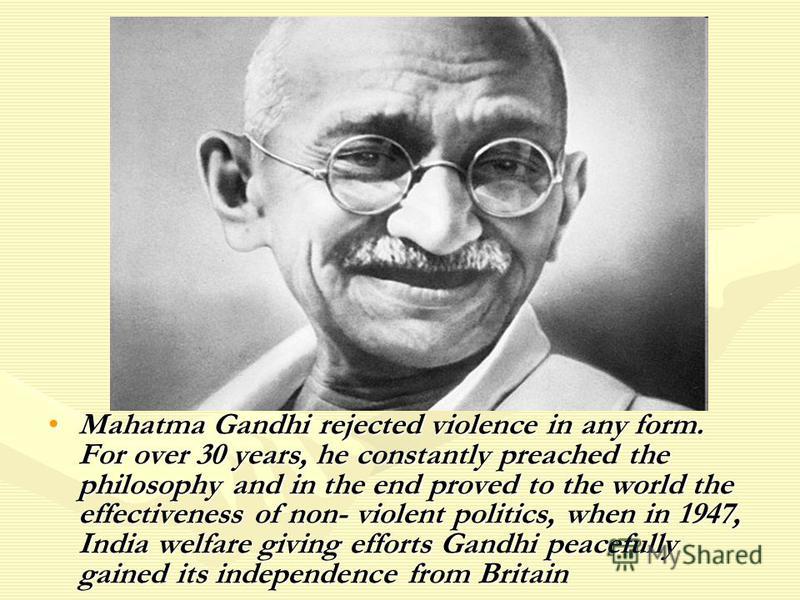 Politics of nonviolence
"VIOLENCE is not the cure for our broken world." Thus speak Pope Francis in message of the 50th World Day of Peace that will be observed on January 1, 2017, but already released this Monday on the Feast of Our Lady of Guadalupe.
Titled "Nonviolence: a Style of Politics for Peace," this may be the first extensive treatment on nonviolence by a pope, although St. John Paul II tackles this issue in three paragraphs in Centesimus Annus and stressed in passing the fact that momentous change in the lives of people, nations and states had come about "by means of peaceful protest, using only the weapons of truth and justice… by the non-violent commitment of people who, while always refusing to yield to the force of power, succeeded time after time in finding effective ways of bearing witness to the truth."
The devastation of two world wars and other forms of "piecemeal" violence has lead humanity nowhere closer neither to peace nor progress. The Pope asks, "Can violence achieve any goal of lasting value" Or does it merely lead to retaliation and to a cycle of deadly conflicts that benefit only a few 'warlords.'?
Indeed, violence is not one of the paths to peace. "Countering violence with violence leads at best to forced migration and enormous suffering, because vast amounts of resources are diverted to military ends and away from the everyday needs to your people, families experiencing hardships, the elderly, the infirm and the great majority of people in our world. At worst, it can lead to the death, physical and spiritual, of many people, if not all."
Pope Francis says that active nonviolence is more powerful than violence. He cites history to prove that. He quotes Mother Teresa when she received her Nobel Peace Prize in 1979, "We in our family don't need bombs and guns, to destroy to bring peace—just get together, love one another…and we will be able to over all the evil that is in the world." He says, moreover, that decisive and consistent practice of nonviolence had encouraging fruits in peace building. "The achievements of Mahatma Gandhi and Khan Abdul Ghaffar Khan in the liberation of India, and of Dr. Martin Luther King, Jr., in combating racial discrimination will never be forgotten. Women in particular are often leaders of nonviolence, as for example, was Leymah Gbowee and the thousands of Liberian women, who organized pray-ins and nonviolent protest that resulted in high-level peace talks to end the second civil war in Liberia."
In the Philippines were violence was congenital with the Martial Law of the late dictator Ferdinand Marcos, active nonviolence had encouraging results that finally conscientized people into the bloodless EDSA revolution in February 1986. Among the more prominent names in the active nonviolence initiatives was the Jesuit Fr. Jose Blanco who made living and preaching active nonviolence his ministry.
It is sad that hereabouts violence has become the centerpiece of politics. Six months into his presidency, Mr. Rodrigo Duterte has riddled his political path with blood with almost Six Thousand people now dead in the euphemistically crafted "war against drugs."
Our lifelong Christian formation
WE need to understand that our Christian formation will take our whole lifetime. This should come as no surprise to us, since our ultimate goal in life is none other than for each one of us to be "alter Christus," another Christ. And can anyone dare to say that he
is Christ-like enough?
This is what God wants us to be, since we have been created in his image and likeness. And Christ who, as the second person of the Blessed Trinity and the perfect self-image of God, is the pattern of our humanity as well as our savior and restorer of our
God-like image after we spoiled our original creation through our sin.
We need to go to Christ. For his part, Christ is doing everything to bring us back to God from whom we come and to whom we belong. We need to spend time to know Christ better so as to love and serve him as is proper to us, being children of God.
We can be sure that that time spent with him will certainly be no waste of time. In fact, it will be the best way we can spend our time, because we would be with someone who really matters in our life.
The duty to take care of formation is coterminous with life itself, which will always give us lessons. And that's because the basics and essentials, the absolute, old and the permanent truths, which we may already know, will always have to cope and somehow need to get enriched by the incidentals in life, by the relative, innovative and changing things.
In his second letter, St. Peter urges us to go on with our formation: "Strive diligently to supply your faith with virtue, your virtue with knowledge, your knowledge with self-control, your self-control with patience, your patience with piety, your piety with fraternal love, your fraternal love with charity." (1,5-7)
And as we all know, charity is a never-ending affair, ever making new demands on us, and introducing us to more aspects, dimensions and challenges in life. It will always push us to do more, to give more, to be more.
Besides, given the rapid pace of developments in the world today, can we think that we can afford to sit pretty and rely simply on what we have learned so far? Not only that. If we realize more deeply that our ultimate goal is communion with God and with others, can we ever think that we already have enough formation to reach that goal?
We should take this duty of our lifelong Christian formation seriously.
Read the source: http://www.cbcpnews.com/cbcpnews/?p=88859
Related articles/ Videos click below:
Cardinal Tagle and Archbishop Villegas denounce death penalty http://www.pagadiandiocese.org/2016/12/12/cardinal-tagle-and-archbishop-villegas-denounce-death-penalty/
Philippines' Death Penalty: Retaliation or Restoration? http://www.pagadiandiocese.org/2016/12/21/philippines-death-penalty-retaliation-or-restoration/
Cardinal Tagle: 'I will not give up on criminals' http://www.pagadiandiocese.org/2016/12/14/cardinal-tagle-i-will-not-give-up-on-criminals/
Bishop Broderick Pabillo: 'Drug war kills only the poor' http://www.pagadiandiocese.org/2016/12/10/bishop-broderick-pabillo-drug-war-kills-only-the-poor/
Filipinos urged: 'Oppose death penalty' – Archbishop Socrates Villegas http://www.pagadiandiocese.org/2016/12/08/filipinos-urged-oppose-death-penalty-archbishop-socrates-villegas/
Bishop Arturo Bastes: 'Horrible advice inspired by Satan' – Reinstatement of the death penalty http://www.pagadiandiocese.org/2016/12/07/bishop-arturo-bastes-horrible-advice-inspired-by-satan-reinstatement-of-the-death-penalty/
Bishop Joel Baylon alarmed: Public 'desensitized' amid killings http://www.pagadiandiocese.org/2016/12/01/bishop-joel-baylon-alarmed-public-desensitized-amid-killings/
Over 300 NGOs call on the United Nations to take immediate action on the hundreds of extrajudicial killings of suspected drug offenders in the Philippines http://www.pagadiandiocese.org/2016/08/02/over-300-ngos-call-on-the-united-nations-to-take-immediate-action-on-the-hundreds-of-extrajudicial-killings-of-suspected-drug-offenders-in-the-philippines/
RESPONSE TO DIYOS-DIYOSAN DUTERTE ON HIS QUESTION: 'WHERE IS GOD WHEN BABIES ARE RAPED AND KILLED?' http://www.pagadiandiocese.org/2016/09/28/response-to-diyos-diyosan-duterte-on-his-question-where-is-god-when-babies-are-raped-and-killed/
CBCP Ethical Guidelines on Proposals to Restore the Death Penalty in Philippines http://www.pagadiandiocese.org/2016/09/14/cbcp-ethical-guidelines-on-proposals-to-restore-the-death-penalty-in-philippines/
CBCP President Socrates Villegas laments: Filipino values slowly eroding, being twisted http://www.pagadiandiocese.org/2016/10/02/cbcp-president-socrates-villegas-laments-filipino-values-slowly-eroding-being-twisted/
Negros bishops: Gov't action on killings 'inadequate' in the Philippines http://www.pagadiandiocese.org/2016/10/09/negros-bishops-govt-action-on-killings-inadequate-in-the-philippines/
Pope Francis: Death penalty fosters revenge, not justice, pope says http://www.pagadiandiocese.org/2016/06/21/pope-francis-death-penalty-fosters-revenge-not-justice-pope-says/
Tolerating Terror http://www.pagadiandiocese.org/2016/08/03/tolerating-terror/
Manila Bishop Broderick Pabillo on killings: Crime can't stop crime http://www.pagadiandiocese.org/2016/07/26/manila-bishop-broderick-pabillo-on-killings-crime-cant-stop-crime/
Bishop Ruperto Santos to law-enforcers: 'Respect dignity of life' http://www.pagadiandiocese.org/2016/07/31/bishop-ruperto-santos-to-law-enforcers-respect-dignity-of-life/
Bishop Teodoro Bacani alarmed by rash of drug suspect slayings http://www.pagadiandiocese.org/2016/07/11/bishop-teodoro-bacani-alarmed-by-rash-of-drug-suspect-slayings/
CBCP head Archbishop Socrates Villegas: 'We will resist the moral wrong' http://www.pagadiandiocese.org/2016/07/10/cbcp-head-archbishop-socrates-villegas-we-will-resist-the-moral-wrong/
Archbishop Socrates Villegas' Pastoral appeal to our law enforcers: Appeal to Reason and Humanity – Seek peace and pursue it (Ps.34:14) http://www.pagadiandiocese.org/2016/06/21/archbishop-socrates-villegas-pastoral-appeal-to-our-law-enforcers-appeal-to-reason-and-humanity-seek-peace-and-pursue-it-ps-3414/
Cardinal Tagle: Oppose 'culture of death,' Church prays for leaders http://www.pagadiandiocese.org/2016/06/19/cardinal-tagle-oppose-culture-of-death-church-prays-for-leaders/
CBCP President Archbishop Socrates Villegas alarmed over vigilante killings http://www.pagadiandiocese.org/2016/06/20/cbcp-president-archbishop-socrates-villegas-alarmed-over-vigilante-killings/
Death penalty won't solve crime: Branson – Visiting tycoon cites experience in Europe http://www.pagadiandiocese.org/2016/05/25/death-penalty-wont-solve-crime-branson-visiting-tycoon-cites-experience-in-europe/
Is death penalty Biblical? Priest explains why not http://www.pagadiandiocese.org/2016/05/23/is-death-penalty-biblical-priest-explains-why-not/
Law dean raises 7 arguments vs death penalty http://www.pagadiandiocese.org/2016/05/23/law-dean-raises-7-arguments-vs-death-penalty/
Pope Francis Calls for Abolition of Death Penalty http://www.pagadiandiocese.org/2016/02/21/pope-francis-calls-for-abolition-of-death-penalty/
If death penalty returns, bishop says he'll volunteer to die http://www.pagadiandiocese.org/2016/05/20/if-death-penalty-returns-bishop-says-hell-volunteer-to-die/
In a letter (March 20,2015) to the International Commission against the Death Penalty, the Pope Francis says that today the death penalty is "inadmissible, no matter how serious the crime committed. It is an offence against the inviolability of life and the dignity of the human person." He adds that it "does not render justice to the victims, but rather fosters vengeance."
Related Articles/ Videos click below:
WHAT IS THE TRUE MEANING OF "SEPARATION OF CHURCH AND STATE"? http://www.pagadiandiocese.org/2016/05/26/what-is-the-true-meaning-of-separation-of-church-and-state/
Archbishop Socrates Villegas: CBCP head blasts attempts to 'silence' bishops http://www.pagadiandiocese.org/2016/11/14/archbishop-socrates-villegas-cbcp-head-blasts-attempts-to-silence-bishops/
Archbishop Socrates Villegas: Statement on the Supreme Court decision to allow the burial of former president Marcos at the Libingan ng mga Bayani http://www.pagadiandiocese.org/2016/11/09/archbishop-socrates-villegas-statement-on-the-supreme-court-decision-to-allow-the-burial-of-former-president-marcos-at-the-libingan-ng-mga-bayani/
Rody Duterte: Taking birth control pills not a sin http://www.pagadiandiocese.org/2016/08/02/rody-duterte-taking-birth-control-pills-not-a-sin/
Is the Catholic Church the most hypocritical institution? A reply to Mayor Duterte http://www.pagadiandiocese.org/2016/05/22/is-the-catholic-church-the-most-hypocritical-institution-a-reply-to-mayor-duterte/
Can you believe in God but not in religion? A reply to Mayor Duterte http://www.pagadiandiocese.org/2016/05/22/can-you-believe-in-god-but-not-in-religion-a-reply-to-mayor-duterte/
WHY IT IS IMPOSSIBLE TO "HATE RELIGION BUT LOVE JESUS" http://www.pagadiandiocese.org/2016/09/01/why-it-is-impossible-to-hate-religion-but-love-jesus/
Why do I have to go to a human being to ask forgiveness from him? A reply to Mayor Duterte http://www.pagadiandiocese.org/2016/05/29/why-do-i-have-to-go-to-a-human-being-to-ask-forgiveness-from-him-a-reply-to-mayor-duterte/
THE DOWNLOAD—PHILIPPINES PRESIDENT RODRIGO DUTERTE: CATHOLICISM IS IRRELEVANT http://www.pagadiandiocese.org/2016/06/02/the-download-philippines-president-rodrigo-duterte-catholicism-is-irrelevant/
CATHOLIC PHILIPPINES ELECTS SELF-PROFESSED DICTATOR: Rodrigo Duterte may replace congress with revolutionary government http://www.pagadiandiocese.org/2016/05/10/catholic-philippines-elects-self-professed-dictator-rodrigo-duterte-may-replace-congress-with-revolutionary-government/
A post-election call for action for Catholic pastors: A self-examination of an observer priest http://www.pagadiandiocese.org/2016/06/02/a-post-election-call-for-action-for-catholic-pastors-a-self-examination-of-an-observer-priest/
CBCP head Archbishop Socrates Villegas breaks silence on Duterte's attacks vs Church http://www.pagadiandiocese.org/2016/06/05/cbcp-head-archbishop-socrates-villegas-breaks-silence-on-dutertes-attacks-vs-church/
Christians Voting for Pro-Aborts?!?! http://www.pagadiandiocese.org/2016/04/06/christians-voting-for-pro-aborts/
Catholic Bishop Thomas Tobin: "Never Vote for Any Candidate of Any Party Who Supports Abortion" http://www.pagadiandiocese.org/2016/04/25/catholic-bishop-thomas-tobin-never-vote-for-any-candidate-of-any-party-who-supports-abortion/
'SACRILEGE COMMUNION' – "If they continue to support candidates who espouse violence as a means to resolve conflicts" http://www.pagadiandiocese.org/2016/04/07/sacrilege-communion-if-they-continue-to-support-candidates-who-espouse-violence-as-a-means-to-resolve-conflicts/
Cebu Archbishop Jose Palma and Emeritus Ricardo Cardinal Vidal back call to examine conscience… if they agree with the candidate's platform of violence http://www.pagadiandiocese.org/2016/04/12/cebu-archbishop-jose-palma-and-emeritus-ricardo-cardinal-vidal-back-call-to-examine-conscience-if-they-agree-with-the-candidates-platform-of-violence/
Press Statement of Archbishop Socrates Villegas contrary to the misleading if not deceptive post of GMA News Online http://www.pagadiandiocese.org/2016/04/19/press-statement-of-archbishop-socrates-villegas-contrary-to-the-misleading-if-not-deceptive-post-of-gma-news-online/
Mayor Duterte? by Archbishop Socrates Villegas http://www.pagadiandiocese.org/2016/04/15/mayor-duterte-by-archbishop-socrates-villegas/
Prospects under a Duterte Presidency: Scenario Analysis
http://www.pagadiandiocese.org/2016/05/05/prospects-under-a-duterte-presidency-scenario-analysis/
Archbishop Antonio Ledesma in Mindanao slams Duterte over killings http://www.pagadiandiocese.org/2016/05/05/archbishop-antonio-ledesma-in-mindanao-slams-duterte-over-killings/
Catholics and women against Duterte http://www.pagadiandiocese.org/2016/05/05/catholics-and-women-against-duterte/
Archdiocese of Cotabato: Circular Letter on the 2016 Elections – Cardinal Orlando Quevedo http://www.pagadiandiocese.org/2016/05/07/archdiocese-of-cotabato-circular-letter-on-the-2016-elections-cardinal-orlando-quevedo/
Cardinal Orlando Quevedo warns voters about promises of 'change' http://www.pagadiandiocese.org/2016/05/03/cardinal-orlando-quevedo-warns-voters-about-promises-of-change/
Archbishop Socrates Villegas: Discerning for whom to vote in the National and Local Elections – Lord guide us with your grace http://www.pagadiandiocese.org/2016/04/13/archbishop-socrates-villegas-discerning-for-whom-to-vote-in-the-national-and-local-elections-lord-guide-us-with-your-grace/
Archbishop Socrates Villegas urges voters to use 10 commandments in choosing their candidates http://www.pagadiandiocese.org/2016/04/07/archbishop-socrates-villegas-urges-voters-to-use-10-commandments-in-choosing-their-candidates/
Archbishop Socrates Villegas to voters: Don't be swayed by surveys http://www.pagadiandiocese.org/2016/04/06/archbishop-socrates-villegas-to-voters-dont-be-swayed-by-surveys/
Bishop Arturo M. Bastes: A Testimony during Martial Law (1973-1986) of the Marcos Regime of the Philippines http://www.pagadiandiocese.org/2016/04/15/bishop-arturo-m-bastes-a-testimony-during-martial-law-1973-1986-of-the-marcos-regime-of-the-philippines/
Irish Bishops Provide Pastoral Reflection in Lead-up to Elections: Ten questions based on Catholic Social Teaching for Catholics to ask candidates http://www.pagadiandiocese.org/2016/04/29/irish-bishops-provide-pastoral-reflection-in-lead-up-to-elections-ten-questions-based-on-catholic-social-teaching-for-catholics-to-ask-candidates/
An Assessment of the New USCCB Document Faithful Citizenship: FCFC (#34) lists "intrinsically evil acts," and says that Catholics cannot vote for a political candidate "who favors a policy promoting" them http://www.pagadiandiocese.org/2016/01/06/an-assessment-of-the-new-usccb-document-faithful-citizenship-fcfc-34-lists-intrinsically-evil-acts-and-says-that-catholics-cannot-vote-for-a-political-candidate-who-fav/
US Bishops release latest version of 'Forming Consciences for Faithful Citizenship,' Catholic guide to voting http://www.pagadiandiocese.org/2016/08/12/us-bishops-release-latest-version-of-forming-consciences-for-faithful-citizenship-catholic-guide-to-voting/
Kansas bishops offer election year guidance http://www.pagadiandiocese.org/2016/09/28/kansas-bishops-offer-election-year-guidance/
Here's one clear and uncomplicated principle for voting: Don't vote for pro-abortion politicians http://www.pagadiandiocese.org/2016/08/16/heres-one-clear-and-uncomplicated-principle-for-voting-dont-vote-for-pro-abortion-politicians/
THE DOWNLOAD—YOUR VOTE COUNTS – But it's your own soul that'll do the counting http://www.pagadiandiocese.org/2016/02/09/20527/
THE VORTEX: A TIE IS A LOSS – Maybe Catholics should concentrate more on the Faith than on politics http://www.pagadiandiocese.org/2016/03/15/the-vortex-a-tie-is-a-loss-maybe-catholics-should-concentrate-more-on-the-faith-than-on-politics/
Catholic Bishops: Voting for Candidate who supports abortion is formal cooperation with evil
Should Pope Francis get involved in politics? Of course he should http://www.pagadiandiocese.org/2016/02/19/should-pope-francis-get-involved-in-politics-of-course-he-should/
Is Health Care a Pro Life Issue? http://www.pagadiandiocese.org/2016/02/14/is-health-care-a-pro-life-issue/
BISHOP ROBERT MCELROY GOES SOFT ON INTRINSIC EVIL: San Diego bishop says intrinsic evils don't automatically prioritize issues for voters http://www.pagadiandiocese.org/2016/02/12/bishop-robert-mcelroy-goes-soft-on-intrinsic-evil-san-diego-bishop-says-intrinsic-evils-dont-automatically-prioritize-issues-for-voters/
WATCH: Fr. Pavone on why Catholics can't sit out the election http://www.pagadiandiocese.org/2016/09/28/watch-fr-pavone-on-why-catholics-cant-sit-out-the-election/
Archbishop Oscar Cruz on the forthcoming elections: Principle of participation
Is Socialism Making a Comeback? – Despite Bernie Sanders's best efforts, socialism is still as bad an idea as it ever was http://www.pagadiandiocese.org/2016/02/10/is-socialism-making-a-comeback-despite-bernie-sanderss-best-efforts-socialism-is-still-as-bad-an-idea-as-it-ever-was/
CBCP President Archbishop Soc Villegas grieved over Duterte's cursing of Pope
"When we find vulgarity funny, we have really become beastly and barbaric as a people. When a revered and loved and admired man like Pope Francis is cursed by a political candidate and the audience laugh, I can only bow my head and grieve in great shame." http://www.pagadiandiocese.org/2015/12/02/cbcp-president-archbishop-soc-villegas-grieved-over-dutertes-cursing-of-pope-etc/