Readings & Reflections with Cardinal Tagle's Video: Thirty-second Sunday in Ordinary Time C & St. Nicholas Tavelic & Companions, November 6,2016
Last All Saints/ All Souls Day we commemorate our departed brothers and sisters who are now in heaven or in purgatory because we believe in life after death. In the Gospel (Lk 20:27-38), the Sadducees who deny that there is a resurrection presented this story to Jesus, "A woman's husband dies, her brother-in-law takes her to raise up children, he dies… and on through seven husbands. On the day when the dead rise to life, whose wife will she be? All seven of them had married her" (Lk 20:28-33). The Catechism teaches that our lives are measured by time, in the course of which we grow old, and death seems like the normal end of life. To rise with Christ, we must die with Christ: we must "be away from the body and at home with the Lord" (2 Cor 5:8). In that "departure" which is death the soul is separated from the body (Phil 1:23). It will be reunited with the body on the day of resurrection of the dead (CCC: 1005-7). In death, God calls us to himself and can transform our death into an act of obedience and love to the Father after the example of Christ (CCC: 1011).
The matrimonial union of man and woman is indissoluble: God himself has determined it (Mt 19:6). The Catechism teaches that "it is by following Christ, renouncing themselves, and taking up their crosses that spouses will be able to "receive" the original meaning of marriage and live it with the help of Christ" (CCC:1615). So, in Christ they will rise again with their own bodies which they now bear but Christ "will change our lowly body to be like his glorious body," into a "spiritual body" (CCC: 999). Thus, in heaven they neither marry nor are given in marriage. They will be like angels and cannot die (Lk 20: 35-36). With this truth, what will we do to prepare for a richer life that last for eternity in heaven? May our visitation of our departed at the cemetery and pray for them gives us a closer communion with the saints and those in purgatory (cf. 2 Maccabees 12:42-46; 1 Cor 3:11-15; Rom 2:6). We have also to offer masses for them as the Catechism (CCC # 1371) teaches, "The Eucharistic sacrifice is also offered for the faithful departed who "have died in Christ but are not yet wholly purified," so that they may be able to enter into the light and peace of Christ….." What shall we do then to prepare for eternity in heaven?
Purgatory 101: Does the Church even still teach Purgatory & what exactly is the purpose is of Purgatory?
AMDG+
Opening Prayer
"May the Lord Jesus put his hands on our eyes also, for then we too shall begin to look not at what is seen but at what is not seen. May he open the eyes that are concerned not with the present but with what is yet to come, may he unseal the heart's vision, that we may gaze on God in the Spirit, through the same Lord, Jesus Christ, whose glory and power will endure throughout the unending succession of ages." Amen. (Prayer of Origen, c. 185-254)
Reading 1
2 Mc 7:1-2, 9-14 – The King of the world will raise us up to live again forever
It happened that seven brothers with their mother were arrested
and tortured with whips and scourges by the king, to force them to eat pork in violation of God's law. One of the brothers, speaking for the others, said: "What do you expect to achieve by questioning us? We are ready to die rather than transgress the laws of our ancestors."
At the point of death he said:
"You accursed fiend, you are depriving us of this present life, but the King of the world will raise us up to live again forever. It is for his laws that we are dying."
After him the third suffered their cruel sport. He put out his tongue at once when told to do so, and bravely held out his hands, as he spoke these noble words:
"It was from Heaven that I received these; for the sake of his laws I disdain them;
from him I hope to receive them again." Even the king and his attendants marveled at the young man's courage, because he regarded his sufferings as nothing.
After he had died, they tortured and maltreated the fourth brother in the same way. When he was near death, he said, "It is my choice to die at the hands of men with the hope God gives of being raised up by him; but for you, there will be no resurrection to life."
The word of the Lord.
Responsorial Psalm
Ps 17:1, 5-6, 8, 15
R. (15b) Lord, when your glory appears, my joy will be full.
Hear, O LORD, a just suit;
attend to my outcry;
hearken to my prayer from lips without deceit.
R. Lord, when your glory appears, my joy will be full.
My steps have been steadfast in your paths,
my feet have not faltered.
I call upon you, for you will answer me, O God;
incline your ear to me; hear my word.
R. Lord, when your glory appears, my joy will be full.
Keep me as the apple of your eye,
hide me in the shadow of your wings.
But I in justice shall behold your face;
on waking I shall be content in your presence.
R. Lord, when your glory appears, my joy will be full.
Reading II
2 Thes 2:16-3:5 – May the Lord encourage your hearts and strengthen them in every good deed and word.
Brothers and sisters:
May our Lord Jesus Christ himself and God our Father, who has loved us and given us everlasting encouragement and good hope through his grace, encourage your hearts and strengthen them in every good deed and word.
Finally, brothers and sisters, pray for us, so that the word of the Lord may speed forward and be glorified, as it did among you, and that we may be delivered from perverse and wicked people, for not all have faith. But the Lord is faithful; he will strengthen you and guard you from the evil one. We are confident of you in the Lord that what we instruct you, you are doing and will continue to do. May the Lord direct your hearts to the love of God and to the endurance of Christ.
The word of the Lord.
Gospel
Lk 20:27-38 – He is not God of the dead, but of the living.
Bishop Robert Barron's Homily: The martyrs and the higher world click below:
Some Sadducees, those who deny that there is a resurrection, came forward and put this question to Jesus, saying, "Teacher, Moses wrote for us, If someone's brother dies leaving a wife but no child, his brother must take the wife and raise up descendants for his brother.
Now there were seven brothers; the first married a woman but died childless. Then the second and the third married her, and likewise all the seven died childless. Finally the woman also died.
Now at the resurrection whose wife will that woman be? For all seven had been married to her." Jesus said to them, "The children of this age marry and remarry; but those who are deemed worthy to attain to the coming age and to the resurrection of the dead neither marry nor are given in marriage.
They can no longer die, for they are like angels; and they are the children of God because they are the ones who will rise. That the dead will rise even Moses made known in the passage about the bush, when he called out 'Lord, ' the God of Abraham, the God of Isaac, and the God of Jacob; and he is not God of the dead, but of the living, for to him all are alive."
The Gospel of the Lord.
Reflection 1 – To rise again
Dr. Scott Hahn's reflection click below:
With their riddle about seven brothers and a childless widow, the Sadducees in today's Gospel mock the faith for which seven brothers and their mother die in the First Reading.
The Maccabean martyrs chose death—tortured limb by limb, burned alive—rather than betray God's Law. Their story is given to us in these last weeks of the Church year to strengthen us for endurance—that our feet not falter but remain steadfast on His paths.
The Maccabeans died hoping that the "King of the World" would raise them to live again forever (see 2 Maccabees 14:46).
The Sadducees don't believe in the Resurrection because they can't find it literally taught in the Scriptures. To ridicule this belief they fix on a law that requires a woman to marry her husband's brother if he should die without leaving an heir (see Genesis 38:8; Deuteronomy 25:5).
But God's Law wasn't given to ensure the raising up of descendants to earthly fathers. The Law was given, as Jesus explains, to make us worthy to be "children of God"—sons and daughters born of His Resurrection.
"God our Father," today's Epistle tells us, has given us "everlasting encouragement" in the Resurrection of Christ. Through His grace, we can now direct our hearts to the love of God.
As the Maccabeans suffered for the Old Law, we will have to suffer for our faith in the New Covenant. Yet He will guard us in the shadow of His wing, keep us as the apple of His eye, as we sing in today's Psalm.
The Maccabeans' persecutors marveled at their courage. We too can glorify the Lord in our sufferings and in the daily sacrifices we make.
And we have even greater cause than they for hope. One who has risen from the dead has given us His word—that He is the God of the living, that when we awake from the sleep of death we will behold His face, be content in His presence (see Psalm 76:6; Daniel 12:2). – Read the source: https://stpaulcenter.com/reflections/to-rise-again-scott-hahn-reflects-on-the-32nd-sunday-in-ordinary-time
Reflection 2 – Husband and wife in afterlife
The attempt to trap Jesus in a political question failed that is why the Sadducees came to Him with a theological trivia. They thought they were so clever in asking such an answerable problem. "If someone's brother dies leaving a wife but no child, his brother must take the wife and raise up descendants for his brother. Now there were seven brothers; the first married a woman but died childless. Then the second and the third married her, and likewise all the seven died childless. Finally the woman also died. Now at the resurrection whose wife will that woman be? For all seven had been married to her."
To the question Jesus responded: "The children of this age marry and remarry; but those who are deemed worthy to attain to the coming age and to the resurrection of the dead neither marry nor are given in marriage. They can no longer die, for they are like angels; and they are the children of God because they are the ones who will rise."
The response of Jesus to the hypothetical case posed by the Sadducees emphasizes the fact that physical death does not terminate the self-conscious existence of the individual. He answered that a marriage relationship was for this life only and would not be continued in heaven. He did not say the spouses will not recognize each other in heaven, but their relationship would be on a completely different basis. It simply meant that the intimacy that we experience on earth as spouses is only a symbol of the reality we will experience in God's glory. The joy that a married couple finds in their union will never be taken away, but will be multiplied as we experience a deeper closeness with everyone that is beyond here and now.
"Moses made known in the passage about the bush, when he called 'Lord' the God of Abraham, the God of Isaac, and the God of Jacob; and he is not God of the dead, but of the living, for to him all are alive." God is God of the long dead Abraham, Isaac and Jacob and therefore God will raise them from the dead. In that respect, men will be equal to the angels as there is no more death. The character of God as the God of the living therefore uncovers the resurrection of those who count themselves vindicated and found worthy and have been considered children of God because of the merits of Christ our Lord.
Today, we are all consoled that even as we sleep and rest in grief, we have a God with Whom we can rejoice, Who rebukes the nations and destroys the wicked and their name blotted out forever and ever and in the snare they set, their foot is caught. We have a God Who never forgets the needy nor shall allow the hope of the afflicted to forever perish.
Let us give thanks to our LORD, with all our heart; declare all His wondrous deeds, be glad and exult in Him and sing praises to His Name, the Most High!
"The God of Abraham, the God of Isaac, and the God of Jacob; and he is not God of the dead, but of the living, for to him all are alive." Let us remember that we are all children of God, the Father of all Spirits and Jesus is Resurrection and the Life. Let us look forward to the day when we will be united with God forever!
Direction
Bad times are certainly in the air and this is no time to be dismayed and to give up. We must face life, our work for the Lord and its realities head-on, doing what is necessary to remain firm and attached to our God. We should all realize that to draw closer to our Lord and grow in His love and mercy, we should be able to take in much of life's most challenging opportunities, often brilliantly disguised as bitter and painful experiences, trials and tribulations, unsolvable problems and conflicts, all in the Mighty Name of Jesus, our Lord!
Believe and be counted among the worthy of the coming age.
Prayer
Heavenly Father, we pray that as we believe and live for Christ, we may all be among those who will be part of the resurrection. In Jesus, we pray. Amen.
Reflection 3 – Unbeatable Insurance Policy
In this age of technology, we cannot run away from television – and definitely, not from the advertisements and commercials. Nevertheless, it is interesting to note that these TV commercials reveal the stark contrast between rich and poor countries. For instance, in the Philippines, the great majority of advertisements are on food products. This is closely followed by household and beauty products, then medicines, cars, real estate and the least seen are insurance and securities. This order is reversed in rich countries. Most of the advertisements in countries like the United States are on insurance and securities, followed by real estate and cars, but the least on food products.
This shows that the people in rich countries barely think about food and other basic things in life for they already have all these in superabundance. Rather, they are mainly concerned about the future, their retirement, and the security of their investments. Indeed, material abundance naturally leads people to trust more in purely human powers and resources rather than in God. Hence, despite a life of abundance and excess, they live in anxiety and fear.
On the other hand, the main concern of the people in poor countries is food – how to survive from day-to-day. Insurance and investments are far from their minds. The obvious reason is lack of money. But the more important reason has something to do with faith. Poor people have no investments and insurance policies. They simply cannot afford one. So, they rely more on God. And this gives them some sense of security and peace, even in the midst of life's adversities and hard realities. Jesus taught us: "Blessed are the poor in spirit, for theirs is the kingdom of heaven" (Mt 5:3).
There is the story about three insurance agents who tried to convince a prospective buyer. The first one, an atheist, said: "Buy my insurance, for its coverage is from basket to casket." But the Hindu salesman is more persuasive: "That's nothing! My insurance will cover you from womb to tomb!" Not to be outdone, the third insurance guy, a devout Catholic, offered the widest coverage: "Take mine. It's from conception to resurrection!"
As Christians, we have the unbeatable insurance policy ever – and with free premium at that! From the very start of our life, at the moment of conception, we are already in the hands of a loving God. He protects and guides us throughout our life in this world and even through the dark valley of death until the resurrection of our bodies into eternal life. I am not saying that we do away with prudence and totally disregard the wisdom of preparing for the future. However, in the ultimate analysis, it is only God who is our sure refuge and security for the future. Psalm 118 says: "Better to take refuge in the Lord than to put one's trust in mortals; Better to take refuge in the Lord than to trust in princes."
The resurrection is the unmistakable proof and guarantee of this divine insurance. Even before Jesus Christ came, the Jews already believe in the resurrection. This is expressed in the Book of Maccabees. But this is not true for all Jews, unfortunately. The Sadducees do not believe in the resurrection. They claim that this is not found in the Torah, the books of Moses, which they solely believe in. They tried to ridicule the belief in the resurrection by posing to Jesus a question based on a hypothetical case of a woman marrying seven brothers.
In His answer, Jesus emphasized two points. First, there is absolutely no comparison between life in this age with the age to come. The children of the resurrection do not die anymore, and they live like angels. It is pointless to ask the question as to who will be the husband of the woman in the next life. Since there is no more death, the natural end or purpose of marriage, which is procreation, serves no more purpose. In the presence of the glory of God, and enjoying perfect joy, the people in heaven need not concern themselves anymore with worldly matters such marriage, family and jobs. They live like angels.
Second, God is a God of the living, and not of the dead. And as God's children, we are called to share in that divine life. He did not create and save us just to vanish into absolute extinction. As Jesus said, "I have come so that they may have life and have it to the full" (Jn 10:10). Eternal life is our destiny. Our bodies are limited, and we all die. But life continues after death in a more perfect and pure state.
We are truly blessed to have received the gift of faith that tells us there is resurrection. We profess this truth at Mass: "I believe in the resurrection of the body and life everlasting." This is the most central element of our faith. As St. Paul said, "If there is no resurrection of the dead, then neither has Christ been raised. And if Christ has not been raised, then empty is our preaching; empty, too, your faith" (1Cor 15:13-14). The resurrection proves we have the true faith.
Moreover, on a practical note, belief in the resurrection is the key to true happiness and peace. A rich tourist visited a well-known wise man. When he entered his house, he was surprised to find it almost empty, save for a table, a chair and bed. "Where is your furniture?" he asked. "Where is yours?" replied the wise man. The tourist was puzzled: "What do you mean? I cannot be carrying my furniture with me. I am a tourist. I am just passing through." The wise man answered, "So am I."
Many people nowadays are consumed by too much egoism and materialism. Their desire for this world's goods is insatiable. They already have, and yet they yearn for more, and so they become discontented and unhappy. Belief in the resurrection reminds us that as God's children, we do not belong to this world, but are only passing through. And so it is pointless to store and hold on to the ephemeral things of this world. The resurrection, then, is the best antidote to materialism and the key to true freedom and perfect happiness.
Life in this world is never easy. It is always full of trials and sufferings. But thank God, we are not permanent residents here. We are just passing through. The realization of this truth makes our pains and sufferings, and even death, not only bearable but also meaningful. St. Paul said, "I consider the sufferings of this present time as nothing compared with the glory to be revealed for us" (Rom 8:18). We may not fully know and understand what is in store for us, for we are talking about "what no eye has seen, nor ear heard, nor the human heart conceived, what God has prepared for those who love him" (1 Cor 2:9). However, as what the Apostle St. John pointed out, "What we are to be in the future has not yet been revealed; all we know is, that when it is revealed we shall be like Him because we shall see Him as He really is" (1Jn 3:2). Then our joy will be complete! (Source: Fr. Mike Lagrimas, Our Lady of Guadalupe Parish, Palmera Springs 3, Susano Road, Camarin, Novaliches, Caloocan City 1422).
Reflection 4 – Love Conquers Death
Fearing death is one of the most natural of human emotions. We look to the end of our lives as a time of suffering and testing of faith. "Will I make it through the pain and remain faithful to Christ?" "Will Christ help me through my dying?" We see in the courage of the brothers in today's first reading (2 Mac 7:1-2, 9-14) an astonishing act of faith that God is present with them in their suffering and in their hope for life after death. It is an astonishing faith, because there was no clear consensus in Israel that the God who revealed himself in the burning bush was to raise Israel from the dead. Israel is not given any guarantee of Love's ability to conquer death until Easter morning. So these brothers stood in the deepest faith and trusted that God is a God of life. Countless others in the history of faith have stood before evil ready to stay faithful to God because they knew that the meaning of their lives was not limited to this time and space. Jesus makes our hope for resurrection concrete. He is the Bridegroom who comes for the Bride. He comes not simply to give this time on earth meaning, he is not a philosopher. He comes to secure the Bride's participation in Trinitarian love. He comes to share his own joy with all humble and needy enough to let him into their lives.
The proud Sadducees, on the other hand, who questioned Jesus about resurrection, did not think resurrection was possible and so they tried to trap Jesus with a question about marriage law. Little did they know that they were addressing the divine Bridegroom, the one who wants to have loving communion with all of humanity if only we would consent. In heaven people "neither marry nor are given in marriage" (Lk 20:35) because deified humanity itself is married to God in and through the Bridegroom who came to find the one he loves. Since he is the divine Bridegroom we should trust the Lord even in our dying and our suffering because, as Paul says in today's reading (2 Thes 2:16-3:5), we may not be faithful, but the Lord is. We put our trust in his constancy and his fidelity to his own promises, promises he will not break. We are afraid of dying because we look at ourselves, our weaknesses, our sins, our fears. Turn and look to him who gave all for love of his Bride. He is coming for you, he will not delay, he will not – cannot – disappoint.
The brother in Maccabees cries out that death and the king who wants to kill him are "accursed fiends." So they are. But the brother goes on, "you are depriving us of this present life but God will raise us up to live again forever" (2 Mac 7:9). To get through any suffering in this life and remain faithful we need to ask the Lord to share his own fidelity and endurance with us through his Holy Spirit. Only such communion with love itself can we securely endure the sufferings of this life. And what is more, we will not simply endure the sufferings, but in and through them we will secure our intimacy with him who loved us till the end. This Love will not leave us orphaned or abandoned in the grave. This love will come for his Bride. (Source: Deacon James Keating, Ph.D., "Homilies for Sunday Liturgies and Feasts," Homiletic & Pastoral Review, Vol. CXI, No. 1. Ohio: Ignatius Press, October 2010, pp. 33-34; Suggested Reading: Catechism of the Catholic Church: 1005-19; 1612-20).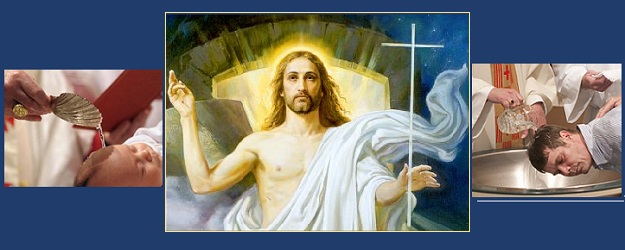 Reflection 5 – They can no longer die
They can no longer die, for they are like angels; and they are the children of God because they are the ones who will rise.
In this Sunday's Gospel Jesus forms the Sadducees on life in this world and the world to come. The Sadducees want to know who will be whose husband and wife in eternity. Unable to conceive of the resurrection and life eternal, they are forced to think as people of this world only. As Christians we share in Christ's Resurrection through our baptism and life of the Trinity. By our baptism we are baptized into Christ's passion, death, and Resurrection. This baptism espouses us to all of God's people, and so while the purified elect in heaven are never so married as they are there, such a union is not exclusive, but ecclesial: we are "married" to the Lamb and all others in him. The Sadducees are too carnal minded to understand this, so Christ likens marriage in heaven to an angelic state, meaning not that we are without bodies or void of our humanity, but that celestial marriage is not one wherein man and wife are "given" but simply are—finally at rest in perfect peace and joy, now wholly able to love God and neighbor perfectly.
This is a gift which commences with the primal Christian vocation of baptism. "This sacrament is called Baptism, after the central rite by which it is carried out: to baptize means to "plunge" or "immerse"; the "plunge" into the water symbolizes the catechumen's burial into Christ's death, from which he rises up by resurrection with him, as "a new creature" (CCC §1214).
Yet even now we have the joy of living the life of the Trinity. No matter how difficult our lives can become with illness, broken relationships, doubts, fears, anxieties and pressures from in this world; through our spiritual life of prayer we have the power of the Resurrection to sustain us. We must grow in this reality through our life of faith and our own private prayer. When we are in deep union with our loving Father; we find true happiness. However, this true happiness, true and everlasting life, is incompatible with sin and selfishness. Therefore, in order to begin experiencing true life now, and to enter into it in the world to come, we have to go against some strong natural tendencies. We all know this is not easy. It demands every fiber in our being, it may even demand the pouring out of our blood, as the seven brothers of the First Reading found out.
The world we live in doesn't make it easy for our friendship with Christ. Its seductions try to weaken us to the ways of the world and we move towards selfishness and fall away from Christ. We can become so caught up in the world that it becomes even more difficult to follow Christ. Being a Christian in the modern world can cause us to be misjudged, mocked, pressured, maligned and in some areas of the world martyred and imprisoned. That is why Saint Paul also encourages us of our life in the Spirit, "If the Spirit of him who raised Jesus from the dead dwells in the you, he who raised Christ Jesus from the dead will give life to your mortal bodies also through his spirit who dwells in you."
Through Christ's Resurrection we share in the same Spirit that raised Christ from the dead. And the Good News is that this very same Spirit dwells in us, personally and literally. In our spiritual life we are urged to meditate on these hopeful realities. Again it's easy to become overly focused on this life or try to put the material world into eternity. Faith can be difficult for us to understand but we don't or can't use the deposit of faith to contradict faith itself. We have and will have difficulties with the faith but we can't simply reason out faith completely. Faith is ultimately above human reason and faith requires the great Benedictine virtue of humility, which is ultimately trust in the Lord Jesus.
– By Fr. John McCuskor, OSB – Read the source: http://www.hprweb.com/2016/11/homilies-for-november-2016/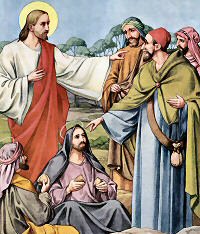 Reflection 6 – All live to him
Is your life earth-bound or heaven-bound? The Sadducees had one big problem – they could not conceive of heaven beyond what they could see with their naked eyes! Aren't we often like them? We don't recognize spiritual realities because we try to make heaven into an earthly image. The Sadducees came to Jesus with a test question to make the resurrection look ridiculous. The Sadducees, unlike the Pharisees, did not believe in immortality, nor in angels or evil spirits. Their religion was literally grounded in an earthly image of heaven.
The Scriptures give witness – we will rise again to immortal life
Jesus retorts by dealing with the fact of the resurrection. The Scriptures give proof of it. In Exodus 3:6, when God manifests his presence to Moses in the burning bush, the Lord tells him that he is the God of Abraham, Isaac, and Jacob. He shows that the patriarchs who died hundreds of years previously were still alive in God. Jesus defeats their arguments by showing that God is a living God of a living people. God was the friend of Abraham, Isaac, and Jacob when they lived. That friendship could not cease with death. As Psalm 73:23-24 states: "I am continually with you; you hold my right hand. You guide me with your counsel, and afterward you will receive me to glory."
The ultimate proof of the resurrection is the Lord Jesus and his victory over death when he rose from the tomb. Before Jesus raised Lazarus from the dead, he exclaimed: "I am the resurrection and the life; he who believes in me, though he die, yet shall he live, and whoever lives and believes in me shall never die. Do you believe this?" (John 11:25). Jesus asks us the same question. Do you believe in the resurrection and in the promise of eternal life with God?
Jesus came to restore Paradise and everlasting life for us
The Holy Spirit reveals to us the eternal truths of God's enduring love and the abundant life he desires to share with us for all eternity. Paul the Apostle, quoting from the prophet Isaiah (Isaiah 64:4; 65:17) states: "What no eye has seen, nor ear heard, nor the heart of man conceived, what God has prepared for those who love him," God has revealed to us through the Spirit (1 Corinthians 2:9-10). The promise of Paradise – heavenly bliss and unending life with an all-loving God – is beyond human reckoning. We have only begun to taste the first-fruits! Do you live now in the joy and hope of the life of the age to come?
"May the Lord Jesus put his hands on our eyes also, for then we too shall begin to look not at what is seen but at what is not seen. May he open the eyes that are concerned not with the present but with what is yet to come, may he unseal the heart's vision, that we may gaze on God in the Spirit, through the same Lord, Jesus Christ, whose glory and power will endure throughout the unending succession of ages." (Prayer of Origen, 185-254 AD) – Read the source: http://www.rc.net/wcc/readings/nov6.htm
Reflection 7 – Why is there no marriage in heaven?
Do you believe in the resurrection? That's the question that Jesus indirectly poses when he challenges the Sadducees in this Sunday's Gospel reading.
As Christians, we believe that someday we will experience a resurrection like Christ's after we depart from this present earthly "age" or stage of life. All believers who follow Jesus will live as the angels do. This is why Catholic funeral Masses are Resurrection Masses and use white instead of black as the liturgical color.
But do you believe in the resurrection of love? Jesus explained the resurrection in terms of marriage. A marriage is supposed to be a reflection of God's radical love for his people. Marriage is supposed to unite a man and a woman in an enduring love that is the very presence of God. It gives witness to the world that God's faithfulness and commitment to us is real.
So why would Jesus say that marriage is not a part of the resurrection of the dead? Why won't today's marriages become perfect and continue forever after both husband and wife have entered heaven?
Here on earth, love is imperfectly given and imperfectly received. Therefore, it's constantly dying and being resurrected again, every day, to the extent that each spouse repents and forgives. (The same is true of any friendship.)
Perfect love is God. We live as true children of God when we love our brothers and sisters the way he loves them. Marriage does not exist in heaven because it's an imperfect love: We love our spouses more than we love others. In heaven, we will love our spouses fully (yes, even our ex-spouses!) and we will love everyone else just as much. And those who have loved us poorly will love us better than the best spouse could love us now.
Marriage is only an earthly foreshadowing of the divine, faithful, creative love that we will share with everyone in heaven.
Questions for Personal Reflection:
Who has failed to love you enough? Who has caused you pain? How would you feel if that person were to greet you at the entrance of heaven at the moment of your death? Do you have enough love for that person to get you through the door?
Questions for Family & Community Faith Sharing:
How is a marriage like God's love? Describe the ways that God loves us, and relate these signs of true love to what you've experienced in good friendships. How is this a foretaste of heaven? – Read the source: http://gnm.org/good-news-reflections/?useDrDate=2016-11-05
Reflection 8 – St. Nicholas Tavelic and Companions (d. 1391 A.D.)
Nicholas and his three companions are among the 158 Franciscans who have been martyred in the Holy Land since the friars became custodians of the shrines in 1335.
Nicholas was born in 1340 to a wealthy and noble family in Croatia. He joined the Franciscans and was sent with Deodat of Rodez to preach in Bosnia. In 1384 they volunteered for the Holy Land missions and were sent there. They looked after the holy places, cared for the Christian pilgrims and studied Arabic.
In 1391 Nicholas, Deodat, Peter of Narbonne and Stephen of Cuneo decided to take a direct approach to converting the Muslims. On November 11, 1391, they went to the huge Mosque of Omar in Jerusalem and asked to see the Qadi (Muslim official). Reading from a prepared statement, they said that all people must accept the gospel of Jesus. When they were ordered to retract their statement, they refused. After beatings and imprisonment, they were beheaded before a large crowd.
Nicholas and his companions were canonized in 1970. They are the only Franciscans martyred in the Holy Land to be canonized.
Comment:
Francis presented two missionary approaches for his friars. Nicholas and his companions followed the first approach (live quietly and give witness to Christ) for several years. Then they felt called to take the second approach of preaching openly. Their Franciscan confreres in the Holy Land are still working by example to make Jesus better known.
Quote:
In the Rule of 1221, Francis wrote that the friars going to the Saracens (Muslims) "can conduct themselves among them spiritually in two ways. One way is to avoid quarrels or disputes and 'be subject to every human creature for God's sake' (1 Peter 2:13), so bearing witness to the fact that they are Christians. Another way is to proclaim the word of God openly, when they see that is God's will, calling on their hearers to believe in God almighty, Father, Son, and Holy Spirit, the Creator of all, and in the Son, the Redeemer and Savior, that they may be baptized and become true and spiritual Christians" (Ch. 16).
Read the source: http://www.americancatholic.org/features/saints/saint.aspx?id=1191
SAINT OF THE DAY
Catholic saints are holy people and human people who lived extraordinary lives. Each saint the Church honors responded to God's invitation to use his or her unique gifts. God calls each one of us to be a saint. Click here to receive Saint of the Day in your email.
Published on Nov 14, 2014
Father Matthias comments on the account of the martyrdom of today's saints, Ss. Nicholas Tavelic and companions, who preached the Gospel to the Muslims in Jerusalem and sealed their witness with their blood. Against the swords of the Muslims, they brought the Truth of Christ and the words of Sacred Scripture. Father quote the words of Pope Benedict XVI, ""I would say that the Christian can afford to be supremely confident, yes, fundamentally certain that he can venture freely into the open sea of truth, without having to fear for his Christian identity." We must be confrontational, and challenge others, not with violence, but with a challenge to think about what they believe, to also "venture freely into the open sea of truth" so that by speaking to their intellect and will, we may introduce them to the one who is Truth Himself.
ISLAM 101 – A Crash Course
Please click this link to read the Article on Islam 101 – A Crash Course
The truth about Islam: An interview with Brigitte Gabriel
Migration and the Islamization of Europe
Beautiful woman who was raped exposes 1 vital truth about Islam
Cardinal Robert Sarah: ISIS and Gender Ideology are like apocalyptic beasts
Synod on the Family also looks into persecution of families by ISIS
Analysis: Christians oppressed for their faith by the Islamic Groups
Please click this link to watch the video on Mario Joseph Testimony, a Muslim Imam Convert to Catholic Church
From Wikipedia, the free encyclopedia: Read more: https://en.wikipedia.org/wiki/Nicholas_Tavelic
SAINT NICHOLAS TAVELIC, O.F.M., AND COMPANIONS
RELIGIOUS, PRIESTS AND MARTYRS
BORN
c. 1340
probably Šibenik, Kingdom of Croatia and Dalmatia
DIED
November 14, 1391
Jerusalem, Mamluk Sultanate
VENERATED IN
Roman Catholic Church
(Croatia & the FranciscanOrder)
BEATIFIED
1889 & 1966, Rome, Kingdom of Italy, & Vatican City, by Pope Leo XIII & Pope Paul VI
CANONIZED
June 21, 1970, Vatican City, byPope Paul VI
FEAST
November 14
Nicholas Tavelic, O.F.M. and companions (Croatian: Nikola Tavelić) were a group of Friars Minor and missionarieswho died a martyr's death in Jerusalem on November 14, 1391, under the leadership of Tavelic, a Croatian friar. The four have been declared saints by the Catholic Church, making Tavelic the first Croatian saint.
Most sources mention Šibenik as Tavelic's birthplace, but another possible location is Velim near Stankovci. In 1365, Tavelic became a friar in Bribir, the seat of the Šubić, a powerful Croatian noble family.
Tavelic was among 60 friars from various Franciscan provinces who answered an appeal by the Bosnian guardian, motivated by a papal bull, Prae cunctis, issued in 1291 by Pope Nicholas IV, himself a Friar Minor, to work as missionaries in Bosnia, combating the perceived heresies of the Bosnian Church. Tavelic spread Catholicism around Bosnia for 12 years. In his report to the pope, the Bosnian guardian later said that the missionaries converted around 50,000 members of that Church.
In 1384, Tavelic went to serve in the Custody of the Holy Landwhere he met the friars Deodatus Aribert of Rodez, Peter of Narbonne and Stephen of Cuneo. The four lived at the Monastery of Mount Zion, the ancient friary maintained by the Friars Minor in the city, where they spent several years learning Arabic and serving at the holy sites connected to Jesus' life, which had been entrusted to the care of the Order of Friars Minor and which still drew pilgrims from Christian Europe.
After having seen few, if any, conversions from the Muslim populace of the city resulting from their quiet pastoral work at the holy sites of Christianity, Tavelic and his colleagues decided to take the option given to them in the Rule of Life of their founder, Francis of Assisi, and to preach openly the Christian faith to the Muslim populace. They went to the regular gathering before the Qadi of Jerusalem and began to preach. Following their arrest for this, they refused the option to convert to Islam and were imprisoned. After again refusing to convert several days later, the group were all sentenced to death. These missionaries were executed near the Jaffa Gate on November 14, 1391, and their remains completely burned.[1]
Veneration
[
edit
]
Friar Gerard Chalvet, O.F.M., was the guardian of the Jerusalem friary and saw their executions. Together with Friar Martin of Šibenik, he sent a detailed report to Europe: the pope, Leipzig, Šibenik and elsewhere. Tavelic and his companions were soon celebrated as martyrs by Franciscans all over Europe, especially in Šibenik.
Five centuries later, in 1880, Antun Josip Fosco, the Bishop of the Roman Catholic Diocese of Šibenik, started the procedure for the Holy See for the formal beatification of Tavelic. By a special decree, Pope Leo XIII recognized his ancient cultus for the Šibenik Diocese in 1889 and for the entire Franciscan Order in 1898. Two years later, the same thing was done for the Holy Land.
The cult of the friars, especially that of Tavelic, grew between the World Wars. The cultus of the other three martyrs was recognized by Pope Paul VI in 1966, with a separate feast day of 17 November. The four friars were canonized together by Pope Paul VI in front of 20,000 Croats in Vatican City, on June 21, 1970, with their conjoined feast day being 14 November.[1]
Churches
[
edit
]
Most churches dedicated to Tavelić are located in Croatia. Some of them are in Banjevci, Cerovac, Lišani, Perković,Split, Vinjani, Zagreb, Rijeka and Županja. Churches abroad can be found in Hurlingham, Buenos Aires in Argentina,Montreal and Winnipeg in Canada, Melbourne[2] and Sydney in Australia and Tomislavgrad in Bosnia-Herzegovina
References
[
edit
]