Pope Francis Condemns 'Homicidal Folly and Senseless Hatred' in Orlando, Florida, USA
'The terrible massacre that has taken place in Orlando, with its dreadfully high number of innocent victims, has caused in Pope Francis, and in all of us, the deepest feelings of horror and condemnation, of pain and turmoil before this new manifestation of homicidal folly and senseless hatred.'
Below is the statement of Fr. Federico Lombardi, director of the Holy See Press Office, expressing the Pope's condolences for the victims of the shootings this weekend at a club in Orlando, Florida, claiming 50 lives and leaving 53 wounded, marking the deadliest mass shooting in U.S. history:
***
The terrible massacre that has taken place in Orlando, with its dreadfully high number of innocent victims, has caused in Pope Francis, and in all of us, the deepest feelings of horror and condemnation, of pain and turmoil before this new manifestation of homicidal folly and senseless hatred. Pope Francis joins the families of the victims and all of the injured in prayer and in compassion. Sharing in their indescribable suffering he entrusts them to the Lord so they may find comfort. We all hope that ways may be found, as soon as possible, to effectively identify and contrast the causes of such terrible and absurd violence which so deeply upsets the desire for peace of the American people and of the whole of humanity.
[Original text: English] [Vatican-provided text]
President of US Bishops on Orlando Attack: A Reminder of How Precious Life Is
Archbishop Kurtz assures prayers for victims, families; Local bishop releases statement
On Sunday, the leader of the US bishops' conference released a brief statement regarding the attack early that morning in Orlando. A gunman took the lives of some 50 people when he opened fire at a bar in the city.
Here is the message from Archbishop Joseph Kurtz of Louisville:
WASHINGTON—Waking up to the unspeakable violence in Orlando reminds us of how precious human life is. Our prayers are with the victims, their families and all those affected by this terrible act. The merciful love of Christ calls us to solidarity with the suffering and to ever greater resolve in protecting the life and dignity of every person.
—
Bishop John Noonan of Orlando also issued a statement Sunday in which he said:
A sword has pierced the heart of our city. Since learning of the tragedy this morning, I have urged all to pray for the victims, the families and first responders. I pray that the Lord's mercy will be upon us during this time of sadness, shock and confusion. I urge people of faith to turn their hearts and souls to the great physician, our Lord Jesus Christ, who consoles and carries us through suffering with mercy and tenderness. The healing power of Jesus goes beyond our physical wounds but touches every level of our humanity: physical, emotional, social, spiritual. Jesus calls us to remain fervent in our protection of life and human dignity and to pray unceasingly for peace in our world.
Priests, deacons and counselors from the Diocese of Orlando and Catholic Charities of Central Florida are serving at the Aid Center established by the City of Orlando. They are on site helping victims and families on the front lines of this tragedy. Throughout the day, they are offering God's love and mercy to those who are facing unimaginable sorrow. They will remain vigilant and responsive to the needs of our hurting brothers and sisters.
I have asked all of our parishes to include prayer intentions during the celebration of Sunday Mass today where close to 400,000 registered Catholics participate in nine counties of Central Florida. At our 91 parishes and missions, today's prayers have been offered for victims of violence and acts of terror…for their families and friends…and all those affected by such acts against God's love. We pray for the people of the city of Orlando that God's mercy and love will be upon us as we seek healing and consolation.
We are brothers and sisters!
CBCP Statement on the Orlando Tragedy
THE scene is becoming disturbingly frequent in the United States — lifeless bodies strewn all over the place, and an assailant gone berserk who, by brazen thoughtlessness, changes lives and communities forever. With the families of those who lost their lives at Orlando, Florida, the Catholic Bishops Conference of the Philippines grieves. We, bishops of the Philippine Church, unite ourselves with those who mourn in prayer. But a tragedy like this challenges us to ask ourselves how we can all, not Americans alone, become a better people after having recovered from our grief.
First, this was a hate-crime — the murder of persons because of disgust for their sexual orientation. Bearing in the depth of his or her soul the image of the Creator, no human person should ever be the object of disgust. While we may have reasons to disagree with sexual preferences, or reprove certain forms of sexual activity, this can never justify hatred, let alone, murder of another human being.
Regrettably, this tragedy occurs in the midst of the Extraordinary Jubilee Year of Mercy. But this grim event merely underscores how right Pope Francis was in convoking this year as a year of mercy. The heartlessness with which so many were cut down in their youth or in the prime of life only makes clear how much the world needs mercy. As important as it is to be right, it is far more important to be merciful!
Second, we can and should never reconcile ourselves with violence in society — whether this be the violence of lawless elements, the violence of the self-righteous, the violence of vigilante groups, or the violence of government. Violence leaves only mourning, and loss, and bitterness in its wake. We cannot and should not accept a society that tolerates and perhaps even foments forms of violence, even if this should be in the name of restoring law and order.
Third, while the whole world is rightly shocked by the brutality of the tragedy at Orlando, from this darkness we see the light that Pope Francis holds out to us through his exhortation, Amoris Laetitia. No matter that we may disapprove of the actions, decisions and choices of others, there is absolutely no reason to reject the person, no justification for cruelty, no reason for making outcasts of them. This is a project on which we, in the Philippines, must seriously embark for many are still forced to the peripheries because the norms of "decent society" forbid association with them. Pope Francis sternly warns us that this cannot be Christian. We must continue the dialogue and the conversation with them over the things about which we disagree, but this dialogue must always be an encounter of brothers and sisters, an encounter of friends in the Lord.
We your bishops therefore urge school administrators and youth leaders to be particularly vigilant about cases of bullying, ostracism and harassment. We urge government to educate the nation in the ways of the respect for all life. We call on all Christians to show the world that our fidelity to Christ and our citizenship in his kingdom are of far more importance than whatever else may keep us in disagreement.
May you grant the fallen, Merciful Father, the peace and the light of your Kingdom, and may you grant us, who must continue on our pilgrimage, the wisdom to move from the darkness of grief to the light by which we recognize in each other the sons and daughters you adopted in Your Son, Jesus Christ.
From the Catholic Bishops' Conference of the Philippines, June 13, 2016
+SOCRATES B. VILLEGAS
Archbishop of Lingayen Dagupan
CBCP President
Read the source and comments: http://www.cbcpnews.com/cbcpnews/?p=78864
POPE FRANCIS SPEAKS OUT ON ORLANDO

VATICAN (ChurchMilitant.com) – On Sunday, the Vatican issued a message on behalf of Pope Francis condemning the shooting in Orlando that killed 49 people.
The statement was released by the Holy See Press Office Director, Fr. Federico Lombardi, referring to what is now the deadliest mass shooting in American history as a "terrible massacre."
The terrible massacre that has taken place in Orlando, with it's dreadfully high number of innocent victims, has caused in Pope Francis, and in all of us, the deepest feelings of horror and condemnation, of pain and turmoil before this new manifestation of homicidal folly and senseless hatred.
The shooter, who was identified as 29-year-old Omar Mateen, a U.S.-born citizen of Afghani, targeted a gay nightclub in Orlando known as the Pulse. He was reportedly equipped with a rifle and a handgun. Adding to the 49 killed at the nightclub were another 53 injured.
Free clip from CHURCH MILITANT premium
According to a U.S. official, the gunman, who was killed in a shoot-out with police, had pledged allegiance to ISIS on the night of the mass shooting.
This massacre comes a month after pictures were leaked of ISIS militants throwing homosexual men off of rooftops in the Middle East. The ISIS soldiers appeared to have gathered the children and women in the village around the event to watch the spectacle. And in January of this year, a 15-year-old boy accused of being a homosexual by the Islamic extremists was also thrown from a rooftop.
ISIS is known for its persecution of Christians as well. Back in 2015, ISIS executed 12 Catholics, including a small 12-year-old boy, when they refused to renounce their faith. The victims reportedly prayed the Lord's Prayer, and just before their beheading yelled out the name of Jesus.
Read the source and comments: http://www.churchmilitant.com/news/article/pope-francis-speaks-out-on-orlando
Omar Saddiqui Mateen: 6 Facts About Orlando Terrorist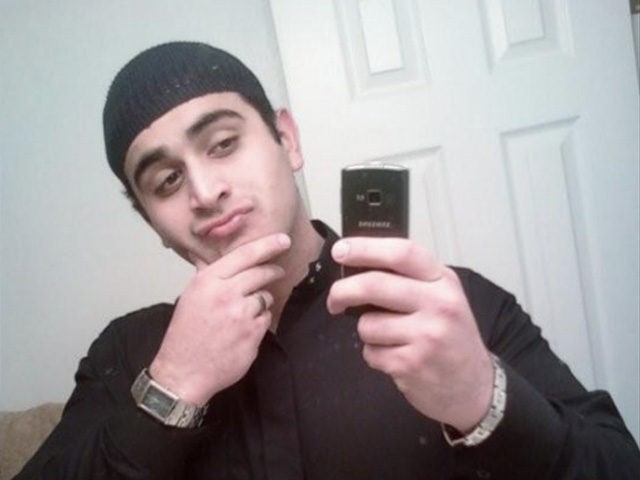 Fifty people were killed and another 53 were injured after a gunman with suspected ties to radical Islam opened fire inside a gay nightclub in Orlando, Florida early Sunday morning.
Here's what we know so far about the alleged killer:
1. Gunman identified as Omar Saddiqui Mateen
CBS News reports that the nightclub killer has been identified as Omar Saddiqui Mateen, 29, from Port Saint Lucie, Florida. He was reportedly employed as a security guard, according to CNN.
2. Omar Mateen was born to Afghan parents
Matten was reportedly born to Afghan parents in 1986.
3. Omar Mateen had no known criminal history; police are investigating possible links to Islamic terrorism.
According to CBS, Mateen has no known criminal history. However, law enforcement is investigating the man's possible links to radical Islam, with one source telling the outlet that police are "leaning towards Islamic terrorism" as the motive for the attack.
FBI Special Agent in Charge Ron Hopper told reporters at a Sunday morning press conference: "We do have suggestions that the individual may have leanings toward that particular ideology. But right now we can't say definitively."
4. Omar Mateen's attack may have been inspired by ISIS.
According to the Gateway Pundit, an ISIS-connected online group warned about a specific threat to the state of Florida just three days prior to the attack.
According to the Orlando Sentinel, Mateen carried an assault rifle and a handgun and may have been wearing an explosive "device."
5. Omar Mateen was killed in a shootout with police who were trying to rescue hostages.
A uniformed police officer exchanged gunfire with Mateen outside the club at around 2 a.m., reports NBC News, before the gunman entered the club and took hostages. At around 5 a.m., law enforcement raided the club, rescuing at least 30 hostages and killing Mateen in the process.
6. Omar Mateen's father says son became angry after seeing two men kissing in Miami several months ago.
Mir Seddique, the father of Omar Mateen, told NBC News in a statement: "We are saying we are apologizing for the whole incident. We weren't aware of any action he is taking. We are in shock like the whole country. This had nothing to do with religion."
Mateen's father added that his son became enraged after seeing two men kiss in Miami several months ago and believes that may be related to the shooting.
Read the source and comments: http://www.breitbart.com/big-government/2016/06/12/5-facts-suspected-orlando-terrorist-omar-mateen/
Stay with Breitbart News for breaking news about the Orlando terror attack.
A CULTURE OF HATE : It's Time to Put the Blame Where It Belongs