1. What does live-in relationship mean? Also called cohabitation, live-in relationship is an arrangement of an unmarried man and an unmarried woman who live together in a sexual relationship. This practice is spreading due to ignorance and myths.
2. What are the findings of social science on cohabitation?Modern research has exploded myths and justifications for living together.
Since we want to avoid a broken home, we want to check out if we are compatible. Studies show that couples who live together before marriage have double the chances of divorce than those who don't. Living in does not help build the habits of commitment, mutual communication and support that are at the foundation of marriage. People who divorce tend to be people who do not have a high level of commitment and self-sacrifice to think of the other person. Thus, living together is "the worst possible preparation for marriage" and is "a training for divorce." (C. Colson)
We will be able to save up and be more financially stable. Research has foundthat cohabiting couples have lower incomes than married couples. One explanation is that married men with children are motivated and committed to become more responsible and productive. In marriage, there is more sharing of economic and social resources, thus acting like an insurance pool as protection from uncertainties.
It's easier this way. We will be happier. Studies demonstrate that people who are cohabiting experience lower levels of subjective well-being and higher levels of depression, domestic violence and murder. One researcher suggests that due to the lack of long-term commitment, couples who live together are less motivated to develop their conflict resolution and support skills. Also, compared to married couples, cohabitors are less connected to the community and the church, thus get less emotional, social and material support.
This is the modern way. Marriage is outmoded. Modern contraception made it obsolete. Historical research shows that cohabitation and contraception were common in the ancient Roman empire. This led to the mistreatment of women, considered as toys for sexual pleasure, the degeneration of families, and then the moral decay of society. The Christian vision of marriage and family brought respect, dignity and happiness to families and to society.
But we love each other. If your love is real and not a matter of volatile feelings, you will want to give the best for each other, and for your relationship. And research and proven wisdom has shown that cohabitation is bad for your partner, for your future marriage, and children.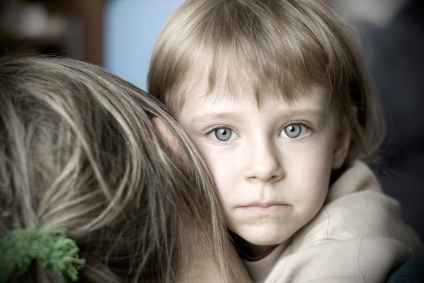 3. I am concerned of its effects on our children."The poverty rate among children of cohabiting couples is five fold greater than the rate among children in married-couple households. Compared to children of married biological parents, children age 12-17 with cohabiting parents are six times more likely to exhibit emotional and behavioral problems. Likewise, adolescents from cohabiting households are 122 % more likely to be expelled from school and 90 % more likely to have a low GPA(Grade Point Average)." "One of the greatest problem of children is the high risk that the couple will break up."
4. Isn't marriage just a piece of paper? No, marriage between a man and a woman is a natural institution proven to benefit society in forming responsible citizens through the centuries. This is why it is sanctioned and supported by governments.
5. Ours is called "trial marriage." You can try out cars and bikes, but not humans. Humans cannot be "used" like material things. Humans are incarnate spirits with great dignity who can only be reverenced, served and protected.
6. Why is fornication or nonmarital sex said to be morally evil? What's the ethical reasoning behind this common view? Because sex like a smile and a frown is a body language with its own meaning. The embrace of sex says "I love you" by giving your whole life, your children, your family, and your future. The only way for your sexual action to express this truthfully and the only way for you to ensure that your children are raised with the secure love of a mother and father is when it is done within a sacred covenant to commit yourselves entirely to each other. This is what marriage is. Sex before marriage is a lie. Your action says, "I give you my whole self", but you have held back your total commitment to the other person, to your children, and also to God. Lying in a matter of such grave importance is objectively evil.
7. With everything you've said, no wonder ancient wisdom and world religions are strongly against premarital sex! In Islam, living in is zina, fornication, which is absolutely forbidden and is severely condemned as an irresponsible and immoral. Buddhists considered it kamesu micchacara, a sexual violation. It is condemned by Hinduism. The Jewish Torah prohibits it: There shall be no ḳedeshah, promiscuity, among the daughters and sons of Israel. (Dt 23:17) St. Paul taught that the pornoi, fornicators, will not inherit the Kingdom of heaven. (1 Cor 6:9)
8. Okay, what are the benefits of separating now? (a) You will be practicing chastity, showing your future spouse that when you are married, you will be chastely faithful, and you can be trusted. (b) You will have the space to build your problem-solving and communication skills. Cohabiting couples "often turn to sex to restore emotional intimacy. This pattern leaves relational issues unresolved." (c) You will appreciate the other as a person not a toy. (d) You will practice self-mastery: the basic condition for loving self-giving, the ingredient for a happy marriage and family. (e) You stop immorality and polluting society with bad example.
9. Non-Catholics, even pagans, love the rituals of
Catholic
weddings. What's so great about Catholic marriage?According to the Church, the bond of marriage between a man and woman expresses in a most beautiful way the unbreakable bond of love between Christ and his people. Marriage is a sacrament which gives spouses grace, divine life, to love each other with Christ's self-sacrificing love for his Church. In this way, the Catholic Christian family shares in the deep happiness of God's love.
Download the one-page leaflet containing this article here. For mass distribution.
Read the source & comments: http://primacyofreason.blogspot.com/2015/12/live-in-research-facts-and-analysis-on.html
Here-under are some articles about family and marriage for you to read or watch:
Saint Pope John Paul II's Theology of the Body in Video Presentation
Sacraments 101: Matrimony (Why make it Catholic?)
A love that is life long: The marriage God wants for you
What's destroying some Catholic marriages?
What Catholics need to know about marriage and sex, Part 2
Can a Catholic sign a pre-nuptial agreement?
We want Church truth on marriage, young Catholics say
An Open Letter to the Adulterers Outed by the Ashley Madison Hackers
Pro-life, Married & Contracepting: Is there a problem?
Pope Francis' General Audience: The Family is an irreplaceable source of stability for children
The 4 most important parts of marriage
Pre-Cana with St. John Chrysostom: 7 Tips to a successful marriage
44 Sins against the sacrament of marriage
Live-in: Research facts and analysis on cohabitation
Pope Francis: When families teach forgiveness, they strengthen society
"God himself is the author of marriage" (GS 48:1). The vocation of marriage is written in the very nature of man and woman as they came from the hand of the Creator. Marriage is not a purely human institution despite the many variations it may have undergone through the centuries in different cultures, social structures, and spiritual attitudes (CCC:1603)
FBI Homosexuality click below:
FBI (Faith Based Investigation): Homosexuality
Many believe the Freemasons are simply a centuries-old charitable fraternity. However, the Catholic Church has consistently condemned Freemasonry more than any other error in its history because it promotes indifferentism, naturalism, communism, and other dangerous philosophies.
Homosexuality, the Grave Evil Presented as Good with Q & A, Part 1 & 2
Homosexuality, the Grave Evil Presented as Good
FBI: Homosexuality with Question & Answer
Homosexuals and Freemasons inside the Church
Homosexual and Freemasons Inside the Church
"The Rite of Sodomy" Homosexuality in the Roman Catholic Church
"The Rite of Sodomy" Homosexuality in the Roman Catholic Church
Mic'd Up: Homosexuality is intrinsically disordered
Mic'd Up "Pink Money and the Homosexual Mafia"
Please click this link to watch the video on Mic'd Up "Pink Money and the Homosexual Mafia"
Michael Voris gives a series of short talks, answering questions coming in response to his talk on homosexuality in Nigeria.
In this talk from Nigeria, Michael Voris speaks about the grave evil presented as good – homosexuality. Catechism of Catholic Church teaches that, "Homosexuality refers to relations between men or between women who experience an exclusive or predominant sexual attraction toward persons of the same sex. It has taken great variety of forms through the centuries and in different cultures. Its psychological genesis remains largely unexplained. Basing itself on Sacred Scripture, which presents homosexual acts as acts of grave depravity (cf. Gen 19:1-29; Rom 1:24-27; 1 Cor 6:10; 1 Tim 1:10), tradition has always declared that 'homosexual acts are intrinsically disordered" (CDF, Persona humana 8). They are contrary to the natural law. They close the sexual act to the gift of life. They do not proceed from a genuine affective and sexual complementarity. Under no circumstances can they be approved" (CCC: 2357).
The Cost of Abortion & Contraception Deception click below:
The Cost of Abortion and Contraception Deception
Catholic Bishops: Voting for Candidate who supports abortion is formal cooperation with evil
Eclipse of Reason – Live Abortion Documentary/Pro-Life Anti-Abortion Video
Stojan Adasevic: A communist abortionist turned pro-life after a saint visited him
12-year-old speaks out on the issue of abortion
Who is behind the murderers in abortion?
Abortion and the Bill and Melinda Gates Foundation
Is there a link between abortion, contraception and breast cancer?
Abortion and Eucharist by Michelle Yax
Please click this link to watch on Abortion with Movie: From Old Testament, New Testament & Fathers of the Church Teaching to Present Day
Bible's Teachings Against Abortion
US Representative Nancy Pelosi vs. The Catholic Church on Abortion Issue
Abortion Warns of Something Worse?
'We're killing babies all over the place!' – Dr. Ben Carson
Ben Carson: They say abortion is about women's rights but what about the baby?
Help to abolish abortion: Turn the tide 2012 Pro-life video
Discovering Natural Family Planning
Pro-life Song and Video: Stand Up For Life
Planned Parenthood Videos Put a Spotlight on Another Issues: Procurement Companies
Video: Laughing abortionists 'pull out baby hearts after abortion, just for fun'. It's cute.
Undercover pro-life investigator: I saw evil in the face of late-term abortionist
Forensic report finds Planned Parenthood video are authentic and unaltered
US Bishop issues major call for men to join the battle for life & family: 'We need to get off the sidelines'
Pope Francis: Life must be defended in all its stages
Into the breach: An Apostolic Exhortation to Catholic Men, My Spiritual Sons in the Diocese of Phoenix
Does God want Christians to stand up against the injustice of abortion? Here's what the Bible says…
Related Articles/ Videos on Euthanasia click below:
Pope Francis denounces "false compassion" behind abortion and Euthanasia
Rejecting Euthanasia, Respecting the Human Spirit
Euthanasia is always wrong; You do not kill innocent people
Michael Voris talks an in-depth discussion of the true, financial cost of abortion and its effects to the United States. Catechism of the Catholic Church teaches that, "The inalienable rights of the person must be recognized and respected by civil society and the political authority. These human rights depend neither on single individuals nor on parents; nor do they represent a concession made by society and the state; they belong to human nature and are inherent in the person by virtue of the creative act from which the person took his origin. Among such fundamental rights one should mention in this regard every human being's right to life and physical integrity from the moment of conception until death" (CDF, Donum vitae III; CCC: 2273).
Contraception & the New Dark Age, Part 1-4: Where we are & How we got here by Dr. Martin Brenner click below:
Contraception & the New Dark Age, Part 1-4: Where we are & How we got here?
CIA: The Rockefeller Foundation – Actively Undermining the Catholic Church click below:
CIA: Rockefeller Foundation – Actively Undermining the Catholic Church
We are used to thinking of the Rockefellers as simply a byword for wealth, power and financial success. Perhaps we might think of them as determined businessmen or see them as great philanthropists. But the truth is far different; the Rockefeller Foundation is actively undermining the Catholic Church, and in the process, attempting to erase man's natural orientation to the eternal.
Global Warming Unmasked click below:
Are the environmental movements and groups simply devoted to laudable, correct stewardship of God's creation, or do they have a more sinister, hidden agenda? Is "global warming" being used as an excuse for something far darker? Is the final goal of the liberal elites behind the push of junk science population control, eugenics and Gaia worship?
Mic'd Up "Is Contraception Killing the Church?" click below:
Mic'd Up: Is Contraception Killing the Church?
This week on Mic'd Up we'll be tackling the terrible scourge of Contraception on the Church. Michael Hichborn and Rey Flores from American Life League will join us to expose Catholic Relief Services complicity with Organizations who support contraception and to Discuss The Pill Kills Day of Action 2014. Also joining us will be Lynn Mills who will be discussing the continued prayer rally at Providence Park Hospital in the Archdiocese of Detroit because of their complicity in abortion, contraception and sterilization. Following that same thread we'll break down the announcement from Detroit Archbishop Allen Vigneron concerning the crisis of parish closings facing Detroit. Also dropping by will be author James Kalb, to discuss the plague of pluralism on the Church's Hierarchy.
Daily readings with reflections, Pope's messages, Bishop's messages, Church's music & videos, Educational Speaker, Bible Stories, Christopher Notes, Church Militant Video, Religious Movies, Journey Home